So here's a festive little drink using pear flavoured vodka I made last Christmas (eep, a bit late posting); the cherries are gorgeous soaked in the cocktail then eaten, so decadent.  And I know it's not really a martini … devotees of traditional martinis would be scandalised no doubt, however I can't handle the real deal, a bit lame I know.
Although I do find others who drink martinis very sexy.  Ant ordered a martini on a night out a while back and I found it very suave I have to say.
And I don't know if I've ever said, but these cocktail glasses are genuine 1960s glasses which used to belong to my grandmother.  There's something about a cocktail in a proper cocktail glass isn't there?  It always makes me feel a bit more glamorous, enjoying it that much more.
Mad Men has a lot to answer for!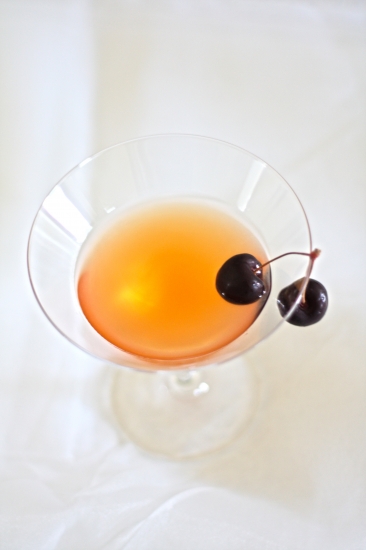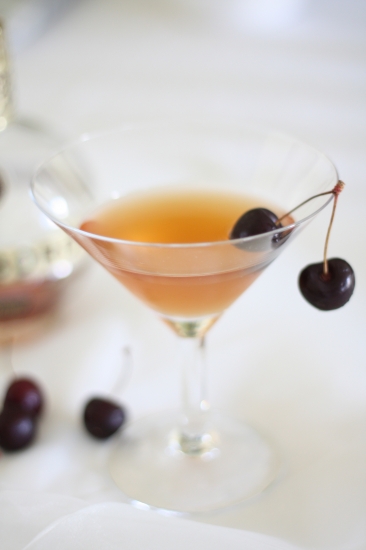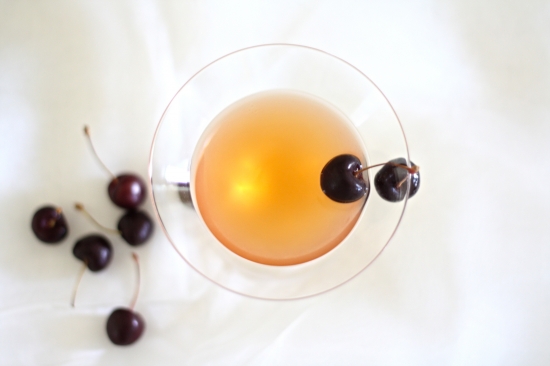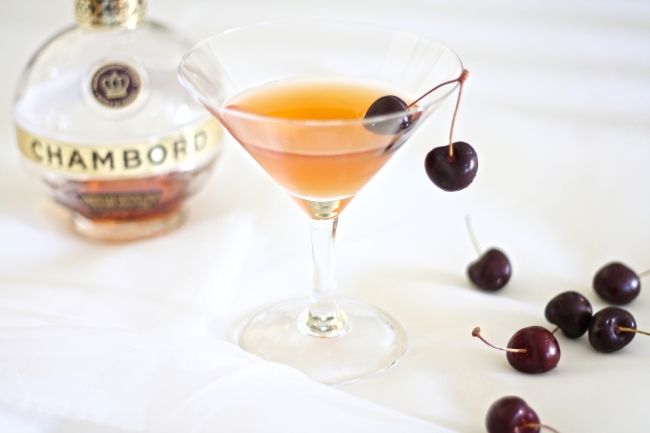 Recipe:
180mls pear flavoured vodka
240mls Appletiser (or other lightly sparkling apple juice)
240mls pineapple juice
60mls Chambord liqueur
Fresh cherries
Make sure all ingredients are chilled well before using.
Add first 4 ingredients to a jug, stir then pour into 4 cocktail glasses – add cherries.
Serves: 4