I felt like something super lemony the other day, you know?
So these little cakes are fluffy, soft and citrusy with a buttery streusel topping; they're perfect with a cup of coffee.  I just love lemon desserts with coffee, it seems a perfect match.
Of course, I couldn't leave well enough alone so I made lemon butter to go with them, for that extra lemony, creamy goodness.  You don't have to make the lemon butter – plain butter or, even nothing would do, as these muffins are lovely and soft.  However it's worth making, being super easy and goes with so many things if you wanted to make a lot to last a couple of weeks.  I've used lemon butter on blueberry pancakes and toasted brioche and it was just lovely.
If you plan on storing the lemon butter for a while though, just make sure to follow proper sterilising procedures (I'm too chicken to do this and tend to make just enough for a couple of days or so).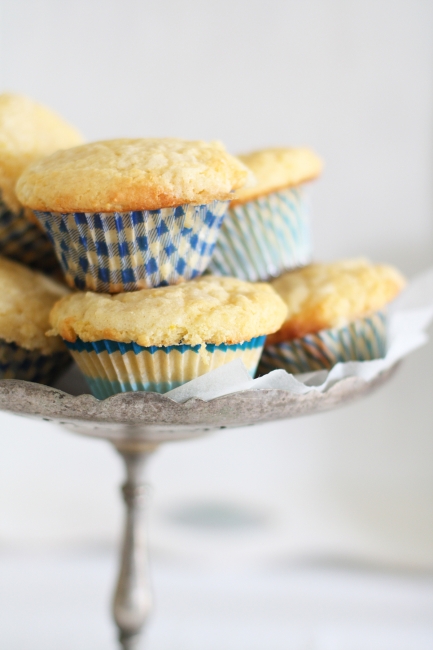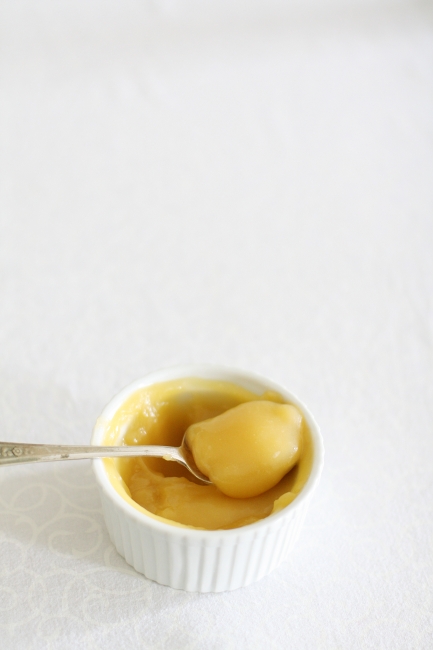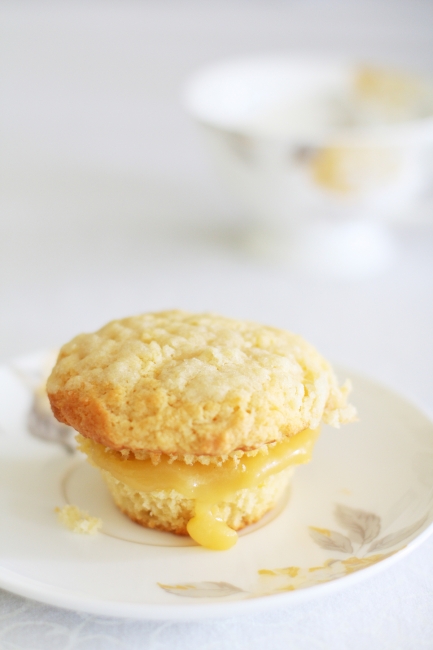 Recipe for lemon streusel muffins:
2 cups self raising flour
125g unsalted butter or baking margarine, softened at room temperature
1 cup raw caster sugar
1 tspn orange flower water (or vanilla extract)
2 large eggs
1 x 15ml tblspn lemon zest
30mls lemon juice
1/2 cup full fat Greek style yoghurt
1/2 cup 2% milk
Streusel topping:
1/4 cup plain flour
1 tspn lemon zest
1/4 cup raw sugar
50g chilled unsalted butter, cubed
Make lemon butter before you make the muffins (see recipe below).
Preheat oven to 180C.  Place muffin or cupcake wrappers (I used ones that measured 5cm across the base) into 12 cup muffin tin.  Add lemon zest, lemon juice, yoghurt and milk to a small bowl and stir until combined.  Set aside.
Sift flour into a bowl.
In a large mixing bowl, use an electric beater to beat butter and sugar on medium speed for a minute or two, until light and fluffy.  Add extract and eggs, one at a time, beating on low speed between each addition just until combined.  Use a wooden spoon to fold through flour then yoghurt mixture in 4 alternate batches until just combined (don't over-mix).
Streusel topping:
Stir plain flour, lemon zest and sugar then rub in butter cubes using fingertips until it resembles coarse crumbs.  Alternately, you could use a fork to disperse the butter through the dry ingredients.
Spoon muffin mixture into prepared muffin tins and sprinkle over crumble topping.  Bake for 15-20 minutes, or until golden brown around the edges and top of muffin springs back when pressed.
Cool muffins in tin for 5 minutes then transfer to cooling rack.  Allow to come to warm temperature then serve with lemon butter.
Makes: 12
Recipe for lemon butter:
1 large egg plus 1 large egg yolk (59g whole weight)
6 x 20ml tblspns raw caster sugar
40g chilled unsalted butter, cubed
Juice and zest from 1 large lemon
Whisk egg, yolk and sugar in a small to medium heavy based saucepan until smooth and creamy then place pan over low heat.  Add butter, juice and zest immediately, whisking continuously.  Turn up heat gradually to low-medium (mixture shouldn't be simmering but you should see steam) and continue whisking for around 5 minutes, or until mixture is thick (should coat the back of a spoon), glossy and yellow.
Strain through a sieve into a sterilised jar if you're not going to use it straight away.  I used mine the same day I made it so just sieved it into a clean glass jug and stored it in the fridge, covered.
Lemon butter keeps in a covered, sterilised jar for up to 2 weeks.
Makes: 3/4 cup
Lemon butter recipe adapted from and sterilising advice via: Taste