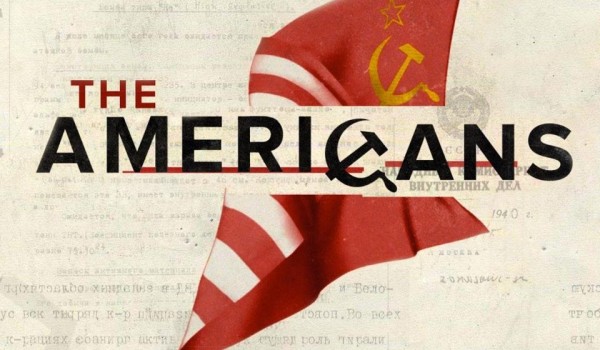 I'm really enjoying this series.  Like any child of the 80s, I grew up learning about cold war politics and still find it fascinating.
The Americans, set in 1981 USA, stars Keri Russell and Matthew Rhys depicting undercover soviet agents masquerading as a seemingly normal, suburban American family.  With it's references to the KGB and FBI, loyalty to the motherland, old-school technology, clever yet subtle disguises and appropriately placed 80s songs (it's not like they're playing Culture Club but you can tell it's the 80s), this show is intriguing, atmospheric, weirdly nostalgic and well executed in quite a subtle way.
And I say weirdly nostalgic because, although it's not meant to be, the sleeper agents/Cold War storyline reminds me of school and being young as I grew up in that era.  Much like Mad Men though, it shows a darker side of the time period than we're used to seeing.
Also the best thing … there's no internet or mobile phones and because of that, thankfully lacking the insidious iPhone product placement of so many current TV shows and movies (I'm already of the opinion that recent popular culture has been somewhat ruined by modern technology and the product placement just makes it worse).  And if I never heard that iPhone plink plink plinka sound again, I'd be very happy (Offspring I'm talking to you).  Don't get me wrong – mobile phones are fine.  But we don't all need the same one do we?
So have a great weekend all!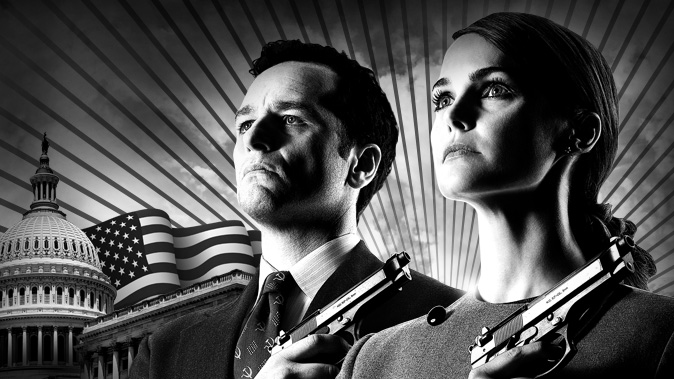 Images from TV series the Americans, USA, 2013, DreamWorks Television