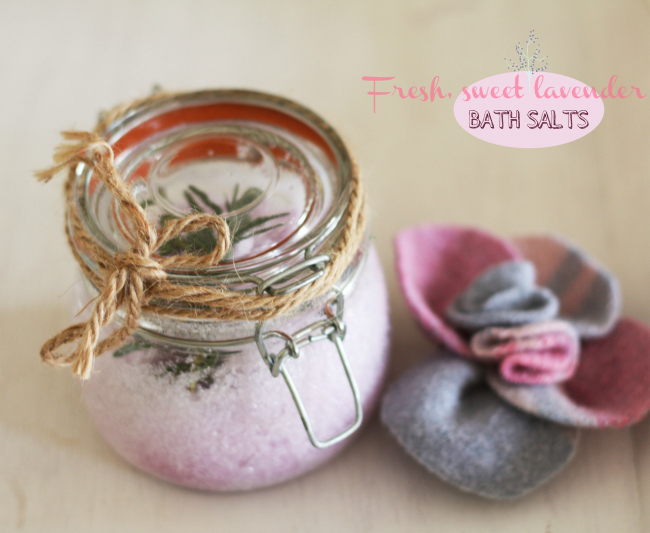 I'm currently growing lavender which isn't flowering at the moment, but still has sweet smelling leaves.  So, I thought I'd give some homemade, relaxing bath salts a try since it's become cold and frosty here.  I just threw them together with stuff I either had in the cupboard or purchased from the supermarket – a handful in your hot bath, or soaking your hands or feet after a long day results in fragrant, soft skin and your bathroom will smell lovely as well!
Please be careful using bath salts or essential oils if you've never used them before (*see note in instructions below).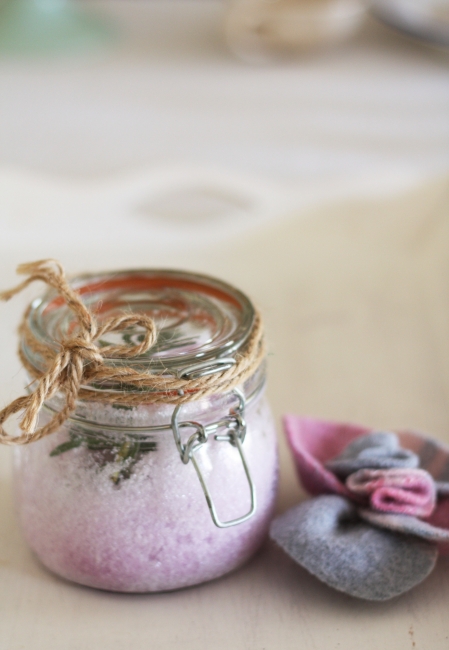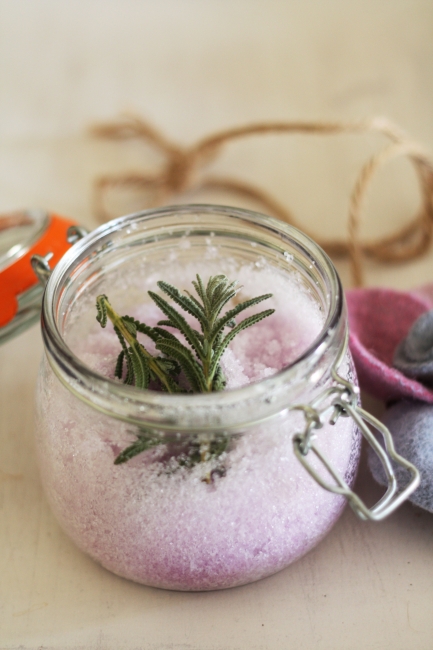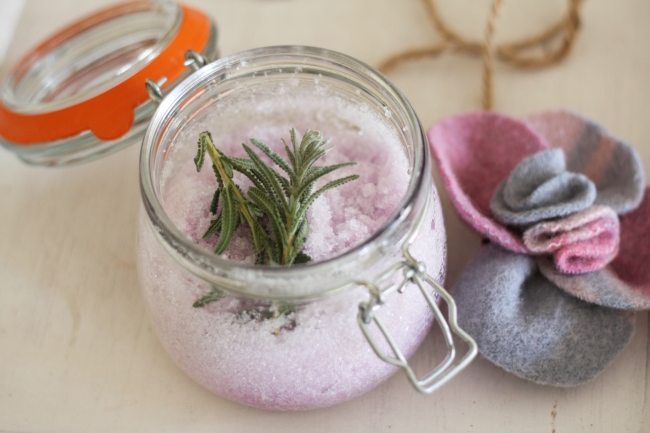 Directions:
2 cups Epsom salts
25mls water soluble lavender oil suitable for personal use
25mls oil (sunflower or grapeseed oil, for example)
A couple of tiny drops of natural food colouring (optional) or soap colouring
A few sprigs lavender flowers and/or leaves
Add the salts to a sealable glass container and stir in oils with a metal spoon.  Add a couple of tiny drops of food colouring and stir through evenly.  Rub the lavender leaves between your fingers to release the oils/fragrance and place on top of the bath salts for storage.
Use a cup of salts for every bath – the lavender leaves are there for fragrance, not for use in the bath water.  You will need to stir the salts before use, as the oils tend to settle down in the base of the jar after a while.
Add salts to warm bath water after the tub has filled and make sure they're dissolved before relaxing in the bath for 10-20 minutes.
Makes: enough for 2 baths
* Note:  Please avoid using this if you have any skin allergies, broken, inflamed skin, are pregnant or have any medical conditions which might be exacerbated with their use.  When using essential oils, never use more than is recommended.