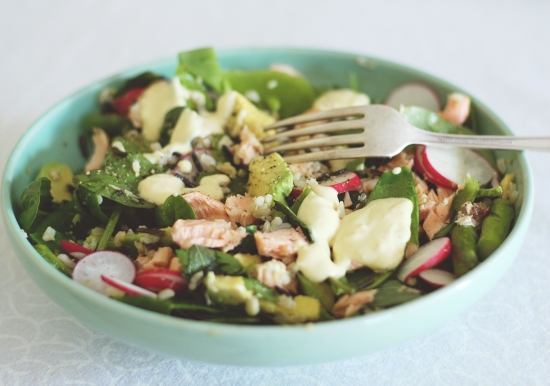 As of September, a Splash of Vanilla is officially a year old!  I thought I'd host a giveaway in honour and also to celebrate our Southern Hemisphere Spring.
I have two cute pieces of kitchenware from Peters of Kensington I think you'll love – a Rodriquez Jam Tales Crockery tea towel and a Royal Doulton – Donna Hay blue whisk.  I'm sure these pretty pieces will spruce up someone's kitchen and they're practical too.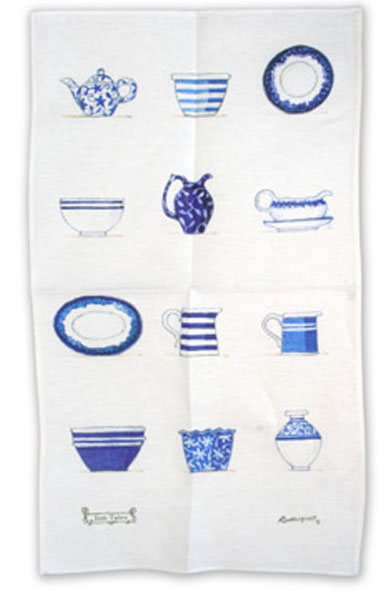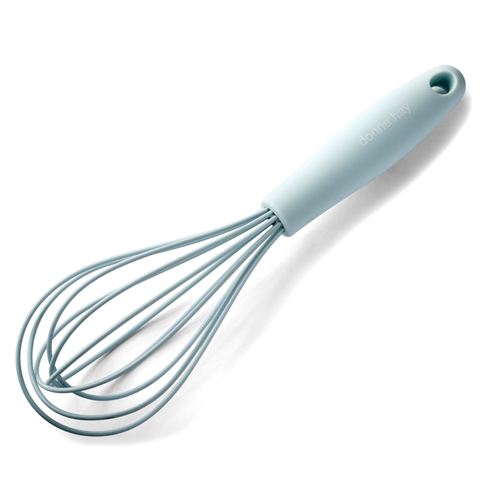 Some bits and pieces you need to know:
The giveaway is open to all Australian and overseas readers, as long as you have a postal address.
I'll be sending the tea towel and whisk at no cost to the winner.  Neither the giveaway nor the cost of postage is transferable.
The giveaway will be open for two weeks from today and will close at midnight on 20th October (Eastern Standard Time, Queensland, Australia); entry to be received by that date.
To enter, you need to

leave a comment

to this post or

email me via the contact tab

 and tell me … what's your favourite Spring inspired recipe?
You can enter by one of two ways above or by both, to increase your chances of winning.
The winner will be chosen at random by random.org and I'll be emailing the lucky person to inform them and will also ask for their full name and postal address so I can send the giveaway.
All personal information will be kept strictly confidential and will at no time be disclosed to any party.
This giveaway is not associated with any professional groups and has been purchased at my cost.
I also made a healthy, delightfully crunchy and hearty, Spring inspired salad with some fresh snow peas and asparagus, greens, hearty brown and wild rices and flaky, rare salmon – I thought a drizzle of lemony, creamy dressing would top it off nicely.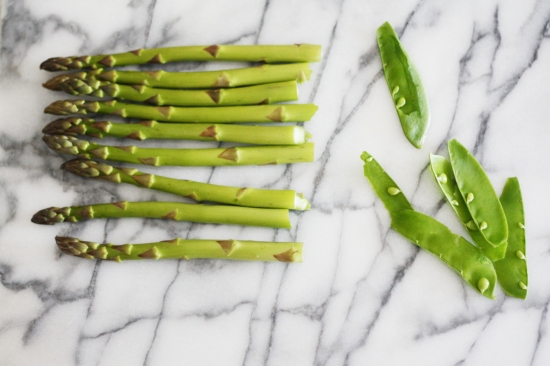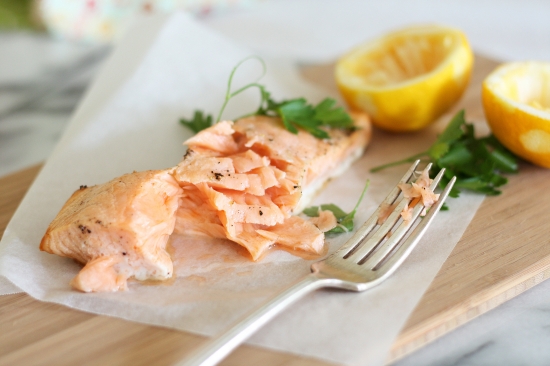 Recipe for spring salad:
60g brown rice
40g wild rice
1 medium avocado, peeled and diced
2 x 130g fillets Atlantic or Tasmanian salmon (I used frozen)
2 tspns grapeseed or olive oil
Good handful snow peas or sugar snap peas, topped, string removed and sliced open
A bunch asparagus spears, woody ends discarded and sliced into bite sized pieces
1 x 15ml tblspn unsalted butter
A few sprigs Continental parsley and mint, roughly chopped
60g watercress or baby spinach
A few small radishes, thinly sliced
Creamy lemon dressing:
25mls extra virgin olive oil
15mls lemon juice
Sprinkling lemon zest
1/4 tspn raw caster sugar
Sprinkling sea salt and black pepper
2 x 20ml tblspns sour cream
15mls Dijon mustard
Preheat oven to 180C fan forced.
Rub oil and seasoning over each frozen salmon fillet and bake in shallow baking tray for around 18 minutes or until rare in the middle and crisp around the edges.  Once cooled a bit, flake bite sized pieces into a bowl and set aside.
Add wild rice to medium sized saucepan, fill 3/4 with water then bring to boil, cover and turn down to low for 12 minutes.  Add brown rice and cook for a further 25 minutes or until both rices until tender.  Drain and set aside.
Add dressing ingredients to small bowl and whisk quickly until combined, creamy and pale coloured.  Set aside.
Meanwhile, slow saute asparagus pieces in butter on lowish heat for 2-3 minutes, or until crisply tender and still bright green and remove off the hotplate.  Toss through snow peas and season.  Set aside.
Add halved snow peas, asparagus, herbs, greens and sliced radish to rice and mix gently in a large salad bowl.  Add salmon and avocado pieces and gently toss through.  Place on serving plates and drizzle dressing over.
Serves: 2 large, 3 medium sized