Being a bit of a history buff, I'm fascinated by images of abandoned or old buildings; crumbling and broken down with their windows empty, disturbingly quiet, sometimes spooky, the previous occupants still visible somehow.  I'd love to see these places in person in that way I have of watching scary movies at 11 o'clock at night, peeking out from under a blanket and jumping and shrieking at the slightest thing, my imagination going into overdrive.  Hopeless.
For some reason it reminds me of when I used to do night shifts as a grad RN in one of our major hospitals, parts of which have since been torn down and refurbished.  I worked in the old section with those big, old fashioned open wards, huge ceilings and no air conditioning.  I had to walk along a pitch dark veranda to get to my ward and felt so spooked I'd bolt down the hallway in my uniform and trainers until I saw the comforting lights, chattering and bustling of my ward, being teased by my coworkers.   I remember walking past the old nurses' quarters on lunch breaks (pictured further down) and looking out the window trying to catch a breeze at my desk while doing notes around 3am on hot nights, picturing nurses in the past and how it must have been for them.  Whenever I drive past the new hospital, I sort of miss those days of the late 90s although I far from appreciated it at the time.
Have a look at these wonderful buildings and click on the links for more information; they have so much history in my opinion, brand new buildings will never hold a candle to them.
The Hotel Del Salto, an abandoned hotel in Colombia situated directly across the Tequendama Falls, which in it's day was well known for bar fights and is said to be haunted.  The hotel closed down in the early 90s, thought to be linked to contaminated river water.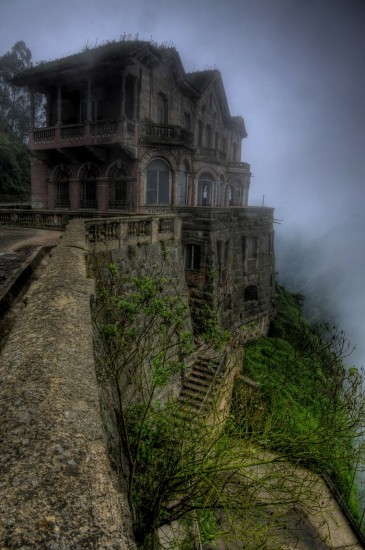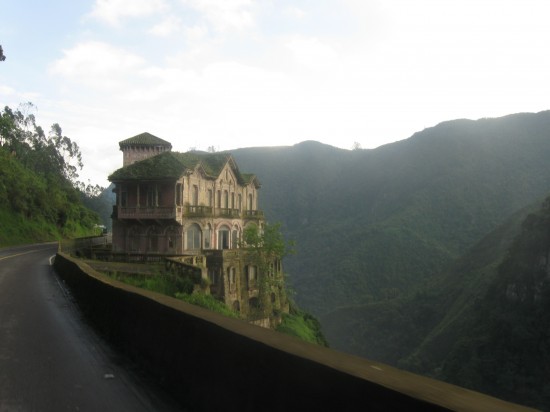 (via wikipedia)
Abandoned homes in Pennsylvania, USA.  I can't believe some of the homes on this Flickr stream, so beautiful yet nobody living in them, due to what seems to be a failed dam project.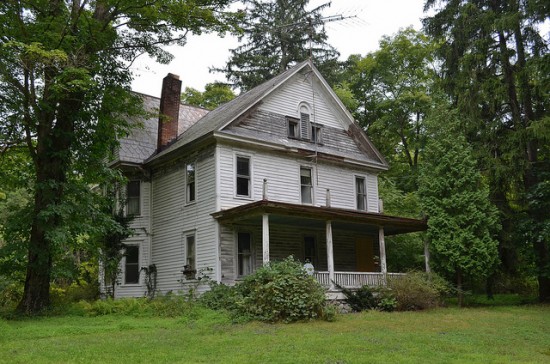 (from: rchrdcnnnghm's Flickr)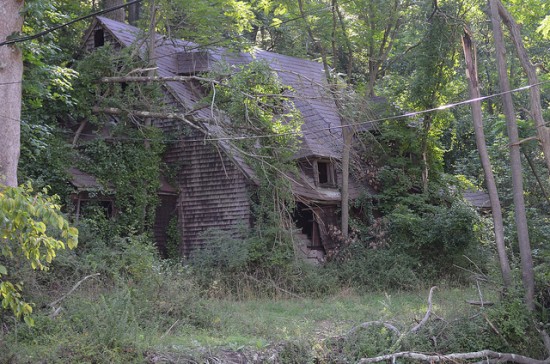 (from: rchrdcnnnghm's Flickr)
An abandoned psychiatric institution, Cane Hill Asylum in the UK, which at it's peak accommodated around 2000 inpatients.  Thankfully in the 80s the Mental Health Act changed the way people with mental illness were diagnosed and treated, so huge psychiatric hospitals are no longer used in most parts of the world.  Check out those spooky dark windows though!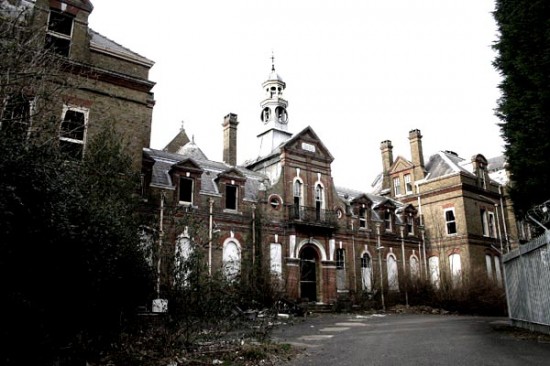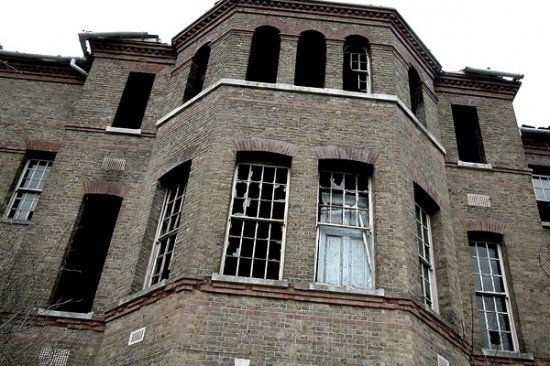 (via)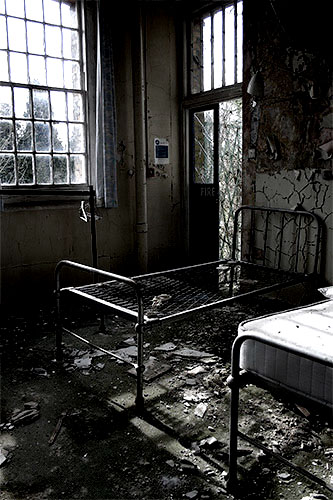 (via)
The former Lady Lamington's Home for Nurses at the site of the Royal Brisbane Hospital.  The first two floors of this heritage listed building are now a museum so while it's not abandoned, it hasn't been used for nurses' quarters for a long time.  Can you imagine the shenanigans back in the day?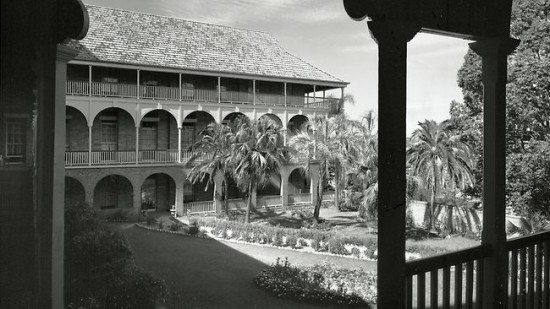 (via)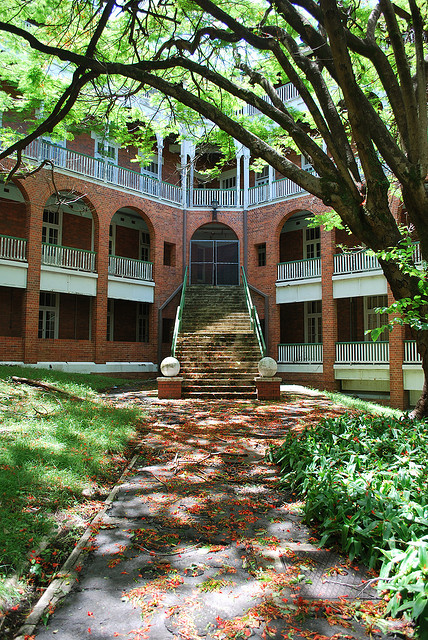 (from: stephenk1977's Flickr)
An abandoned mansion in Beirut, Lebanon which looks to have been left in a hurry by the previous occupants, who appeared to be a young family.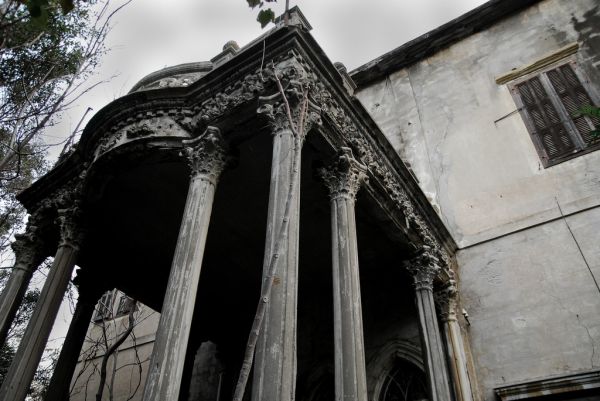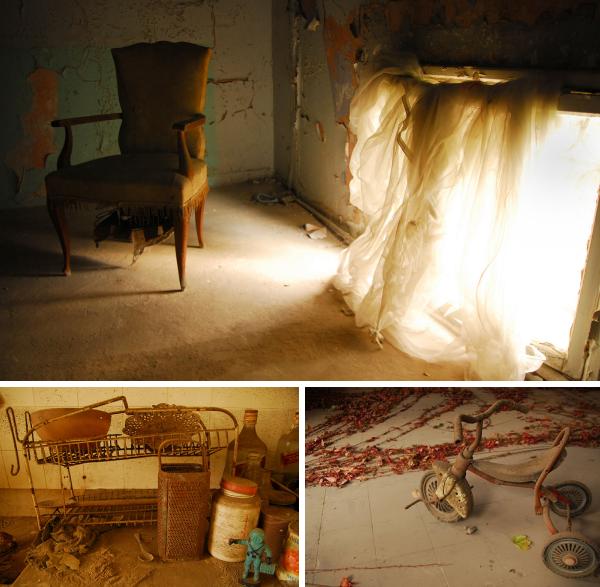 (via)
Lillesden School for girls in the UK, a former mansion turned girls' boarding school which opened after World War I and closed down in 1999 due to general decay of the building structure.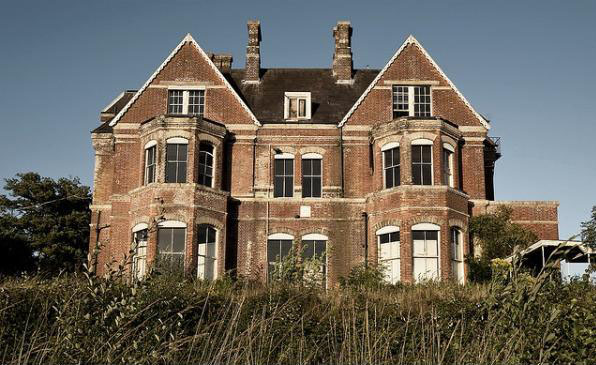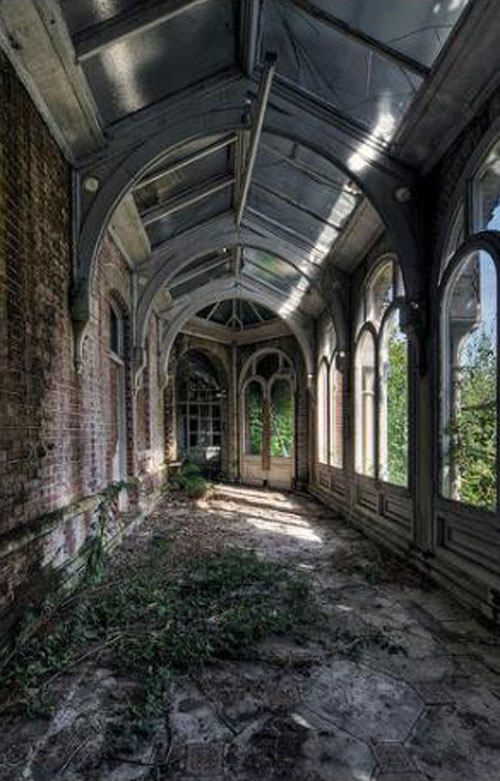 (via)