There are so many bakeries selling delicious, healthy loaves; for example, the San Francisco sour dough bread I buy at our local bakery, and yet still I find the occasional bread making I do very satisfying and sort of old fashioned and traditional.  I love the science of kneading the bread by hand and seeing it rise, watching it brown after being placed in the oven, the house subtly warming up and then suddenly that comforting, home baked smell of warm, crusty bread.
I thought I'd use spelt flour for a switch up and found a simple recipe here.
Home baked bread is always at it's most amazing on the day it's made (although it does freeze well, I usually end up toasting it when I use it after freezing).  I had a piece with home grown cherry tomatoes and basil (our deck is still plenty warm enough for growing here in Queensland), and drizzled with extra virgin olive oil for lunch which was so deliciously simple!  How wonderful to be able to bake bread and pick lunch out of your deck garden.
This bread is quite dense but soft still and has the most amazing chewy crust straight out of the oven – it's a really delicious bread.  I used wholemeal spelt flour – you might have different results from using white or half wholemeal/half white.  The loaf doesn't rise as much as wheat bread usually does, and from what I researched, this is due to the lower gluten content of the spelt flour.  I was amazed though, at how light the crumb was, considering the wholemeal grain.
As Rebecca Wood states in the original recipe, it's important you don't over knead bread made with spelt flour.  I tend to go by feel rather than timing as how your bread reacts depends on a few variables; humidity, overall temperature and the type of flour you use can all affect bread making.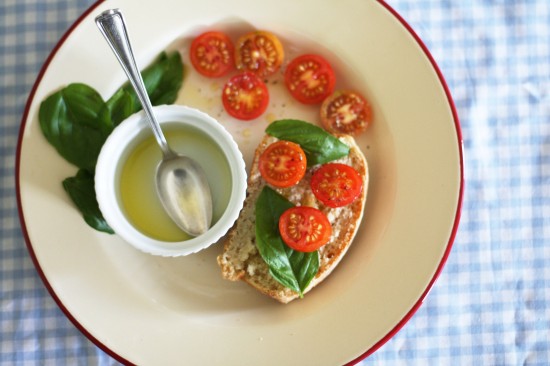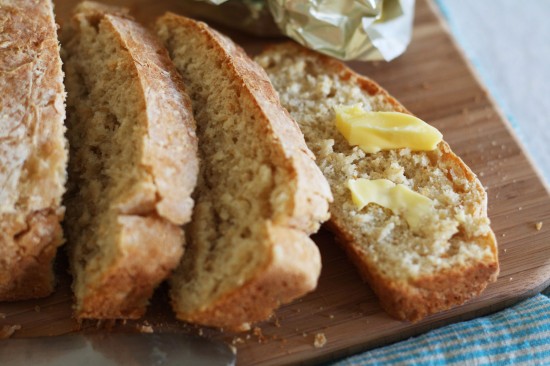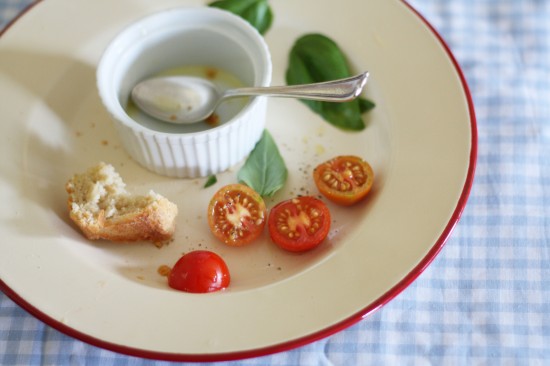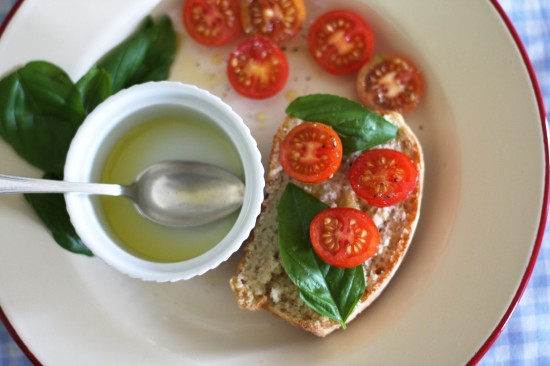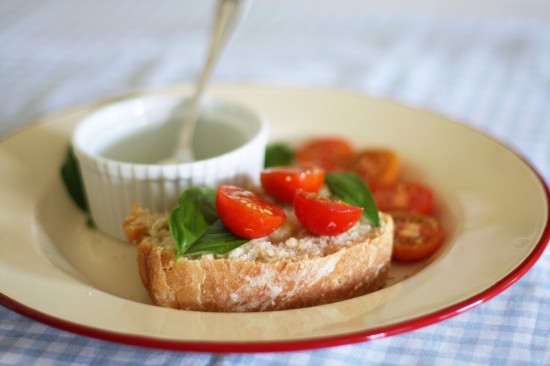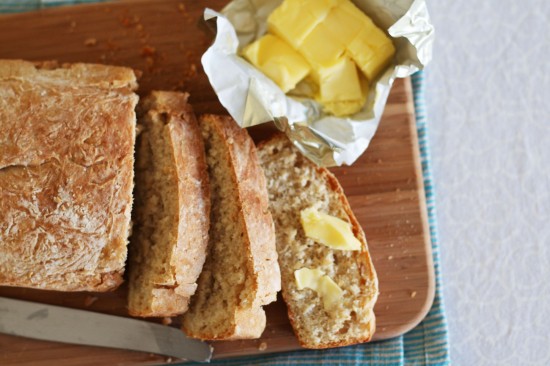 Recipe for Spelt Flour Bread:
1 cup warm water (40 degrees C)
1 1/2 x 15ml tblspns honey
23g unsalted butter, melted
1/2 tspn sea salt
2 1/3 cups (plus extra) wholemeal spelt flour
1 1/4 level tspns instant yeast
Add the water and honey to a large warm bowl until honey has thinned and mixture is combined.  Add in the butter and salt and stir mixture quickly, then add 2 cups of the flour and the yeast, stirring vigorously with a wooden spoon.   Add more flour as needed until the dough becomes too stiff to stir, bring together with your hands into a ball then place on a lightly floured surface.  I only used 2 and 1/3 cups, you might need more if you use white spelt flour.
Knead on floured board for about 5-6 minutes, adding any remaining spelt flour as necessary, until the dough becomes smooth and elastic and springs back when pressed.  Don't over knead.
Place the dough in a lightly greased bowl.  Cover with greased plastic wrap and a damp tea towel and allow to rise in a warm, still place for 2 hours or until doubled in size.
Grease 20cm x 10cm loaf tin.
Punch the dough down to deflate it.  Form into a smooth loaf and place into prepared pan.  Cover with baking paper, plastic wrap and damp tea towel and allow to rise in a warm, still place for 1 hour or until the dough has risen to the top of the pan.
Preheat the oven to 180° C ten minutes before the end of rising time.
Uncover the loaf and place onto a flat baking pan and bake for 35 minutes or until the top is light brown and crusty and hollow when you tap it.  Remove from the oven and run a knife around the sides to loosen, then remove from the pan into the baking pan.  Turn the oven off and return the bread to the oven for 5 minutes to crisp up the crust.  Remove loaf from the oven and let sit on a cooling rack.
Makes: 1 x 20 x 10cm loaf
Adapted from: Rebecca Wood