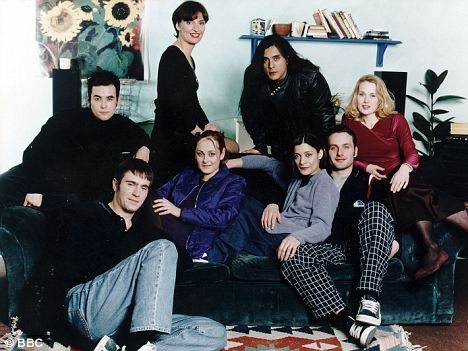 I used to love the 90s series This Life!  Still do actually.  Apparently BBC filmed a sequel a while back, about the characters 10 years on, but I couldn't bring myself to watch it as I prefer to remember everyone partying and having fun back in the 90s.
Ant gave me the DVD set for my birthday a couple of years ago and I cherish it; think late 90s London, Blur, The Prodigy, Massive Attack, huge mobile phones, uni grad life, share flats and 20 something messiness.
Nostalgia overload.

Trivia:  The actor Andrew Lincoln, who played Egg, is now playing Rick Grimes in the Walking Dead.
Top image of TV series: This Life, UK, BBC, 1996-1997
Second image belongs to me