This luscious, beautifully coloured sauce is wonderful served warm over pancakes, Greek yoghurt or ice cream.  It's super easy to make and will keep in the fridge for 2-3 days or so.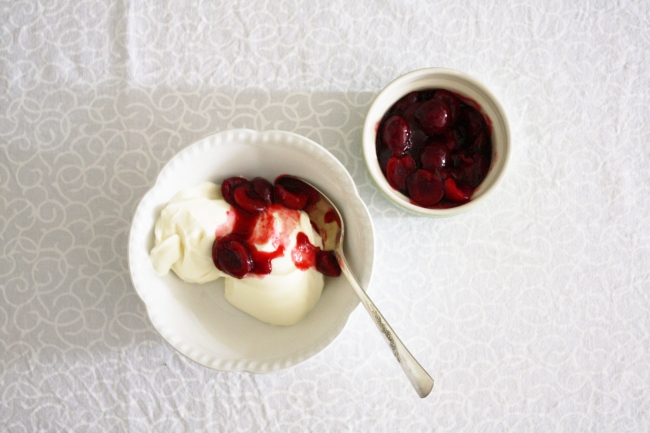 Recipe:
400g frozen or fresh pitted cherries, halved if you prefer
2 x 20ml tblspns sugar
2 tspns lemon juice
1 tspn vanilla extract
3 tspns cornflour mixed in with a tablespoon of water – then add 1/3 cup of water and stir to combine
Add cherries, sugar, lemon juice and vanilla to medium, heavy based saucepan and bring to boil, then simmer over medium heat for 2 minutes.  Add cornflour and water to sauce and stir quickly to combine.  Continue to simmer sauce on medium heat for a further 3 minutes until thickened but cherries still intact.
Makes around two cups.