Oh berries, how I've missed you.  The best Spring/Summer treat.
Such a lovely, light, sweet breakfast from the gorgeous Sophie Dahl (I have a girl crush) and her new cookbook From Season to Season.  I've never made strawberry pancakes before and I can't think why, they're delightful.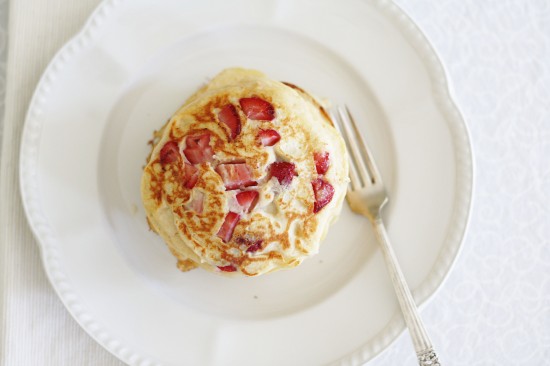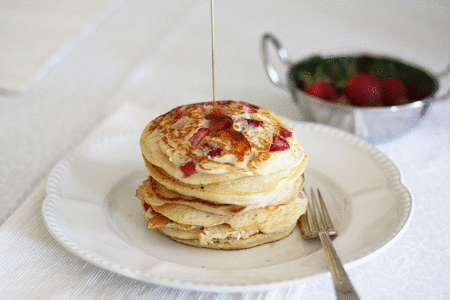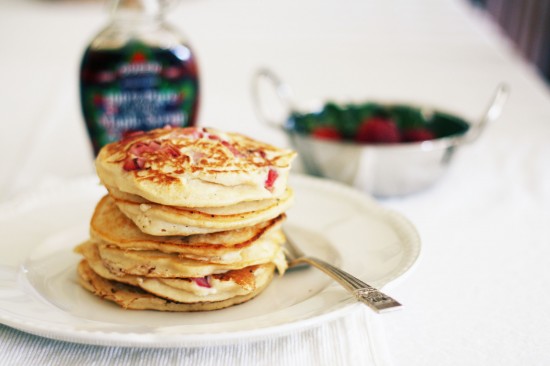 (I initially didn't post the recipe however have cooked this a few times since and made it my own by changing the method/ingredients)
Recipe for strawberry pancakes:
1 cup full fat ricotta cheese
1/2 cup milk
2 large eggs, separated
1 cup spelt flour (can use plain)
1 tspn baking powder
30mls grapeseed oil or unsalted butter
100g fresh strawberries, diced
Maple syrup or agave, to serve
Whisk the ricotta, milk and egg yolks in a large mixing bowl.  Sift the flour and baking powder into the wet ingredients and stir briefly to combine a bit.
In another bowl, whisk the egg whites until they are at soft peaks (just before they turn firm),  then fold them into the ricotta/flour mixture gently until just combined.
Heat the oil or butter over high heat in a large skillet or frypan and drop in 1/4 cup measuring cups of mixture.  When you can see bubbles in the surface of each pancake, sprinkle over chopped strawberries then flip over, continuing to cook for another 2 minutes or so, or until cooked through.  Continue with the remainder of the pancakes, turning down heat a bit to prevent burning.
Serve with syrup of your choice and more berries.
Serves: 2
Adapted from: From Season to Season by Sophie Dahl