Nigella never fails me.  She somehow manages to make food which is both easy and decadent.
Her chocolate peanut butter sundae is no different and it's one of those desserts where combinations are really important; The hot sauce competing with the cold ice cream, the dual flavours of chocolate and peanut butter, and the sweetness and richness of the dessert compared with the salty peanuts.
I have to say, as much as I was dubious, the salted peanuts are really necessary so don't be tempted to buy unsalted.
Salty and sweet as they say, is the ultimate combination.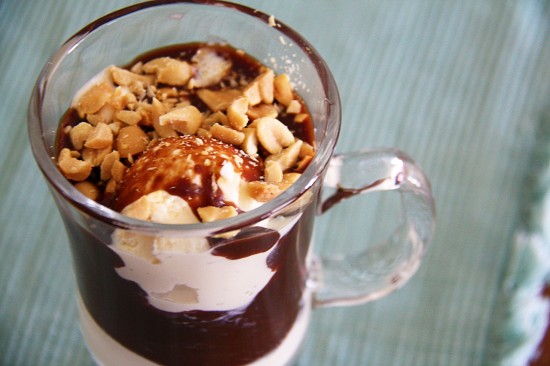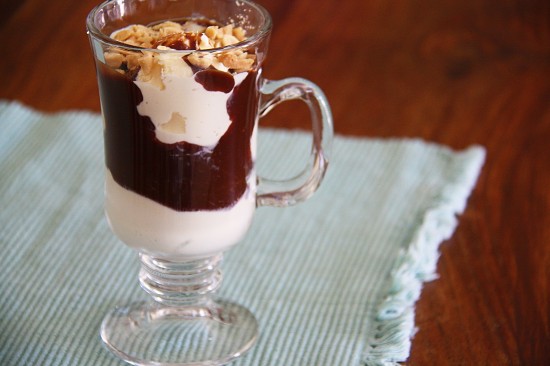 Recipe:
175ml double cream
100g milk chocolate, chopped
100g peanut butter (I used crunchy)
3 x 15ml tblspns golden syrup
Ice cream of your preference for 4 people – I used a really good vanilla bean
60g salted peanuts, roughly chopped
Place the cream, chocolate, peanut butter and golden syrup in a pan over low to medium heat to melt and combine, stirring regularly.  It comes together pretty quickly, around 3-4 minutes or so.
Place the ice cream in some pretty sundae glasses, pour over the sauce and sprinkle on the peanuts and just wait for the compliments.
Serves: 4
Adapted from: Nigella Express