I spied this simple, delicious recipe from raw foodie Celia Eddy.  I add a handful of early blueberries or figs in season and bam –  fruit intake for the day and an intense chocolate fix.
You won't believe how divine this is, I confess I skipped the refrigerate part, I just had to try a bit and it was too good to stop.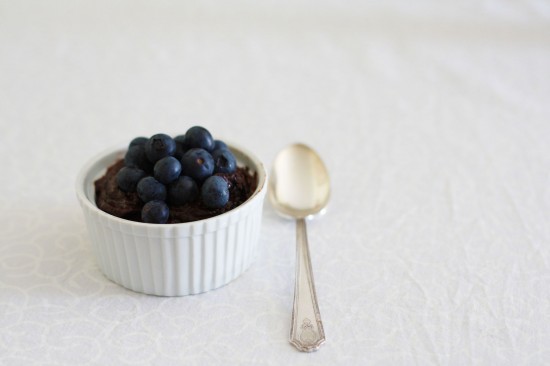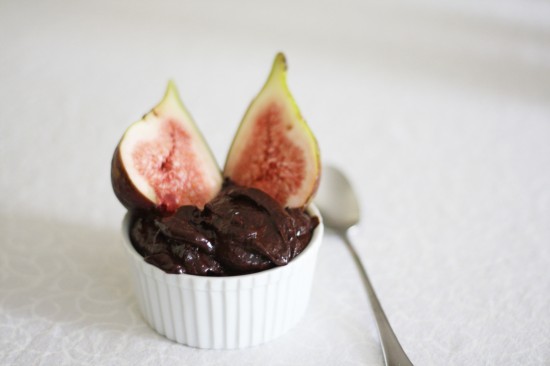 Recipe:
One medium to large (220g) just ripe banana
A scant half cup of good cocoa
Agave nectar to taste (I added 2 x 15ml tablespoons)
1/2 tspn espresso powder (I didn't have/couldn't find this so used organic instant coffee in tiny amount boiling water)
Blitz ingredients in a food processor.   Refrigerate for a couple of hours if required (I didn't need to do this, it was thick straight after processing).
Serve with berries, figs or other seasonal fruit.
Serves: 1
Adapted from: Celia Eddy