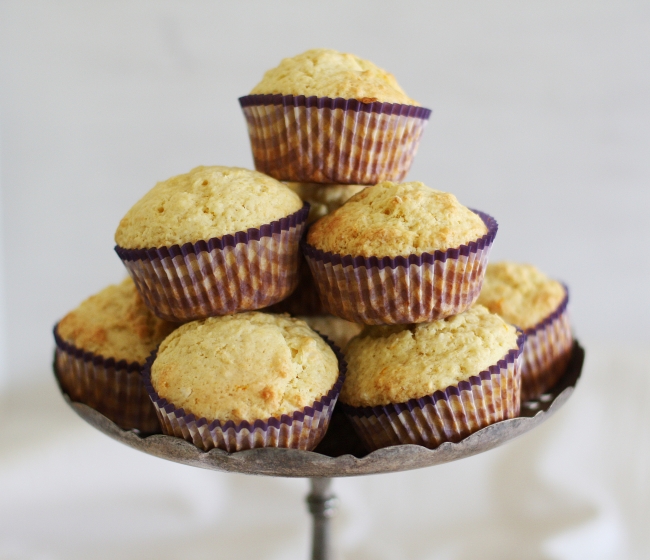 These muffins inspired by Nigella remind me of Christmas – all orange, fragrant, sweet and somehow festive although I can't quite pinpoint why.  Warm from the oven, they have a lovely crusty exterior, are fluffy inside and also have a subtle cornbread quality which I love.
As the lady says, eat them just out of the oven, with unsalted butter and good jam (I use cherry).  Perfect for a rainy day.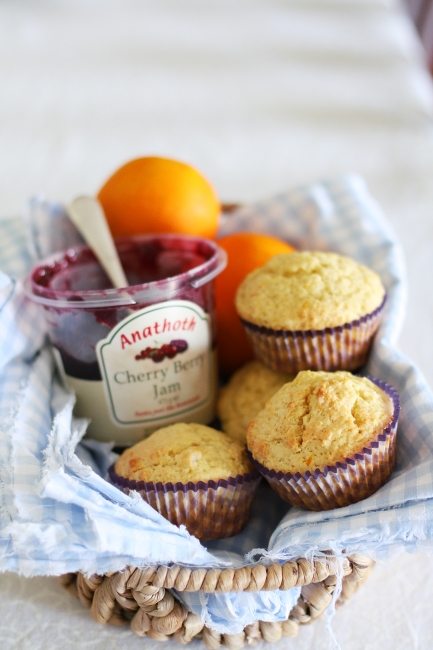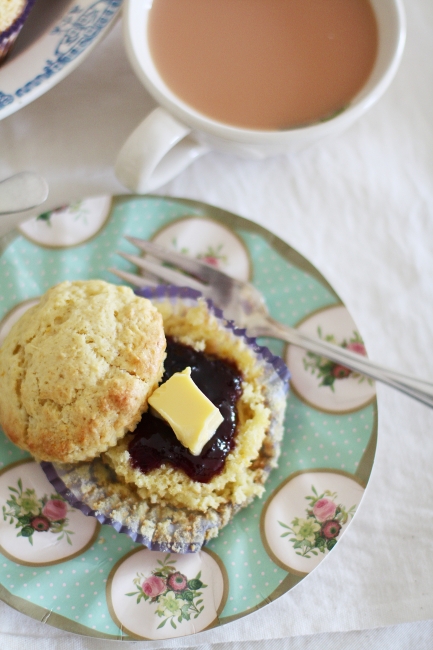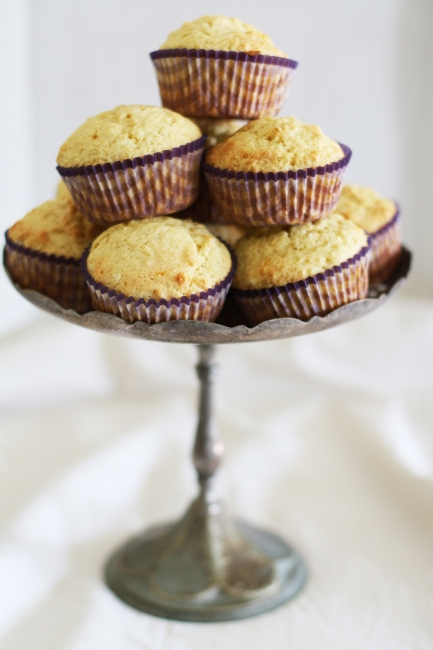 Recipe:
80g unsalted butter (can be from the fridge)
2 1/2 cups plain flour
1/2 tspn bicarb of soda
1 1/2 tspns baking powder
1/2 cup raw caster sugar
100mls freshly squeezed orange juice
50g macadamia nuts, ground
1 heaped tspn orange zest
150mls 2% milk
1 large egg
1 tspn vanilla essence or orange flower essence
Preheat oven to 180 degrees C.  Place muffin cases into a 12 cup muffin tin.
Melt the butter over low heat and set aside to cool a bit.
Whisk orange juice, ground macadamia nuts, zest, milk, egg, essence and melted and cooled butter in a jug until combined well.
Sift the flour and raising agents into a large mixing bowl; add sugar and whisk to combine.  Pour the liquid ingredients into the dry ingredients, folding gently with a wooden spoon just until combined.  Don't over-beat.
Spoon the mixture into the muffin cases and bake for 20-22 minutes or until golden brown and tops spring back when pressed.
Cool muffins in tin for 5 minutes before transferring to a cooling rack.  These are best on the day, particularly warm from the oven, heaped with lashings of butter and cherry jam, and enjoying with a pot of tea.
Note: These can be frozen but as stated earlier, are best on the day.  To freshen up frozen muffins; defrost then wrap in foil and heat in preheated 180C oven for 10-15 minutes or heat in microwave for 20 seconds or so.
Makes 12 muffins
Adapted from: foodnetwork.co.uk