We had a bit of a Mexican theme tonight.  I love this cuisine – there's something so cheerful and fun about Mexican restaurants, I find it very difficult to be depressed if we ever go out for Mexican.  I guess it's a bit cheesy (do you see what I did there?!) but sometimes you just need that.
I thought of this recipe a few years ago when I had some spicy bean mix left over from another recipe and had some wraps to use up.  I originally sautéed these because the wraps were a bit stale and it was so tasty I continued it, but it's not strictly necessary, although it does add a little something.
Spicy bean filling, quinoa and avocado in a crispy mountain bread wrap – so delicious and spicy.  It's also a pretty fast meal if you make the filling beforehand and it freezes well (keeping it in the fridge for a day or so also allows the spicy flavours to develop).
You could replace the avocado with cheese or sour cream if you prefer, and maybe use brown rice instead of quinoa.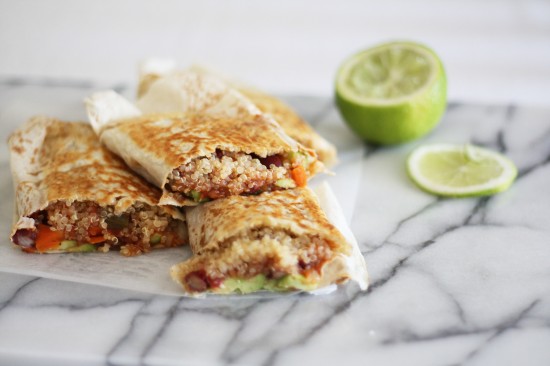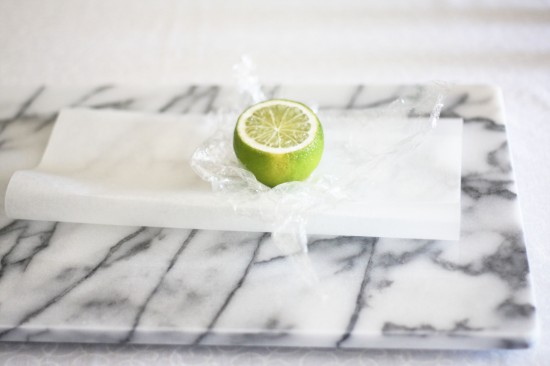 Recipe:
1 x 20ml tblspn grapeseed oil
1 large onion, diced
2-3 cloves garlic, crushed
2 large different coloured capsicum, diced
1-2 red chillies, diced and if preferred, seeds removed
Mexican spice mix:
1 tspn paprika (not smoked)
1/2 tspn dried chilli flakes (use more if you're not using fresh chillies)
2 tspns ground cumin or cumin seeds
1/4 tspn ground coriander
Ground black pepper and sea salt to taste
2 tblspns tomato paste
1 400g can kidney or borlotti beans, drained and rinsed
1 400g can diced tomatoes
Squeeze of lime
3/4 cup dry quinoa
6 organic mountain bread wraps
2 avocados, sliced
Grapeseed oil
Add to medium saucepan the oil, then the onion, garlic, capsicum and chilli along with the Mexican spice mix and saute covered, on low-medium heat, being careful not to burn, stirring occasionally until onion is transparent, around 5-7 minutes.
Add the tomato paste, canned tomatoes and kidney beans, simmering on low-medium heat until thickened, for around 20-25 minutes, lid to the side to allow reduction of the sauce.  Make sure you stir the beans regularly.  Add a good squeeze of lime at the end and stir through with more seasoning, if needed.
Meanwhile, cook the quinoa as per instructions on the packet or check here for the instructions I use.
Cool the bean mixture for 5 minutes or so.
Add 20ml oil to a large flat pan and preheat on medium to high heat (depending on your hotplate).  Arrange the wraps on a flat surface or board.  Place spoonfuls of the quinoa on each wrap evenly, then add the bean mix then avocado pieces (or cheese) on top.  Fold one long end of each wrap then roll from the sides to enclose the filling.
I find it easier to make wraps one at a time then add to the pan as I go, sauteing until browned then turning over carefully (usually around 1-2 minutes each side); we're not cooking the filling, this is just to brown the wrap itself and to melt the cheese, if you're using it.  The pan will get quite hot as you continue cooking, so you might need to turn it down a bit to prevent burning and/or add a bit more oil.
Makes: 6 wraps (3 servings)