I've been making these gorgeous roasted, stuffed capsicum for years.  Fresh, warm coloured capsicum filled with tomatoes, olive oil, basil, olives, toasted pine nuts and cheese (lotsa cheese!), you bake these until the filling is bubbling and cooked through …  I overcooked ours a bit as you can see.  These are actually even better the next day after storing in the fridge for a day or so.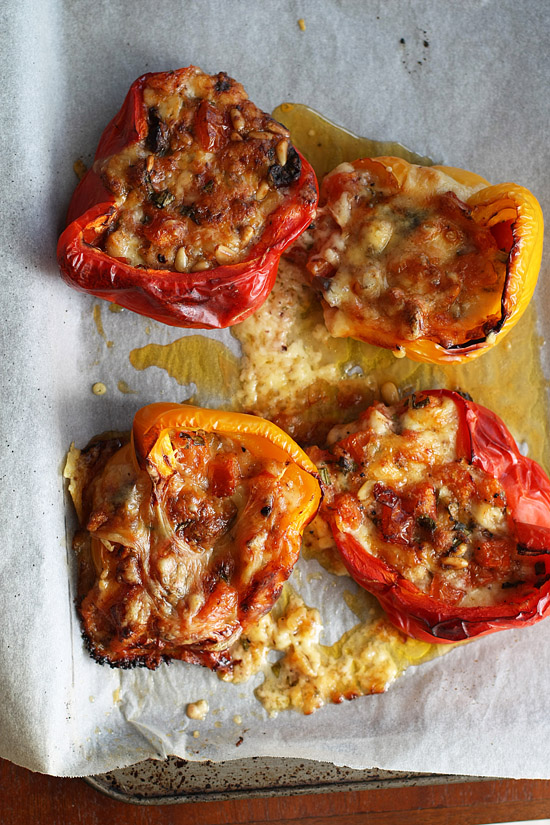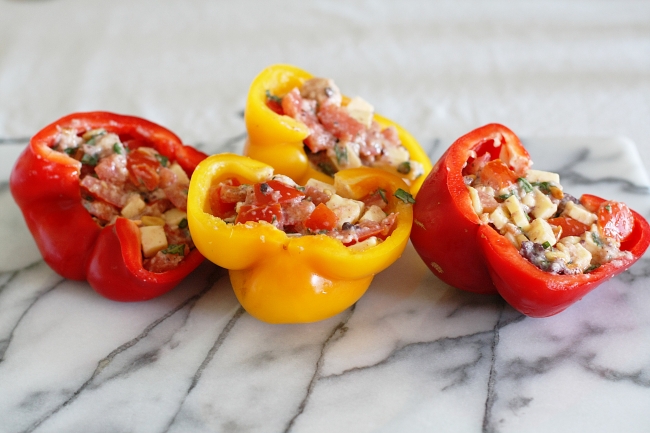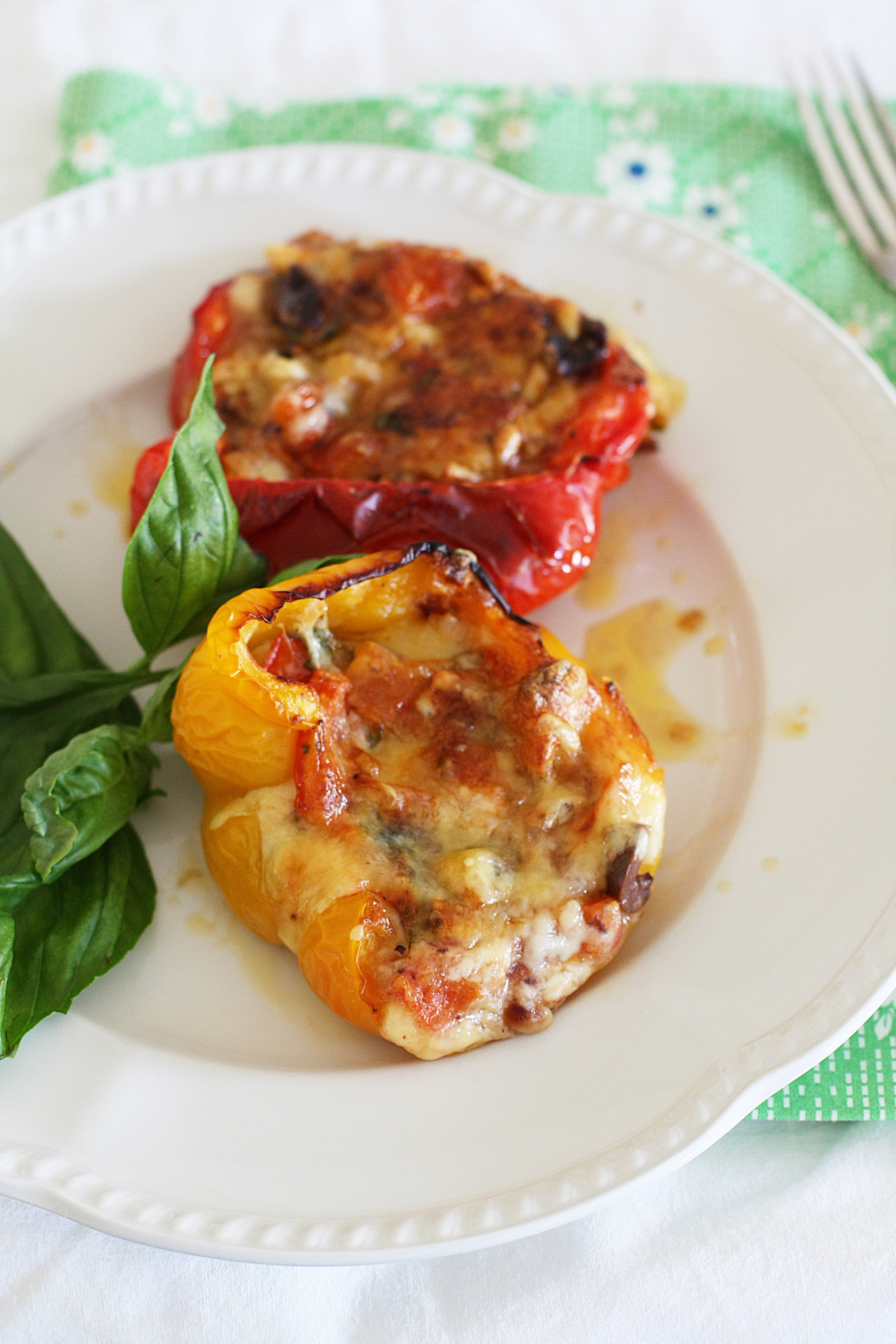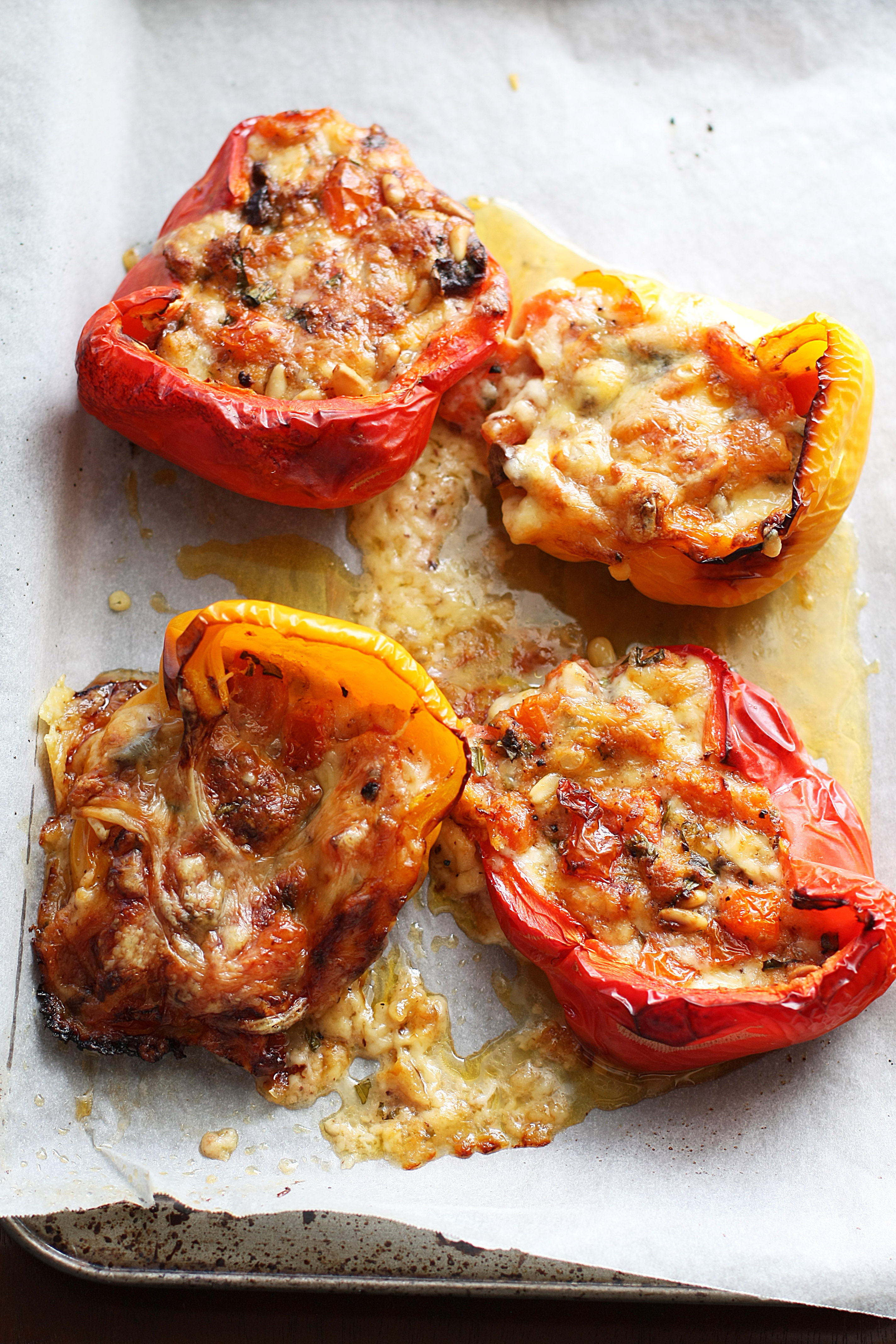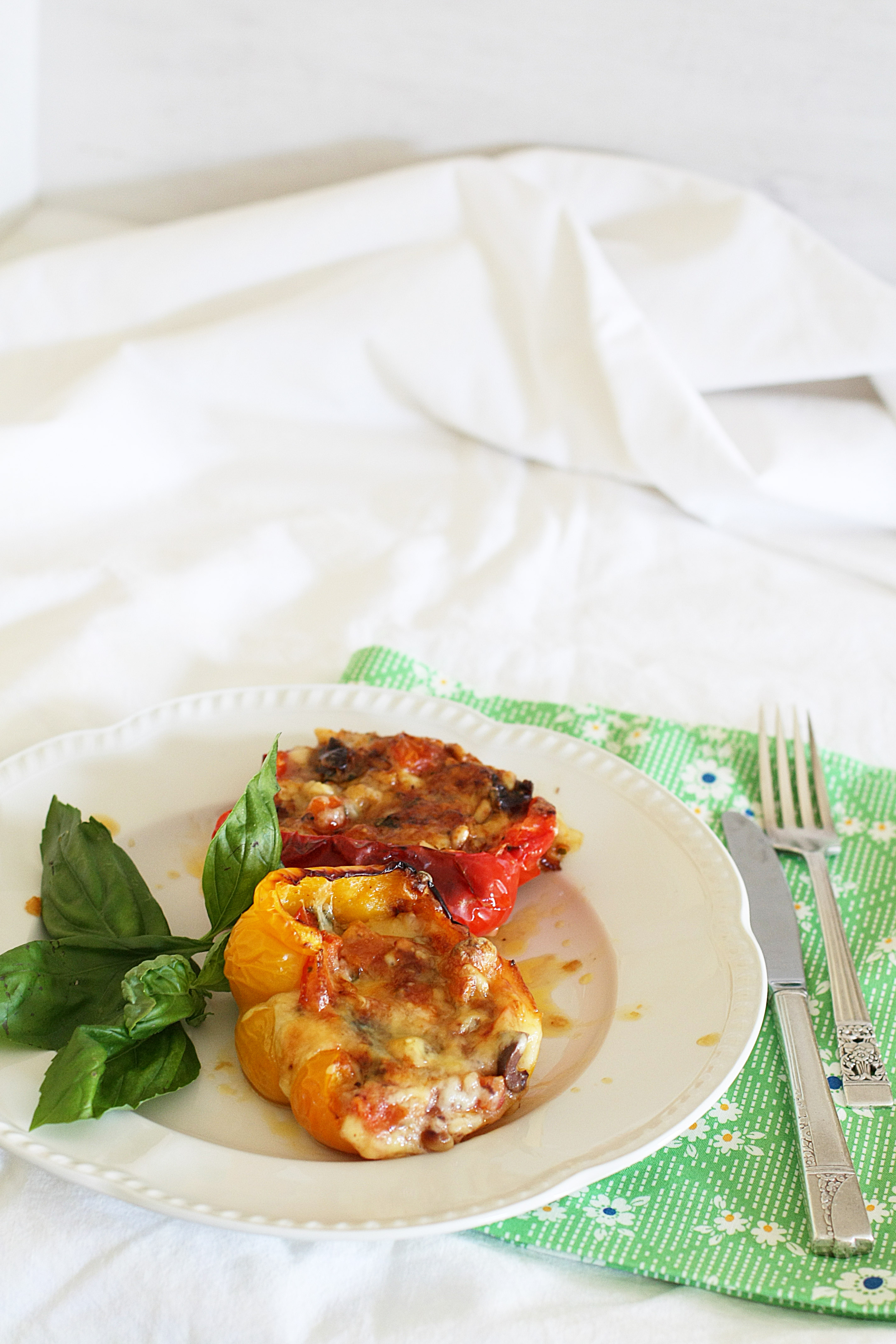 Recipe for Italian stuffed capsicum:
1 slice soft, white bread
20mls milk
1 large red capsicum
1 large yellow capsicum
200g cherry tomatoes, diced
10 Kalamata olives, halved
100g Pecorino cheese or Parmesan cheese, grated finely
8 large basil leaves, chopped
20g pine nuts, toasted
30mls extra virgin olive oil
Freshly ground sea salt and black pepper
30g grated mozzarella cheese + 10g Parmesan cheese (extra)
Find a baking tray and line with baking paper.  Preheat oven to 200C.
Trim the crust off the slice of bread, place in a small bowl and pour over milk.  Allow to sit for a few minutes.
Meanwhile, slice the peppers in half, remove core and seeds and place on the baking tray, cut side up.
Squeeze excess milk from the bread and add to a bowl along with the tomatoes, olives, cheese, basil and pine nuts; mix well.
Evenly fill the capsicum shells with the tomato mixture then scatter over extra grated cheeses.
Bake for around 35-40 minutes, or until filling is golden and bubbling and capsicum are tender but still on the firm side.
Serve hot or at room temperature.
Can be stored in an air tight container in the fridge for 2-3 days.
Serves: 4 sides or 2 mains
Adapted from: Giuliano Hazan's How to Cook Italian