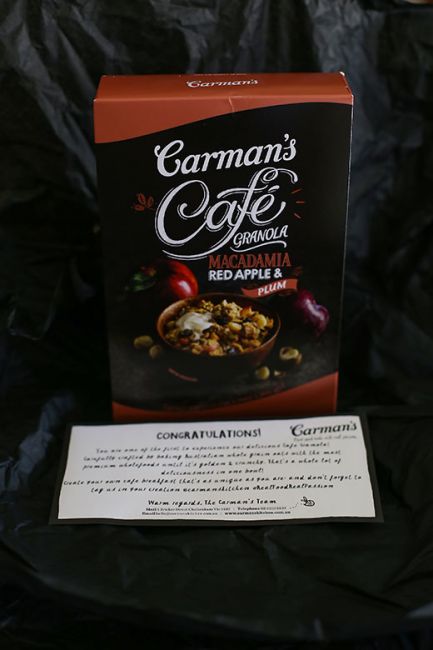 Lucky me!  I just received a pack from Carman's new range of Café Granola in macadamia, red apple & plum flavour to try.  I scarfed down a big bowl of this right away with cold milk and a chopped apple and it was delicious; just the right amount of sweetness with crunchy oats and nuts, chewy dried fruit and a lovely spicy flavour.
Carman's is one of my favourite breakfast cereal brands and I loved trying this new flavour.  Carolyn Creswell, the owner of Carman's brand, has a very inspiring background from her start as an entrepreneurial uni student to successful businesswoman; I recommend reading about her if you haven't already.
Carman's range is available at Coles, Woolies, IGA and independent outlets.
#RealFoodRealPassion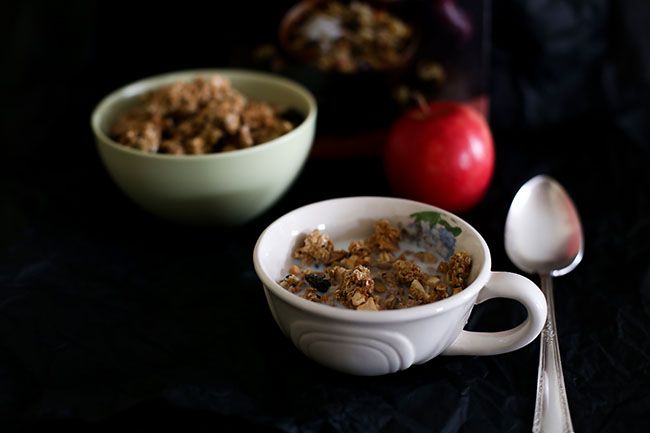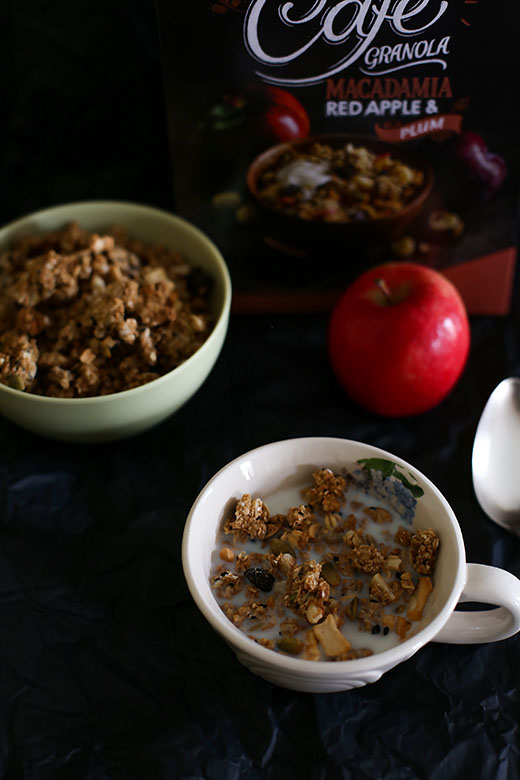 Disclaimer: I'm a member of Carman's panel where we get to try new products and give feedback.  Recently I was sent this pack of Café Granola as part of the panel and decided to post a review to my blog because I really liked it.  All opinions are my own and I wasn't asked to do a product review or promote Carman's products.