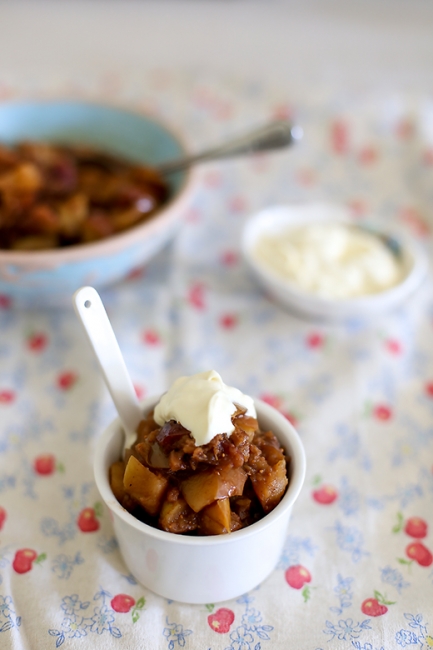 Don't know what to do with a bag of slightly mealy apples from winter?  You can always make this gorgeous stewed fruit which goes perfectly with cream, Greek yoghurt or even with porridge or oatmeal for breakfast.  It's kind of a nanna recipe but I love how warm and cosy it is (I'm one of the only people I know who'll miss winter).
Oh and I accidently burned the figs in the butter because I was chopping apples, became distracted, then ran over to the stove to stir them and realised how delicious the fragrance was.  Burnt figs is a thing isn't it?
Anyway, I thought I'd change the recipe to do it intentionally because browned butter + burnt, or at least, caramelised figs = awesome.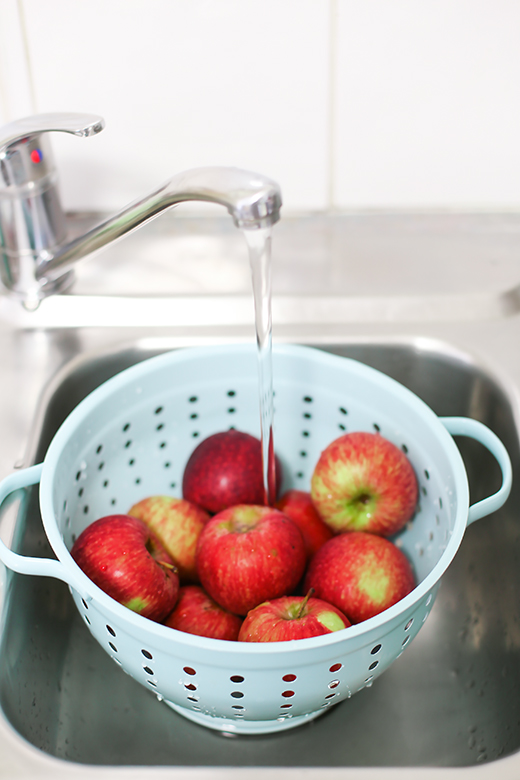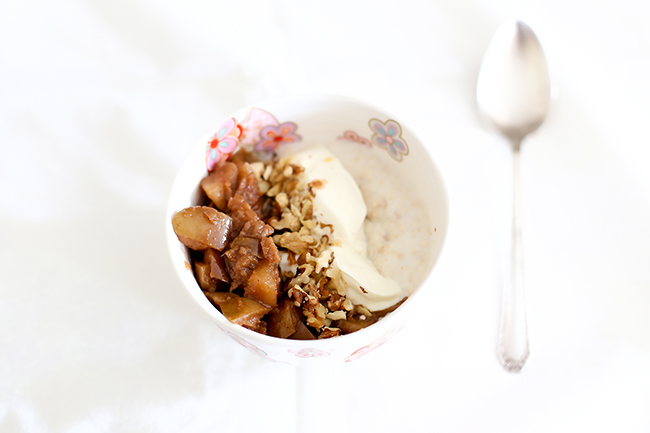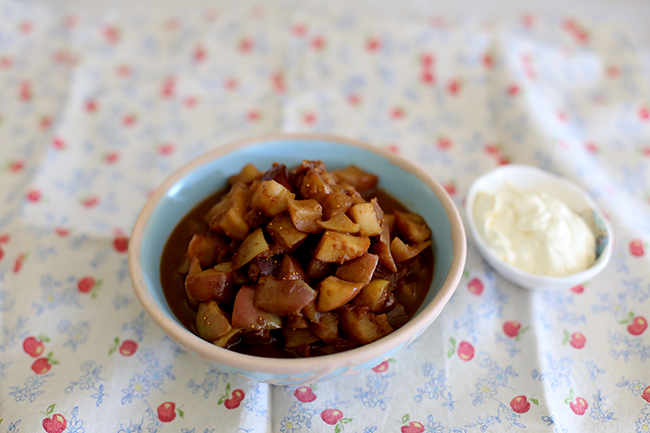 Recipe for spicy burnt fig & ginger stewed apples:
25g unsalted butter, chilled & cubed
1 tspn ground cinnamon
1 tspn mixed spice
1 x 15ml tblspn fresh ginger, grated
60g dried figs, chopped finely
750g washed and cubed apples (leave unpeeled)
20mls lemon juice
1 tspn vanilla concentrated extract
Pinch sea salt
2 x 20ml tblspns brown sugar (use less or none at all if you prefer)
Add butter, spices, ginger and figs to a large, heavy based saucepan and bring to medium/high heat.  Sauté, uncovered and stirring regularly for a few minutes, until the butter is lightly browned and the figs have a dark, caramel fragrance.  Add apples and turn up heat to high, adding lemon juice, vanilla, salt and brown sugar, stirring regularly to combine the fig butter and apples, for 2 minutes or so.
Reduce heat to medium, place on lid and simmer for 5 minutes or until apples are just becoming tender, stirring occasionally.  Remove lid and simmer for a further 8-10 minutes or so, until sauce has reduced and thickened.
Best served warm as a dessert with thickened cream or ice cream or with your breakfast oats and a dollop of Greek yoghurt on top.  Will keep in the fridge for a couple of days in an airtight container after which you can reheat them on the stove or microwave.
Serves: 4