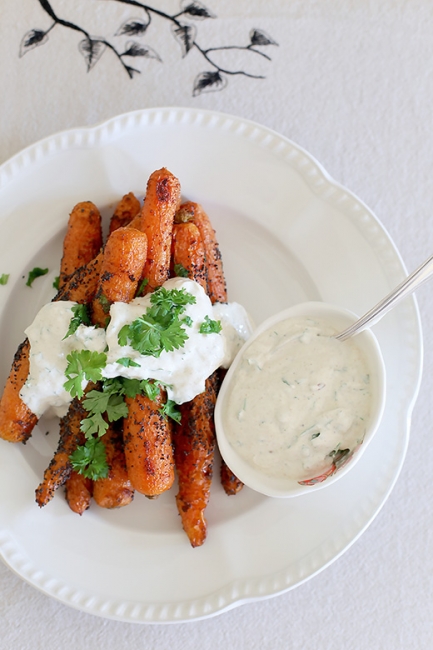 I've realised lately that carrots aren't that sweet anymore, or at least I can't find many nice ones :(, which makes me a sad bunny because I love to snack on raw ones.  So lately I've been doing heaps of roasting to bring out the sweetness.
Anyway, today's recipe is a quick and healthy lunch I've made a couple of times – spicy roast carrots with sesame seeds and the best yoghurt dip!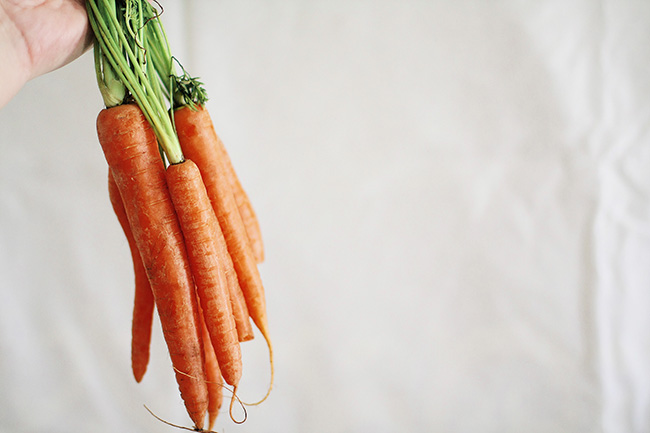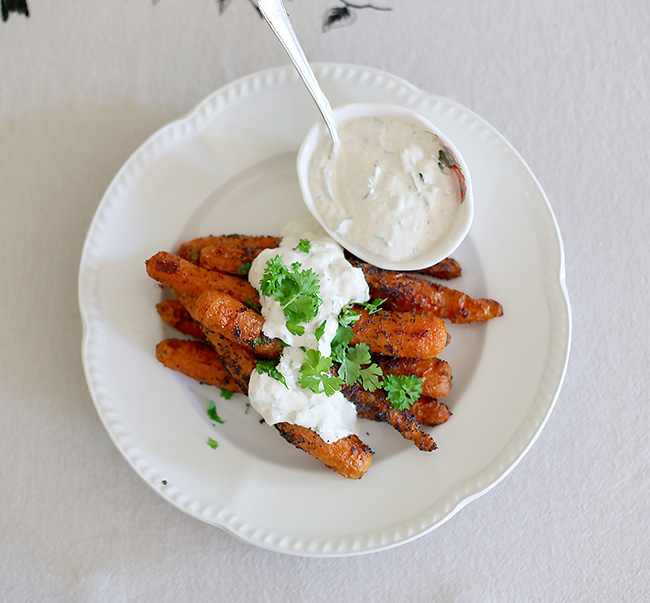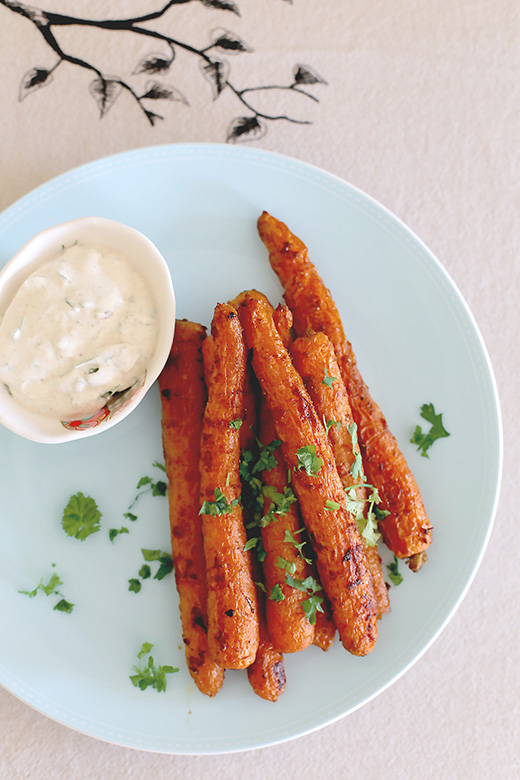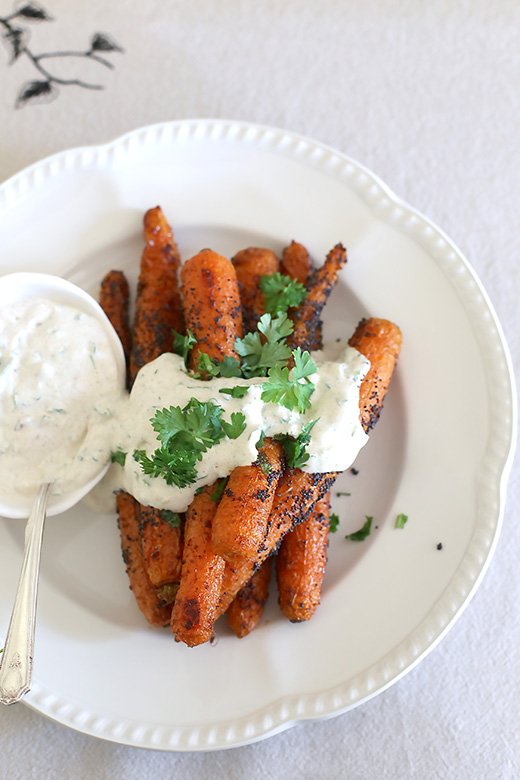 Recipe for spicy sesame roasted carrots with yoghurt sauce:
8 whole carrots (about 500g), scrubbed (I left the skin on)
2 x 20ml tblspns oil
1 tspn honey
3 tspns fresh grated ginger
1 tspn ground cumin
Pinch chilli flakes
1/4 tspn paprika
1/2 tspn ground coriander
Freshly ground sea salt & black pepper
2-3 tspns black sesame seeds, toasted (optional)
Yoghurt sauce:
200g full fat Greek yoghurt
1 small clove garlic, crushed
1 tspn ground cumin
Light sprinkle of chilli flakes
Freshly ground sea salt & black pepper, to taste
1 tspn lemon zest
Handful flat leaf parsley, chopped
Preheat oven to 210C.  Line a large baking tray with baking paper.  Place carrots on baking tray.
Add the oil, honey and spices to a small bowl and mix until combined with a decent amount of seasoning.  Spoon over carrots and use your (clean) hands to rub into carrots.  Roast for 45 minutes, or until caramelised and tender – turn carrots and tray around half-way through cooking time.
Meanwhile, toast sesame seeds in a non-stick pan over medium heat until fragrant.  Immediately place into a dish and set aside.
Yoghurt sauce:
Place ingredients into a small bowl or jug and stir until combined.
Scatter sesame seeds over carrots and serve with yoghurt sauce.
Serves: 4 sides