Some sweet treats I made recently.  Cherries are lovely in cakes and muffins as they're so darkly luscious but also, the coconut and vanilla flavours really shone through in these.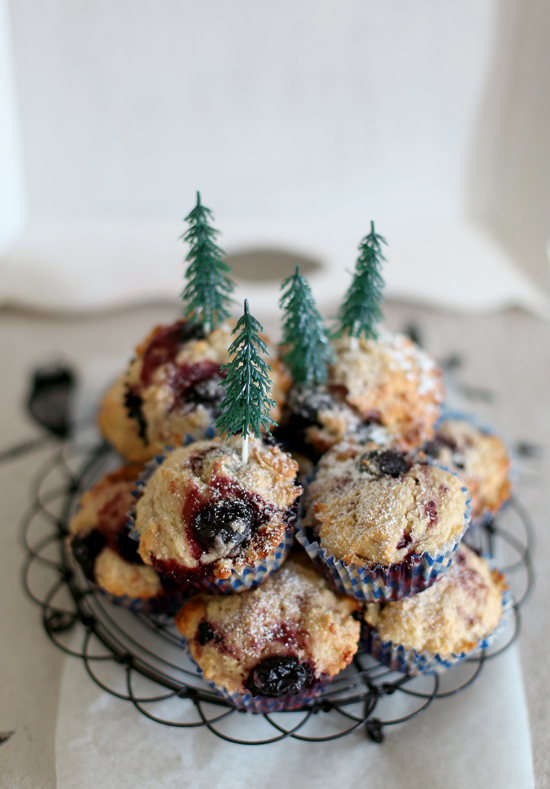 Recipe for cherry sour cream coconut muffins:
1 3/4 cups plain flour
2 tspns baking powder
Pinch salt
3/4 cup caster sugar
1/3 cup coconut flakes
300g pitted cherries (fresh or frozen)
2 large eggs
1 tspn vanilla concentrated extract
1 tspn coconut extract
1 cup full fat sour cream (can sub buttermilk or Greek yoghurt)
120g unsalted butter, melted and cooled
Icing sugar, to dust
Preheat oven to 180c.  Place cupcake liners into a 12 cup muffin tin.  Make sure chilled ingredients sit at room temperature for 10-15 minutes or so.
Sift flour, baking powder and salt into a bowl.  Whisk in the sugar and coconut then toss through the cherries.
Add eggs, vanilla, sour cream and butter to a jug and whisk until combined and creamy.  Pour into dry ingredients and use wooden spoon to fold through gently just until combined, making sure not to over-beat (mixture will be stiff).
Spoon evenly into liners and bake for 25-27 minutes, or until light golden brown on top and tops spring back when gently pressed.
Allow to cool in tin for 5 minutes then move to cooling rack.  Dust lightly with icing sugar.
Makes: 12
Adapted from: Creative Gourmet