So, here are some intriguing Australian shows to keep an eye out for this year: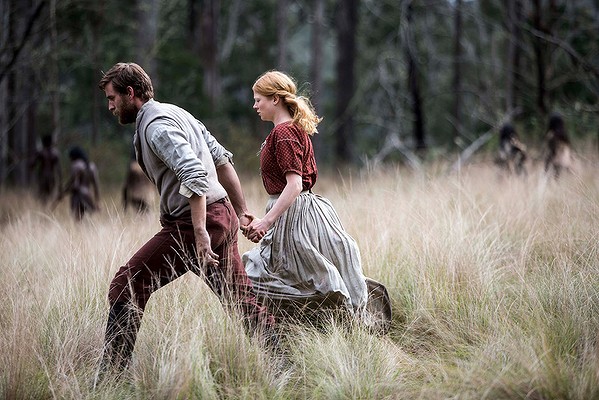 The Secret River (ABC);
A TV adaptation of Kate Grenville's novel, this 2 part dramatic miniseries follows the story of a convict and his wife who are sent to the penal colony of NSW in the 1800s.  The ugly conflict stemming from the colonial settlement of the European settlers, mainly consisting of criminals from Britain, and the detrimental impact on the first Australians, forms a large part of this historical drama. This series not only looks brilliant but will be quite confronting to watch at times (but necessary as we shouldn't ever forget those dark times).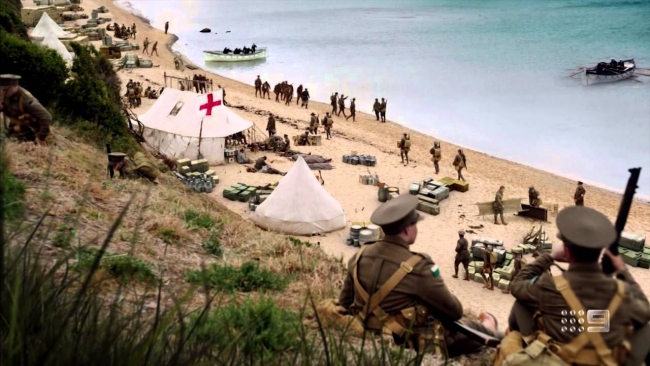 Gallipoli (ch. 9);
No doubt about it, this will be a big one with a lot of people relying on it, and a must-see.  An 8 part historical drama seen through the eyes of 4 young soldiers fighting to stay alive in the Battle of Gallipoli. It looks like there'll be heaps of epic battle scenes combined with a character driven storyline.  From what I can gather, they aren't afraid to show the unnecessary mistakes made at the time by the powers-that-be, then subsequent failure of the mission, at the expense of so many brave young soldiers' lives.
Stock up on tissues for this one, it'll be particularly emotional since it's the 100th anniversary of the Anzac troops landing at Gallipoli this year.
The Kettering Incident (Foxtel subscribers);
This psychological drama, 8 episode series about 2 missing girls and a doctor setting out to clear her name and face her past, is set in Tasmania and should be seen on our screens later this year – some have dubbed this series as Tasmania's answer to David Lynch's Twin Peaks.  I love me a good psych mystery, particularly set in beautifully moody places (as clichéd as that is) so I'm looking forward to this a lot.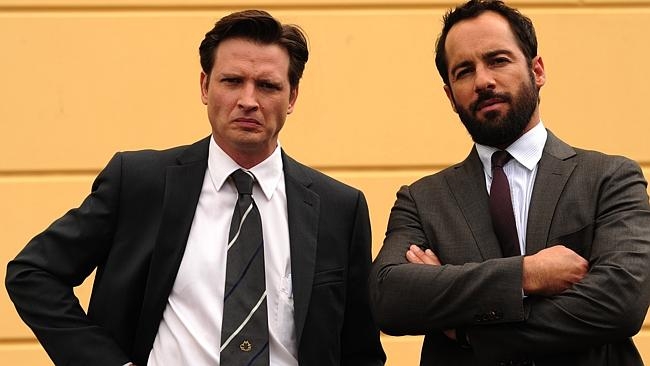 The Principal (SBS);
In this 4 part murder mystery series starring Alex Dimitriades (remember the cute kid from Heartbreak High in the 90s with Claudia Karvan?!) and Aden Young, the bloke from the excellent yet underrated series Rectify, Alex plays the new principal of a disadvantaged boys' high school who has to deal with the aftermath of the death of one of his students in amongst government bureaucracy and a disaffected multi-ethnic student body.
Glitch (ABC);
This one's a bit of a mystery and it really intrigues me!  A police officer is called to the local cemetery one night and discovers that 6 people have returned from the dead.  This is billed as 6 part paranormal drama set in a small town and 'not a vampire or zombie movie', yet has a "Les Revenants" feel.  We shall see though as I could be way off.
Hiding (ABC);
This crime thriller 8 part series looks at a Queensland family who have to rebuild their lives in another city after being placed into the witness protection program; It looks like a family oriented drama interspersed with mystery and crime.  I don't know too much about this yet, however we don't do much witness protection stuff here in Australia so I'm sure it'll be interesting.
The Beautiful Lie (ABC);
Billed as a retelling of Tolstoy's Anna Karenina, a "contemporary re-imagining of tragic romance", this 6 part dramatic series involves 3 interconnected families across 3 decades so it should be very grand and full of adultery, scandal and doomed love affairs.  Produced by the same people who made channel ten's Offspring, this looks like something we haven't really attempted recently (or ever really?) and I'm looking forward to seeing how it plays out.
800 Words (ch. 7)
A co-production with New Zealand, this 8 episode family drama is about a widower dad and 2 daughters who relocate to New Zealand where he writes a newspaper column.
Peter Allen, Not the Boy Next Door (ch. 7);
I couldn't find out much about this (seems a bit hush hush right now) however looks to be a miniseries about the life of our very own Peter Allen, the iconic entertainer and song writer who was famous in the 1970s/80s.  This project is being produced by the same people who made INXS – Never Tear Us Apart and if you know anything about Peter Allen, this will be wonderfully over-the-top and at the same time, very poignant to watch.  I haven't read much about Peter lately as he died in 1992 but his song "I still call Australia Home" always makes me want to cry.  Bless him.
Winter (ch. 7);
There's not much out there about this yet however this seems to be a spin-off crime series based on last year's mystery telemovie The Killing Field and will star Rebecca Gibney, who reprises her original role as a police detective attempting to solve the killer of two women.  You can't beat a good crime/police drama so I'll be tuning in again.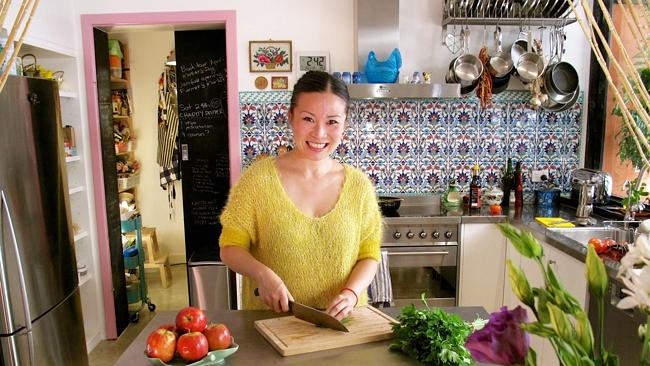 And also, the lovely Poh returns in her new cookery and lifestyle show Poh & Co on SBS and channel 9's Love Child returns for season 2!
These are just some of the TV gems coming out this year from our talented bunch, I'm sure there are many more in the works so drop me a line if you spot any more.
Images belong to the TV series:
The Secret River
Gallipoli
The Principal
Poh's Kitchen