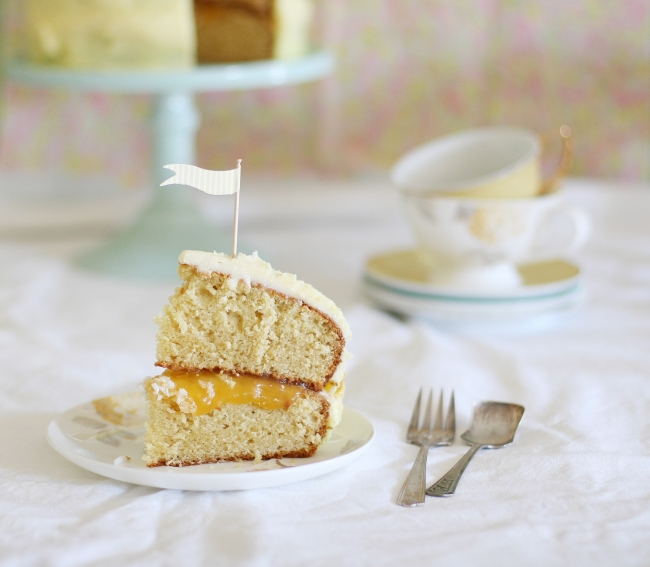 I made a cake a while back for a birthday.  I don't know how people can make those perfect looking layer cakes, I find it bizarrely stressful.  I tried ombré icing but failed at that however, it's more my icing skills that were sub par, rather than the colours which looked quite pretty.  In the end, I gave up attempting to ombré it, lost patience and just slapped on all the icing in this sort of huffy way.  I also forgot to sprinkle the coconut on the cake and took a heap of photos then had to take more!  Talk about a comedy of errors.
As much as I love to bake at home, I would sincerely prefer to return to nursing in a hospital ward than be a pastry chef, I think I'd have to lodge a claim for work related stress or something (kudos to those who do though).
Anyway, this cake is soft and very lemony.  The coconut plays more of a supporting role really, but I loved the texture of the flakes on the icing and the flavour combined with the lemon.  It's a lovely cake for a celebration and was worth all the drama because it's so massive!  It also looks very tall and proud once it's sliced.
The best thing about making this cake is that you don't have to do everything on the day.  I made the icing a few days in advance, you can buy lemon curd for the filling instead of making it from scratch (although home made lemon curd is amazing and you could of course, make this in advance also) and even bake the cakes beforehand, storing them tightly wrapped in the fridge for a day or two.
Also, this makes a lot of icing.  I only used around 3/4 of it so keep that in mind if you're not into mile high icing on your cakes or .. you could be braver than me and slice the cakes in half for a 4 layer cake and use some icing for the filling.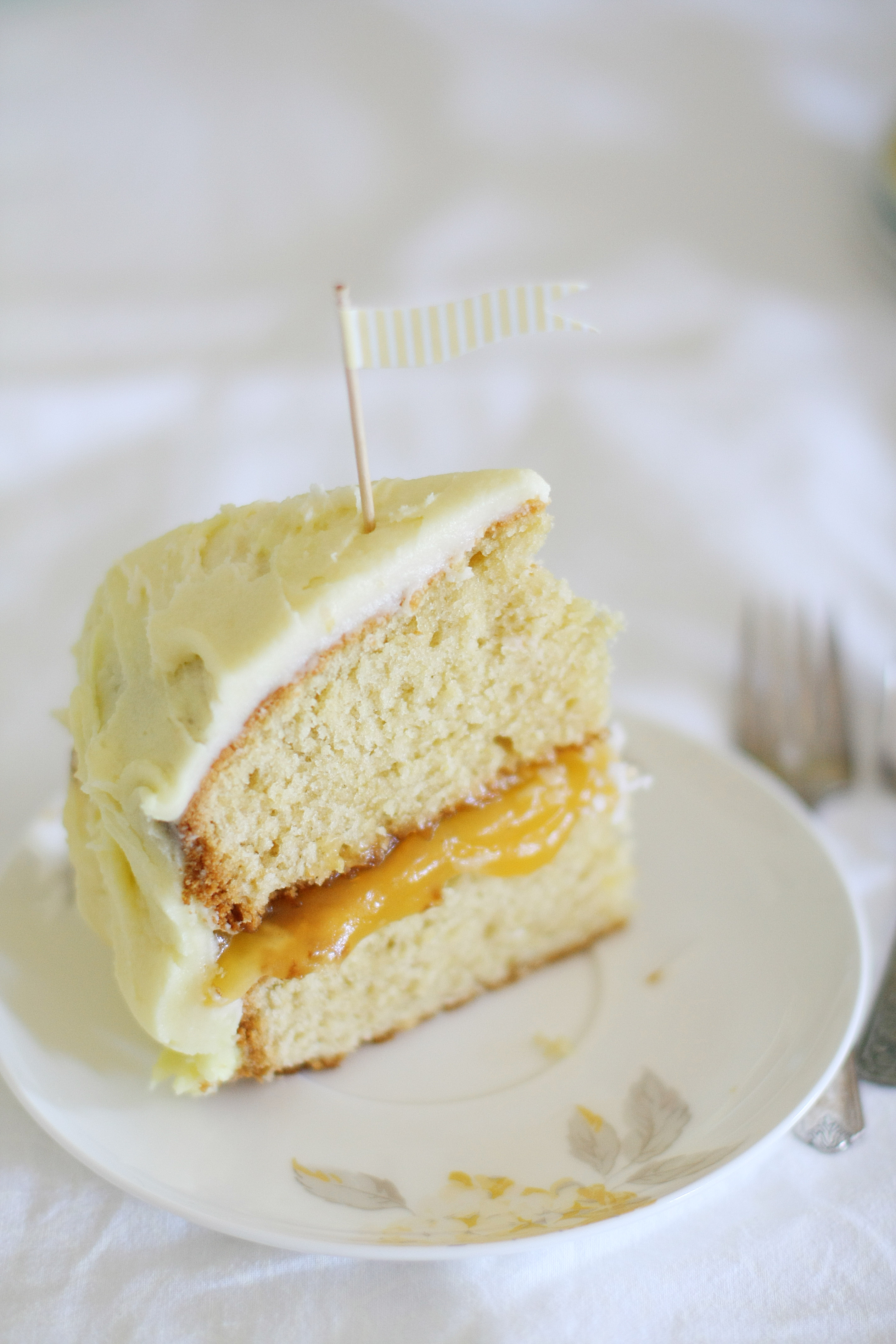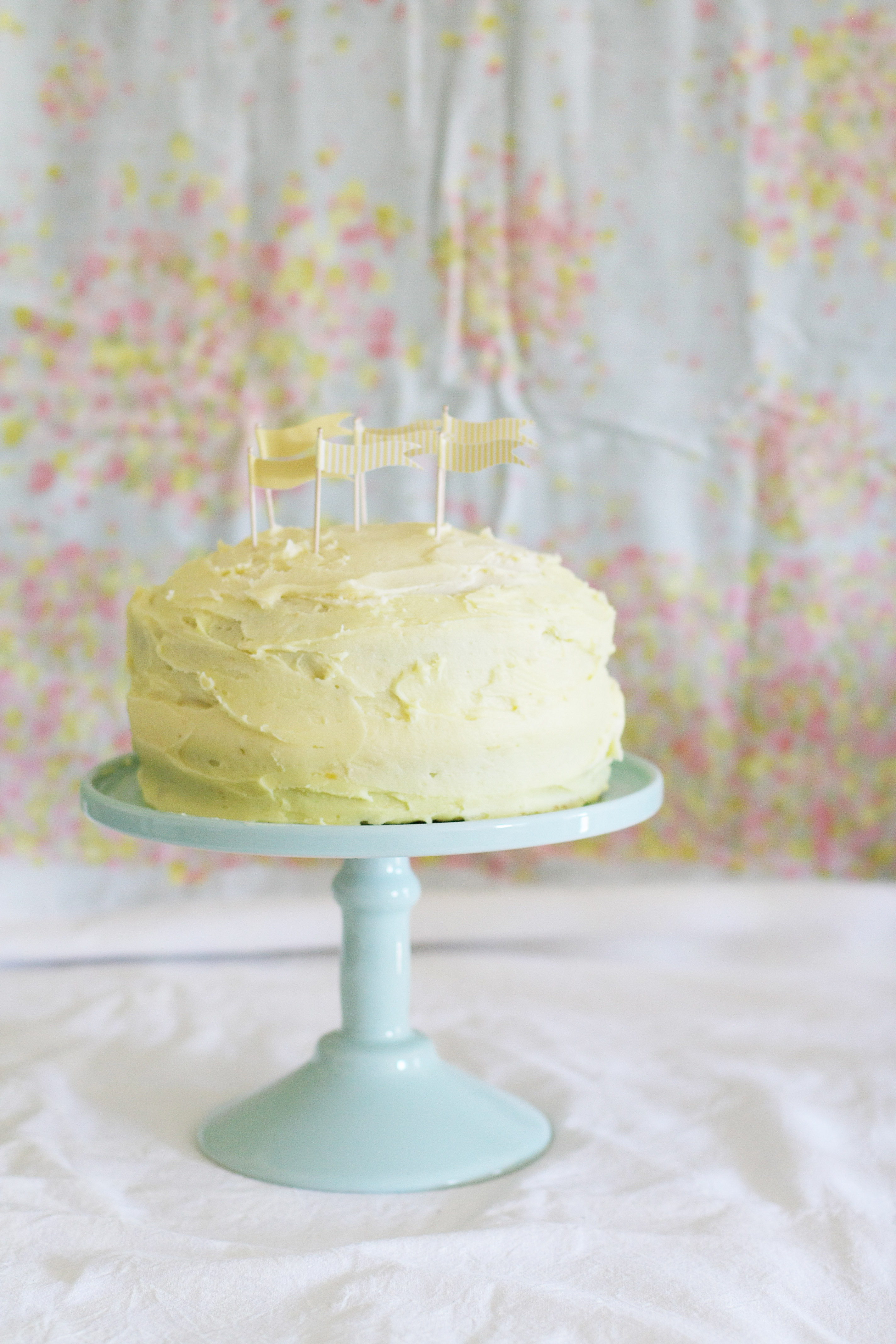 I had such high hopes …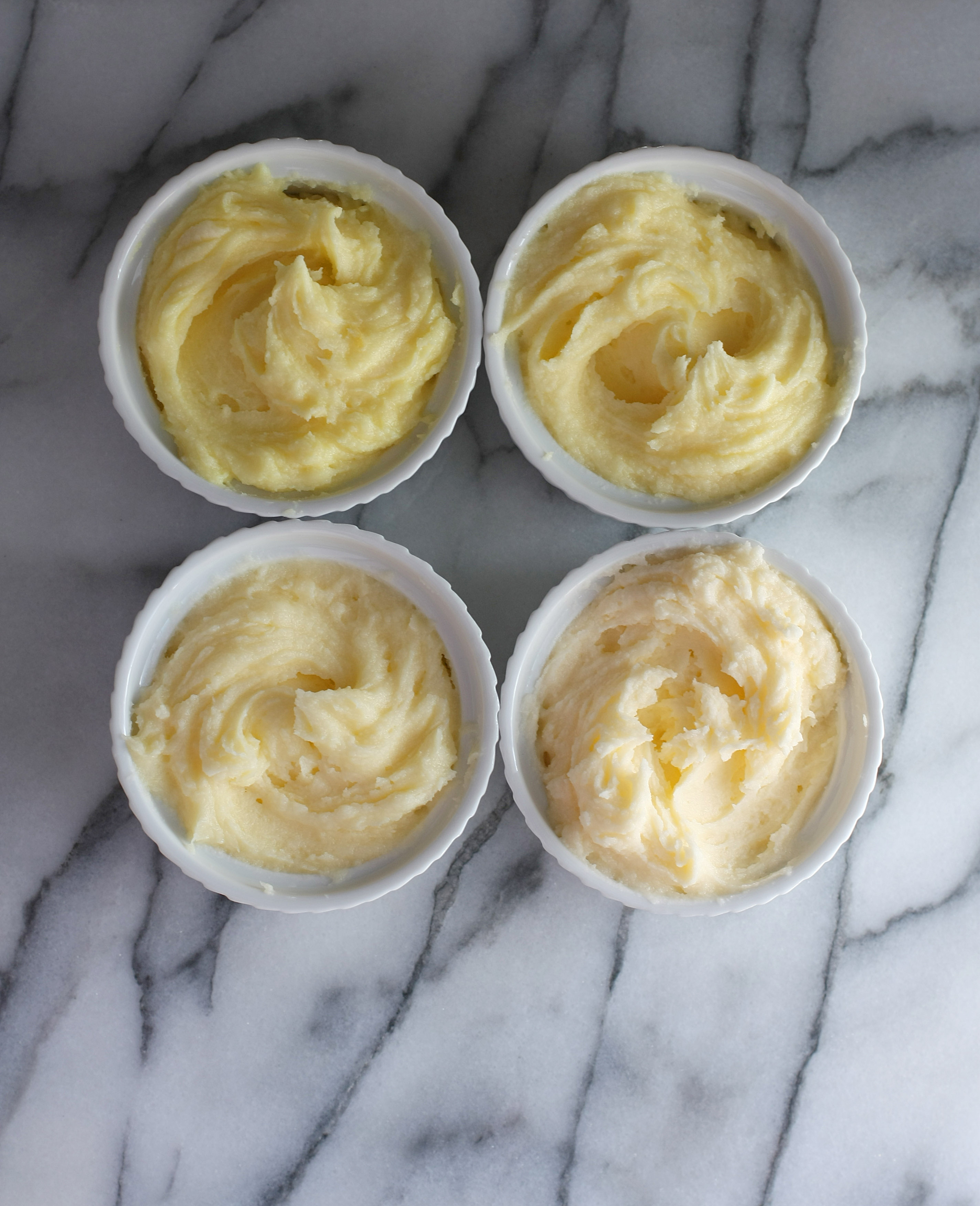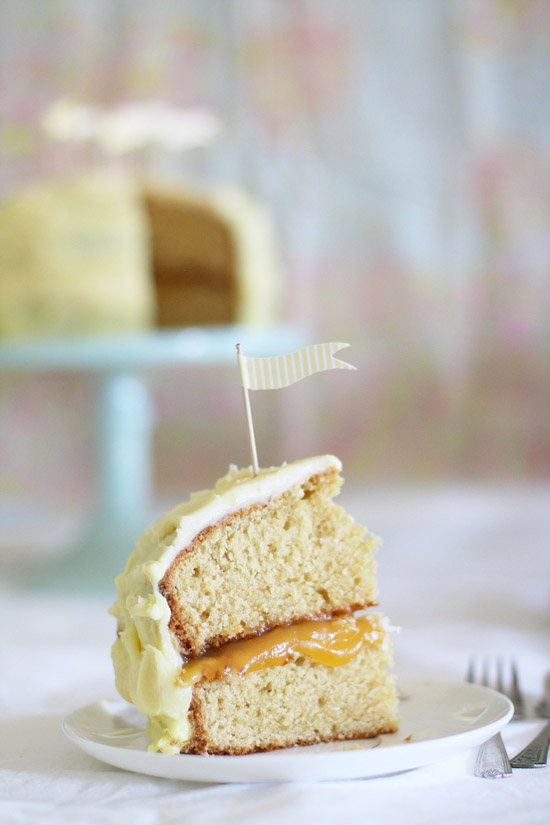 Recipe for lemon coconut layer cake:
Cake:
225g (2 sticks) unsalted butter, softened at room temperature
2 cups caster sugar (I used raw)
1 tspn lemon extract + 1 tspn vanilla
Finely grated lemon zest from 2 medium sized lemons
4 large eggs, at room temperature
2 1/2 cups plain flour
2 tspns baking powder
1/2 tspn bicarbonate of soda
Pinch fine sea salt
1 cup full fat sour cream, at room temperature
Filling:
3/4 to 1 cup lemon curd, store bought
1/4 cup unsweetened coconut flakes
Lemon icing:
225g (2 sticks) unsalted butter, softened at room temperature
6 cups icing sugar mixture
1/2 to 1 tspn lemon extract
80-100mls full cream milk
Finely grated lemon zest from 2 medium sized lemons
Yellow food colouring (I used natural)
1 cup unsweetened coconut flakes
Preheat oven to 175C.  Grease two 22cm x 5cm round cake tins and line bases with baking paper.
Into a large mixing bowl add butter and sugar then use an electric mixer to beat on medium speed for 3-5 minutes, or until light in colour and fluffy.  Scrape down the sides of the bowl as required.  Reduce speed of mixer to low then add extracts, lemon zest then eggs one at a time, beating to combine and scraping down the sides when needed.
Sift the flour, raising agents and salt into a bowl.  Add 1/3 of the flour mixture to the butter mixture and use a wooden spoon to fold through gently; add 1/2 of the sour cream and fold through; continue with the remainder of the flour and sour cream, folding through between each addition until combined (don't over-beat).  Divide the mixture evenly between the two prepared cake tins.
Bake cakes for 20 minutes then rotate pans and bake for another 10-15 minutes or until skewer inserted into the middle of each cake comes out clean.  Remove cake pans from the oven and place onto a cooling rack for 15 minutes.  Remove cakes from pans onto cooling rack to cool completely before icing.
Lemon icing:
Sift icing sugar if it has lumps (I tend to use icing sugar mixture which is soft and doesn't need sifting).  Add butter, 4 cups of icing sugar, lemon extract to taste (it's quite strong) and around 60mls of milk to a large mixing bowl.  Use an electric mixer to beat on medium speed for 2 minutes, or until smooth and creamy.  Add remaining icing sugar and continue beating for 2-3 minutes, adding more milk as needed, until mixture looks fluffy and texture is stiff yet creamy.  Add lemon zest and beat on low speed just until combined.  Add food colouring if you like (I used a natural yellow) to make it a bit brighter.
Find your serving plate or a cake stand; add strips of baking paper around the sides into a square.  Place one cake onto the serving plate.  If your cake has a high dome effect due to a fan force oven as mine did, slice the very top (the domed part) off to ensure a flat surface.
Pipe a thick ring of icing around the edge of the cake – this will help the lemon curd stay in place.  Spoon the lemon curd into the middle of the cake layer.  Sprinkle over 1/4 cup of coconut flakes then place the top layer of the cake over the bottom layer gently (the lemon curd will move out towards the sides on it's own).  Ice the top and sides of the cake with a thinnish layer of icing (this is called the crumb coat as it stops crumbs from appearing in the final icing layer.  Allow the icing to set for 10 minutes then add the remainder of the icing, decorating as you like.  Remove strips of baking paper from under the cake.
Gently press as much coconut as you like around the sides and top of the cake.
Serves: 10-12
Note: I made this icing (without the food colouring) 3 days in advance and stored it in the bowl I made it in with plastic wrap directly covering the surface of the icing and 2 pieces of plastic wrap covering the top of the bowl tightly.  Keep away from heat in a cool place but don't store in the fridge.  Just before you use it, give it a good mix with a wooden spoon.
Cake adapted from: One Girl Cookies and Joy of Baking