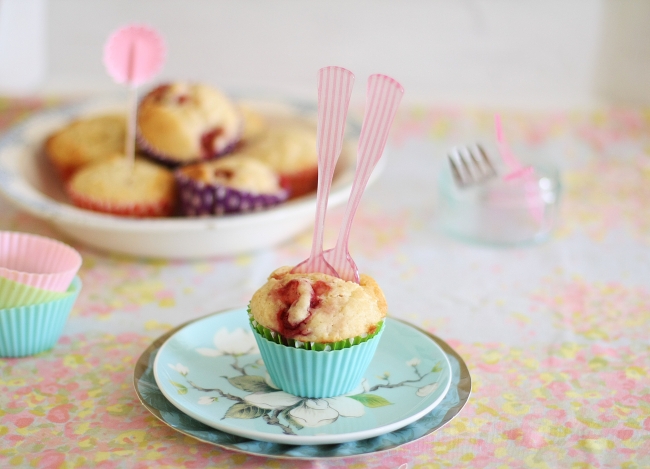 I made some fresh, sweet little muffins a while back, full of fruit, lemon and a bit of white chocolate.
I thought they'd be perfect to promote the Mater Chicks in Pink, Host a Breast Ever Brunch campaign for breast cancer support in August.  Unfortunately I can't hold my own brunch currently, however I wanted to have a chat about it in case any Brisbane readers are able to hold a brunch this year (it doesn't have to be August, it can also be held throughout the year).  I'm willing to sponsor or make a donation to anyone who decides to hold a brunch and if you can't, you can always make a tax deductable donation yourself if you prefer.  I've found in the past with morning teas for campaigns like this that it's probably ideal to organise through work by asking a few co-workers to pitch in and help, however you can also hold a brunch at home or even in a local coffee shop or café.
Mater Chicks in Pink provide practical, specialised and very real support for people diagnosed with breast cancer as well as contribute to medical research by organising fundraising activities in the way of campaigns, fun runs and providing merchandise for sale; the aim is to raise $100,000 from this campaign so they can continue their important work.  They are a wonderful, inspired group of people and should be supported!
Information on easy ways to hold your brunch, including raising money, the host kit and setting up a host page can be found here and FAQ is here.  You can also download bunting, posters, handbooks and invitations to organise and hold your brunch.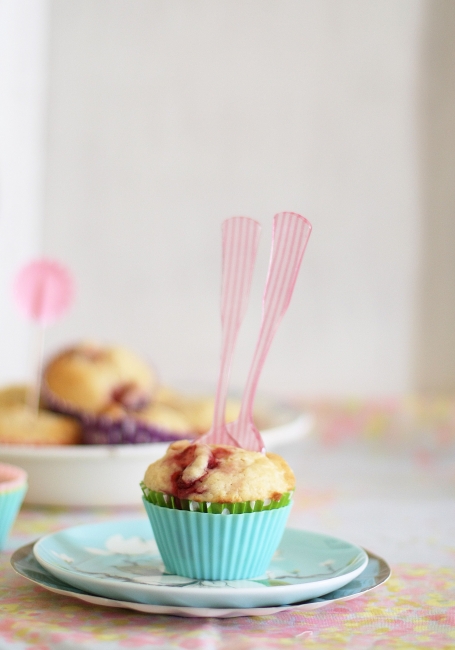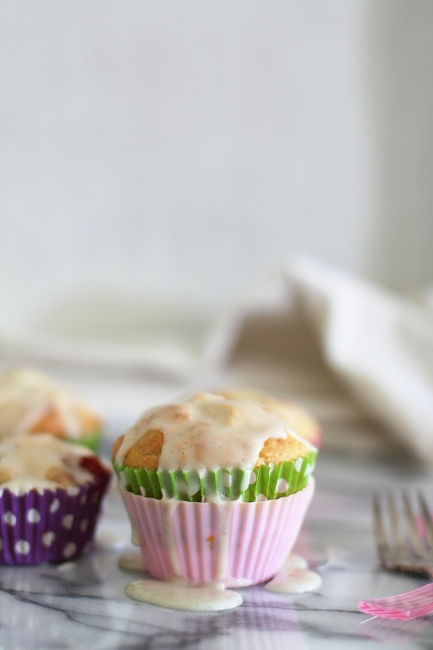 Go on, dig in.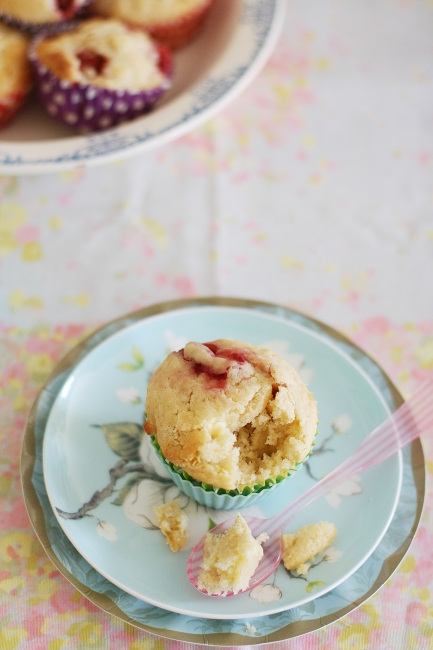 Recipe for strawberry, lemon & white chocolate muffins:
1 1/2 cups self raising flour
3/4 cup raw caster sugar
150g strawberries (dice if large)
100g white chocolate, chopped coarsely
1 heaped tspn lemon zest
1/2 cup (115g/1 stick) unsalted butter, melted and cooled
1 tspn pure vanilla extract
2 large eggs
3/4 cup buttermilk
Lemon drizzle icing:
1 cup icing sugar
1/4 tspn vanilla bean paste
40-60mls lemon juice
Preheat oven to 180C.  Place cupcake cases into 12 cup cupcake or muffin tin.
Sift flour into large mixing bowl and whisk in sugar.  Toss through strawberries and white chocolate with a wooden spoon.
Add lemon zest, butter, vanilla, eggs and buttermilk to a jug and whisk until combined well.  Add wet ingredients to dry and fold gently until just combined.  Spoon into prepared muffin tins and bake for 25 minutes, or until light golden brown on top and cooked through.  Press the top of one gently to test; if it bounces back, they're ready.
Allow muffins to cool in tin for 5 minutes then place onto cooling rack to cool completely before drizzling with icing.
Lemon icing:
Add icing sugar (sift only if it needs it) and vanilla bean paste to a medium sized bowl then add lemon juice gradually, mixing briskly until thick but of drizzling consistency.
Makes: 12