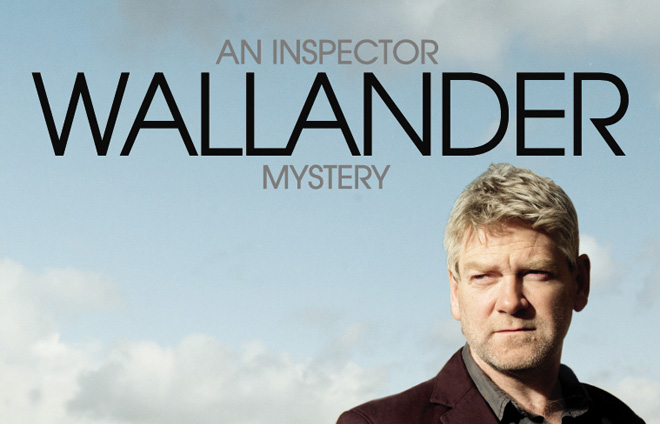 British crime and mystery is one of my favourite genres in TV watching.  I love how realistic English TV and movies are; refreshingly ordinary characters who are captivatingly flawed and often showing violence in a non-gratuitous, particularly subtle yet unnerving way.  The main characters are usually always troubled or dark, in a way the average person can relate to.  You could say I'm addicted.
Here are my favourites I've been watching lately:
Wallander – Kenneth Branagh is depressed yet empathetic as a detective in a permanent existential crisis in this crime series remake set in a beautifully haunting Norway (renewed for 2015).
Happy Valley – a strong female lead and supporting roles in this mini series focusing on a police officer living in Yorkshire dealing with her own dysfunctional family, disaffected youth and an abducted young woman.  This is one of those domino effect storylines with one action causing numerous consequences (renewal possible).
Five Days – a young mum randomly goes missing with no clues or reason, leaving her children abandoned with no way home in this five part mini series.  Something which stood out to me in this was (paraphrasing) the DSI asking if the abducted woman was attractive, going on to say that the media would only pick up on the story if she was.  Jarring but true.
The Fall – Gillian Anderson stars in this psychological drama as a senior police detective hunting a serial killer in Northern Ireland (renewed for 2014).
Prime Suspect (old school but I love re-watching it) – Helen Mirren playing DCI Tennison and kicking arse (in a very British way), what can I say?
White Heat – ok, perhaps not a crime drama but I felt it deserved an honourable mention.  Spanning 4 decades, this six part historical drama series focuses on a group of 7 friends who first meet as university housemates in 1965, their personal lives and the changing social structures over that time, finally meeting up when one of their group dies.
Oh and feel free to recommend any you've seen!
Wallander promotional image from TV series: Wallander, UK