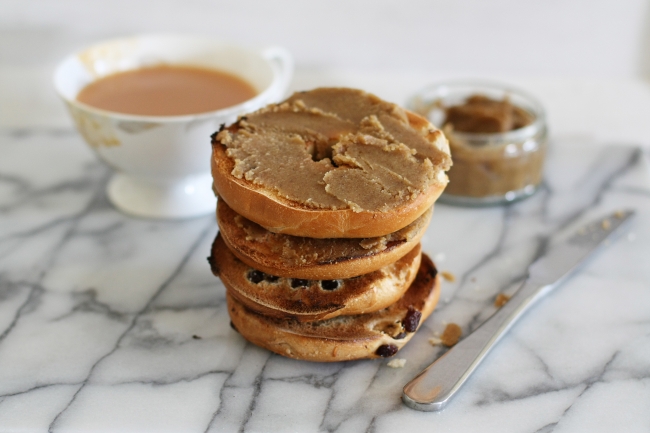 Walnuts are the untapped resource of the nut world; a lot of people find them bitter and perhaps not as enjoyable as other nuts which is a shame, because they're a good source of omega 3 and heaps of other nutrients, and we should eat them a few times a week ultimately.  I've come to appreciate the slightly bitter flavour after years of not really being into them.
So I made some walnut butter recently, because I love nut butters generally but also because I wanted to try some specifically with walnuts.  This naturally sweet (yet with the slight bitterness of walnuts still), subtly spicy butter is great on grainy or rustic toast, particularly toasted and buttered bagels (I love it with cinnamon raisin bagels and sliced banana).  It's so easy you'll wonder why you never made it before; merely toasting the walnuts then processing (you do need a food processor for this) until you achieve the consistency you prefer.  Around 5 minutes of blitzing will give you a more rustic texture which is what I did but if you process a bit further, the butter will release more oils and become creamier.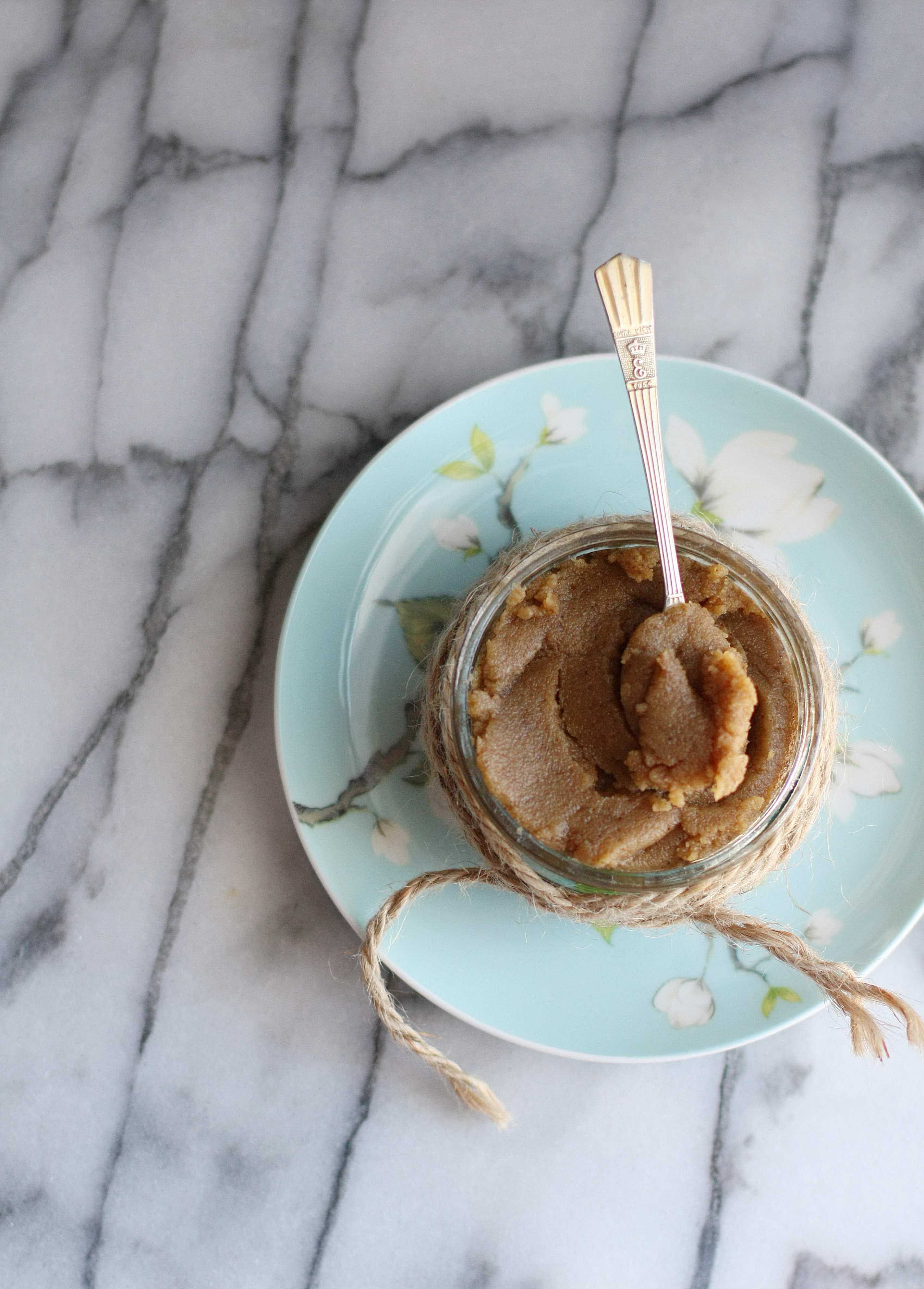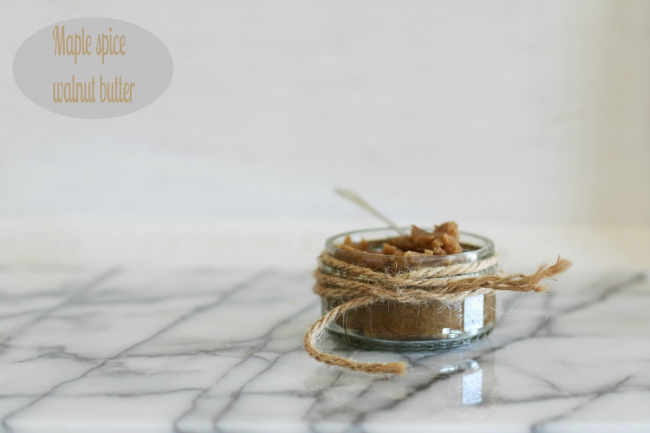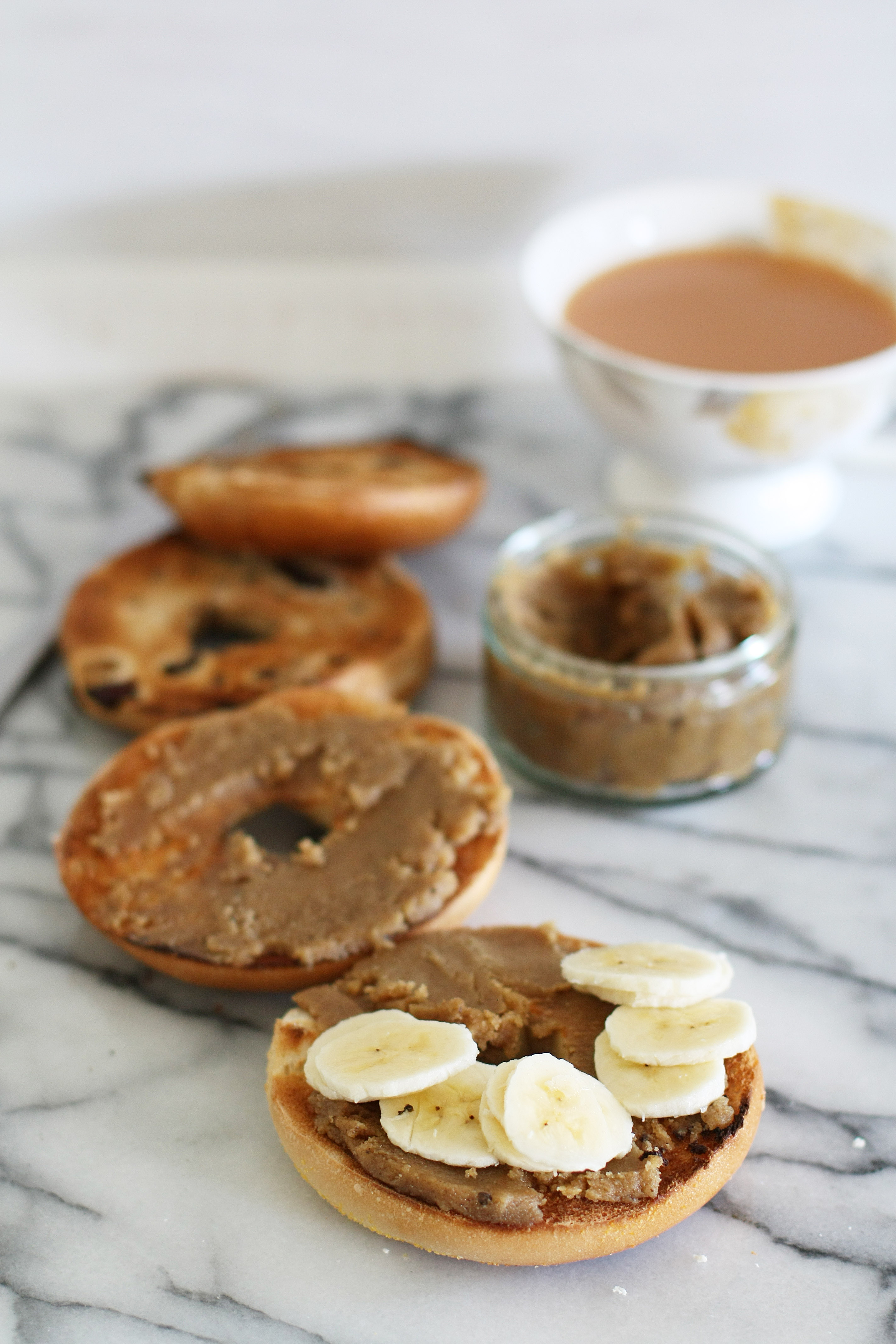 Recipe for maple spice walnut butter:
3 cups raw walnuts
Pinch fine sea salt
40mls pure maple syrup
1 tspn vanilla extract
1/4 tspn mixed spice
1/4 tspn ground cinnamon
2-3 tspns grapeseed or liquid coconut oil (optional)
Preheat oven to 170C.  Place baking paper over flat baking sheet and scatter over walnuts in a flat layer.  Toast walnuts for 7-10 minutes, or until fragrant but not browned.  Set aside to cool.
Place walnuts into a food processor and process on low speed briefly then on high speed for a 5-10 minutes until the mixture comes together smoothly and turns into a paste (the longer you blend, the creamier it will become), turning off the processor regularly to scrape down the sides of the processor bowl with a spatula and to check your preferred consistency.  Add the remainder of the ingredients and continue to process until combined.  If using oil, lastly add gradually through the top of the processor and continue blending nut butter until combined.
Will keep for a week in an air tight container at room temperature.
Makes: around 1 1/3 cups
Adapted from: walnuts.org