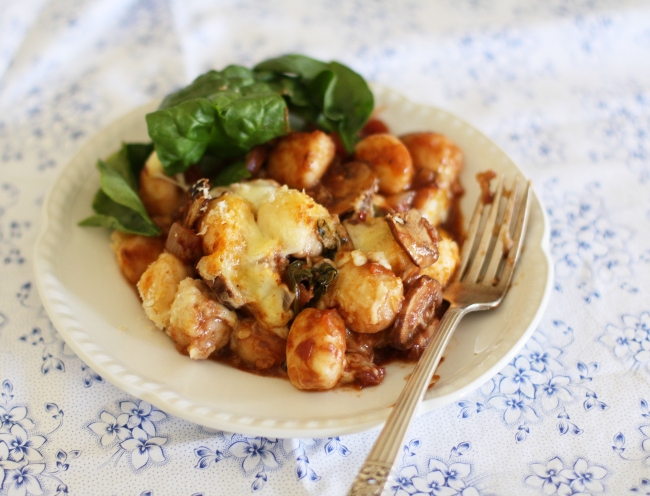 I love gnocchi but I never know what to do with it so I made a bit of a bake a while back.  The comfortingly soft, pillowy little dumplings, gooey cheese, rich tomato sauce and crunchy topping will be wonderful for those cosy winter nights set up in front of the TV with a glass of red wine (we had a sudden onset of winter yesterday and it's awesome to have a change of season finally .. longest summer ever here in Australia).
Naturally you could make your own gnocchi however I just used the ones from the supermarket fridge cabinet (although home-made gnocchi is one of those things that's on my to-do list one day).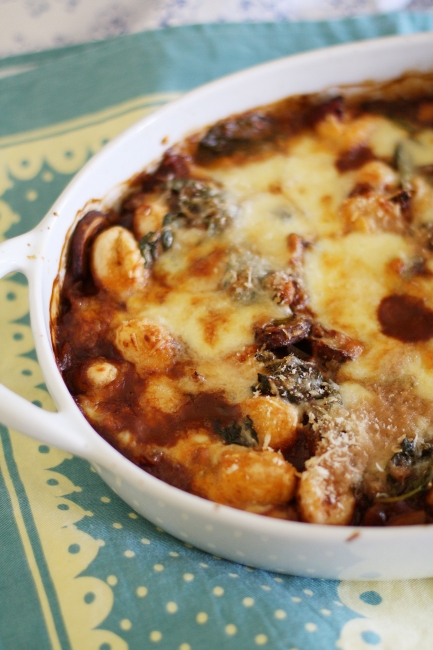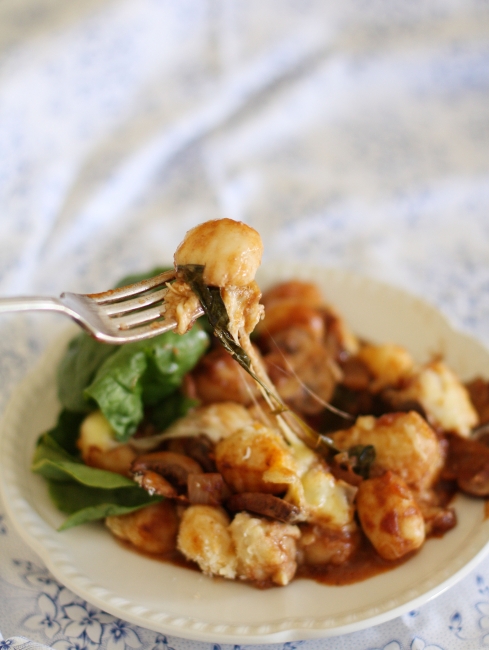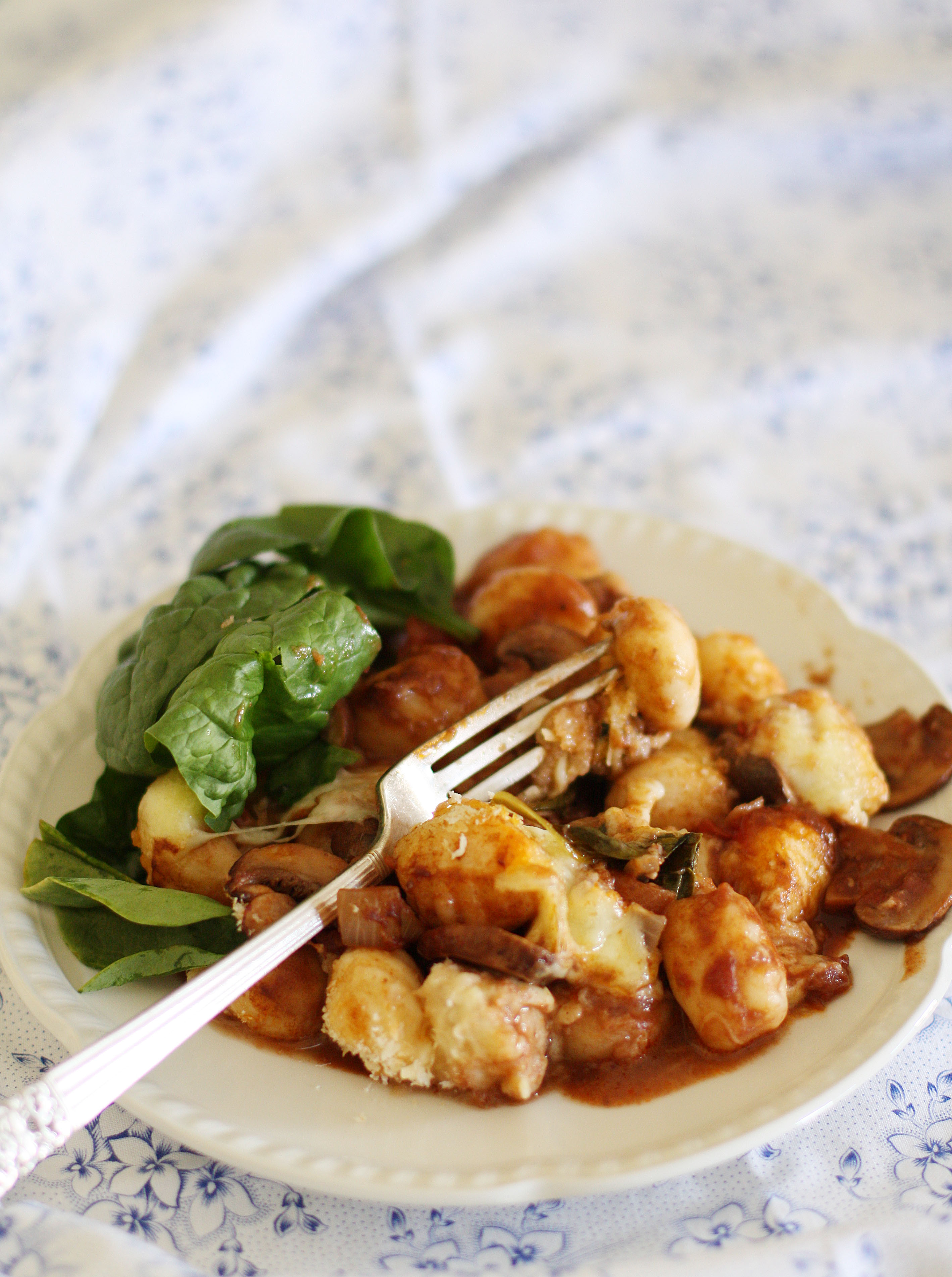 Recipe for gnocchi bake:
1 x 20ml tblspn grapeseed or macadamia nut oil
1 large brown onion, diced
2 garlic cloves, crushed
Small pinch chilli flakes
Freshly ground sea salt and black pepper
200g Swiss brown mushrooms, sliced medium thickness
20mls balsamic vinegar added to 30mls of water
400g tin crushed or diced tomatoes
100g baby spinach leaves
Handful basil leaves, chopped
50g walnuts, chopped well
500g pack gnocchi
220g mozzarella or cherry bocconcini
40g Parmesan, finely grated
Handful Panko breadcrumbs
100g extra baby spinach
Preheat oven to 180C.  Set aside a large baking dish.
In a large, heavy based saucepan, sauté onion, garlic and chilli in oil over lowish heat with lid on, stirring regularly.  Add balsamic vinegar/water mixture and turn up heat to high, simmering for a  minute or so then add mushrooms and toss through.  Add tin of tomatoes, season well and simmer for 10 minutes or so.  Take off heat and add spinach, basil and walnuts and stir through.  Set aside.
Meanwhile, bring a large saucepan of water to the boil, add a pinch of sea salt then add the gnocchi and cook following the directions.  Drain.
Add the gnocchi to the saucepan with the tomato sauce/mushroom mixture and stir gently to combine.  Pour into baking dish and sprinkle over cheeses and breadcrumbs (if using cherry bocconcini, tear into smallish pieces and sprinkle over).  Bake uncovered for 20-25 minutes, or until top is golden brown and bubbling.
Sit for 5 minutes or so, then serve on top of extra baby spinach.
Serves: 4
Adapted from: Bill's Italian Food