Summer to me is smoothie weather and since I posted a lovely green one recently, I thought I'd post this one before the weather gets too cool to really get into them.  I love this thick and creamy smoothie full of fresh flavour and good things which I whipped up a while back on a hot and sunny day.
There's no doubt the colour of smoothies is important eh?  The pretty pink ones are so lovely to drink.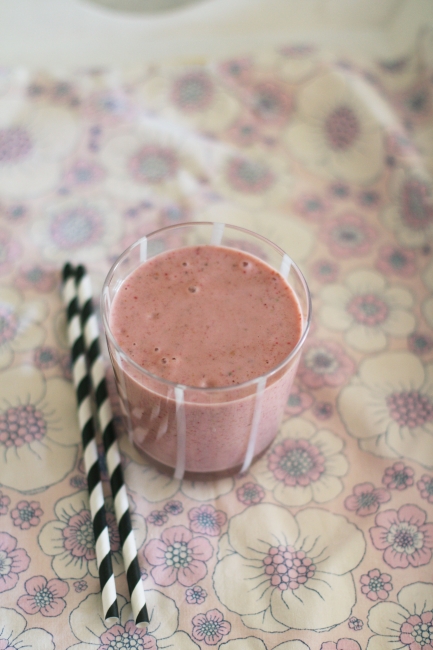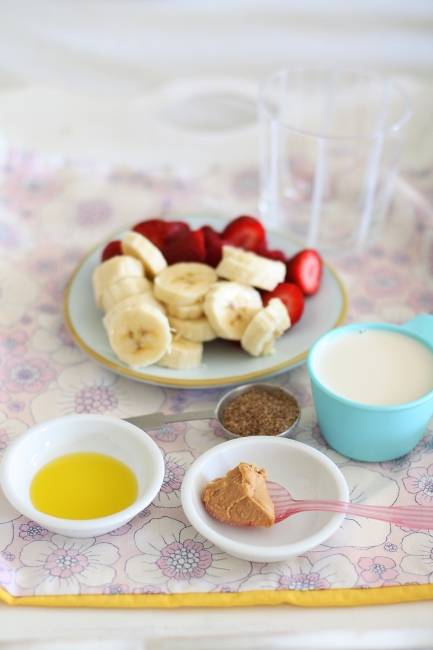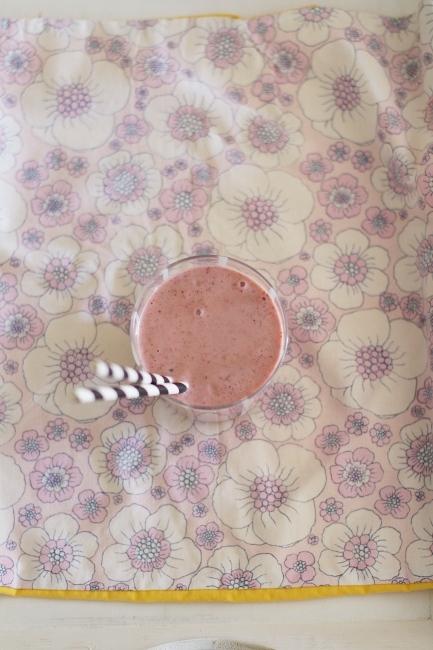 Smashed berry and banana smoothie:
120g strawberries and raspberries
1 small banana, sliced
1 x 15ml tblspn peanut butter
1 x 15ml tblspn ground flax or chia seeds
1 x 15ml tblspn flaxseed oil
1/2 cup non dairy milk (oat, soy, almond)
1 tspn agave or honey
Blend all ingredients until smooth and creamy.
Serves: 1