Watercolour effect (Maverick & FotoSketcher)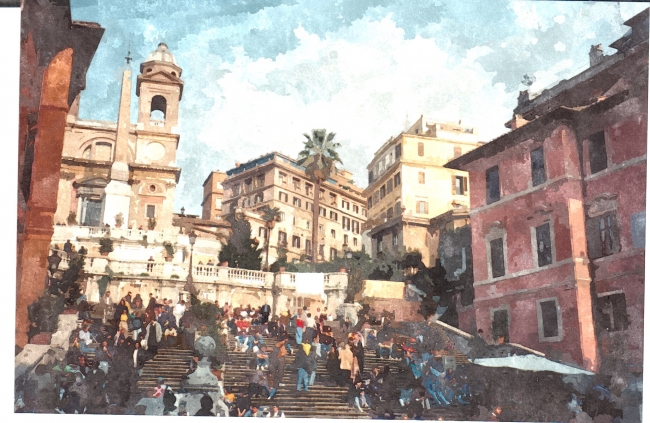 I've been suffering from app envy lately.
Let me just say, I have no desire to own an iPhone (or any kind of smart phone) ever, and love to make my own simple filters in Photoshop although ….. I do occasionally get jealous of some of the filters smart phone folks get to use.  I spotted the watercolour effect recently which I immediately loved, so Ant found two great online tutorials and filters for me (see the links below) which I had fun using today; the results are so pretty, you get to be far more creative than if you just used an app and also support those nice people who offer cool things for free online.
Maverick has a tutorial and filter for Photoshop users
FotoSketcher is an application you download to your computer, can have an icon on your desktop and there are heaps of styles and editing choices (drawing, watercolour, oil painting just for starters)
So here are some of my photos dressed up as watercolour paintings (not to detract from genuinely talented artists who paint proper paintings either, it's just a bit of fun):