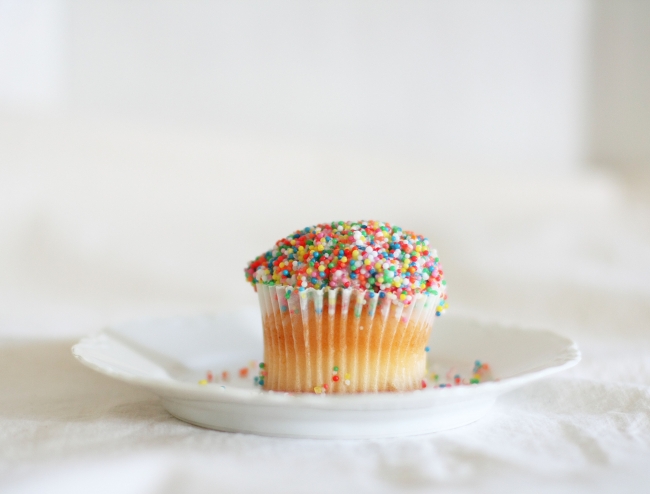 My gran used to have milk delivered, in glass bottles left at the back door early in the morning (I'm not a hundred years old truly, this was back in the 90s).  Anyway, I loved collecting them for her and used to wave to the milk lady as she drove off in her little van, it was sort of a ritual I enjoyed.
So this tradition has been restarted in the form of company, Aussie Farmers Direct, who not only offer regular milk deliveries, but also great quality fruit and vegies (including organic), eggs, juice, meat, sustainable seafood, gourmet meals and .. baked goods!  These guys sell delicious cupcakes, muffins, bread and bikkies; my favourite treat being the fairy cakes pictured.
The process for standing milk deliveries is this; one night a week I leave one of their little blue cold bags outside our door and sometime early in the morning, our milk is magically delivered for us to pick up for the week.  If you like, you can stick an icepack in the night before, but I don't usually do that.  You can always change your order by midday the day before and if you go on holidays, you let them know by the website.
This isn't a sponsored post or anything; I just really like this company and thought I'd give them a shout out.