I saw Nigella making these the other day on her Forever Summer series and thought how lovely and fresh they looked, I also loved the idea of the classic julep flavours of mint and bourbon for plump, sweet summer peaches.
The fragrance of this syrup while cooling was so beautifully fragrant!  It tasted wonderful, sweet, orange and vanilla scented and I think has a few possibilities; poured over ice cream or yoghurt for breakfast perhaps (although drinking bourbon at breakfast!  Maybe not).  Don't worry, you can't really taste a strong flavour of bourbon (it looks like a lot written down).  I'm not that keen on alcohol based desserts but I find a subtle flavour can be worthwhile in a sauce.
Anyway, this sort of special dessert of poached peaches in gorgeous syrup on a summer day was really enjoyable, although it did give me a hankering for a proper mint julep.  I must try one of those.  Oh wait …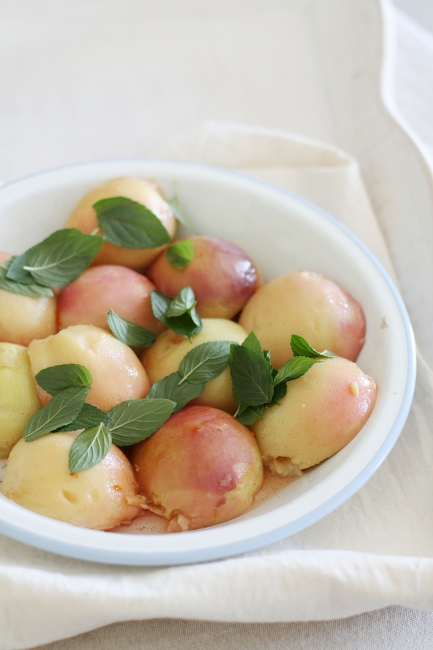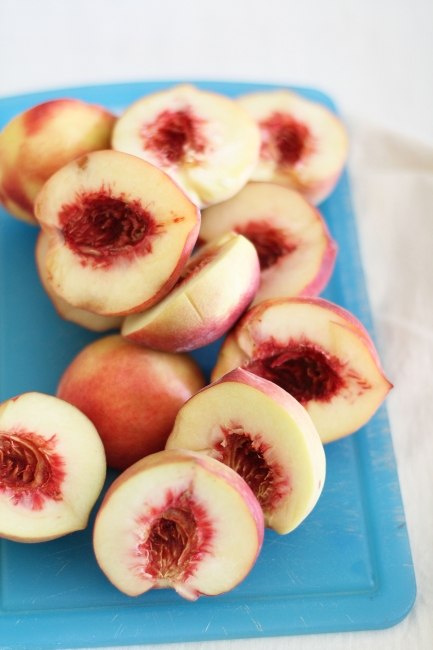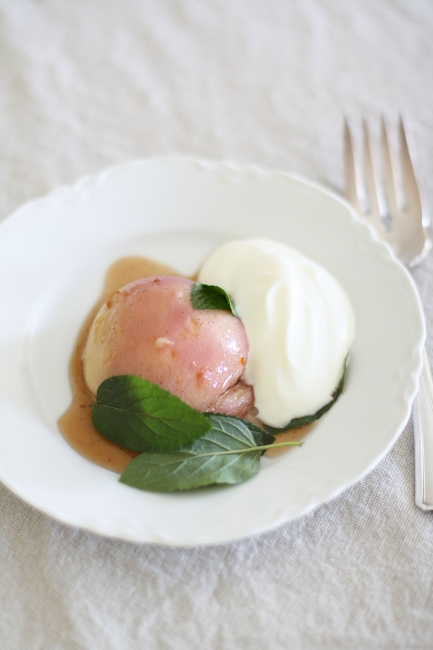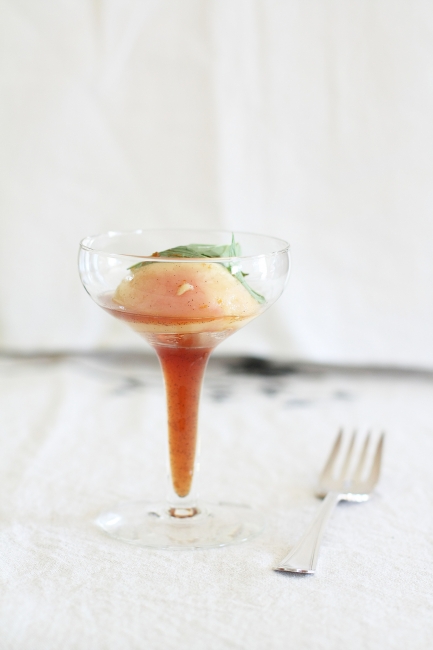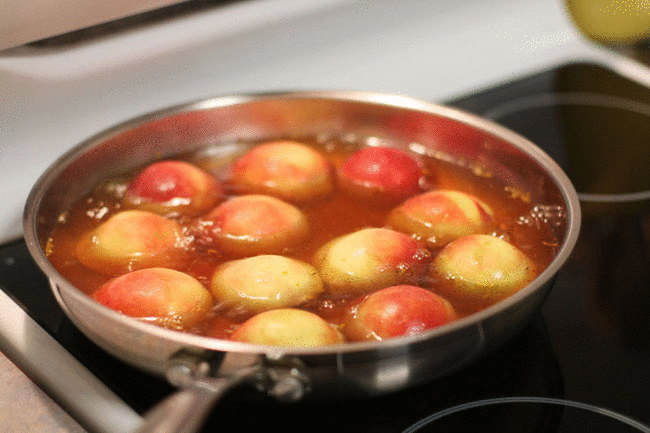 I did.
Add 30mls of bourbon to a glass with lots of ice, mint leaves muddled a bit, some of the syrup, soda water and icing sugar to taste – you don't want it to taste too sweet but just enough to take the edge off.
(decanter was my Christmas gift to Ant – pretty sweet eh?)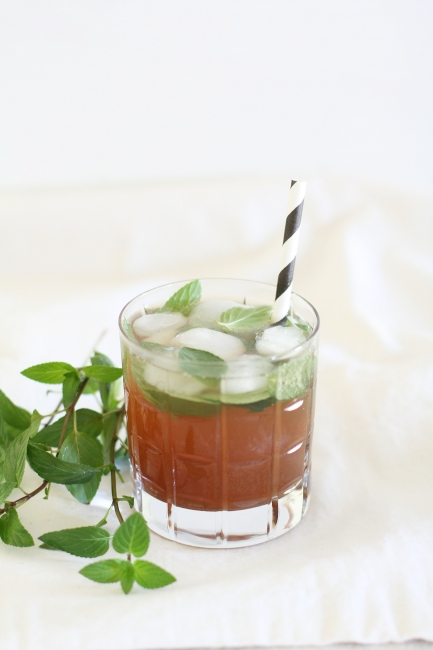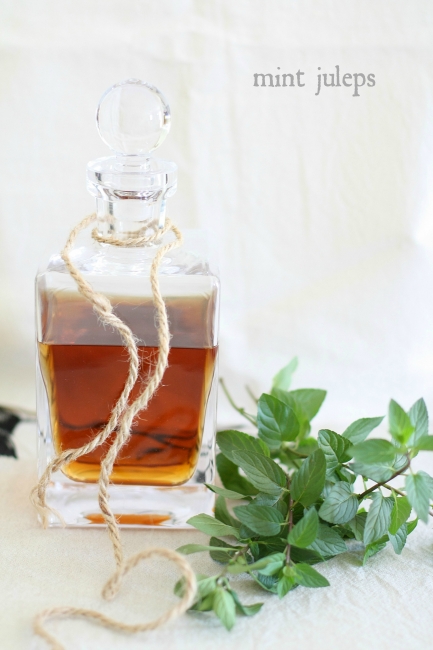 Recipe for Nigella's mint julep peaches:
600mls water
1/4 cup brown rice syrup (you could alternately use sugar)
220mls bourbon
1 tspn orange zest
6 white peaches, rinsed and halved, stones removed
2 tspns vanilla bean paste
A handful fresh mint
Fresh cream or Greek yoghurt to serve (optional)
Place water, brown rice syrup, 150mls of bourbon and orange zest into a large, heavy based frypan over high heat and bring to the boil, bubbling for around 5 minutes, uncovered.  Reduce heat to medium to a simmering level.
Meanwhile, place peaches, sliced half face down into the frypan, simmering for 2 minutes then turn them over for a few minutes.  Test peaches with a skewer to test tenderness then use tongs to remove them onto a plate sliced side down (you don't want them too soft).  Pour peach juice from the plate into the simmering syrup mixture.  Add the remainder of the bourbon to the syrup with the vanilla bean paste, turn the heat up to medium/high and simmer quite rapidly uncovered, until the mixture has reduced by about half and is syrupy.
Set the syrup aside to cool down at room temperature for 15 minutes or so (the syrup will become a bit thicker on standing).
Peel the skins of each peach half once the syrup has cooled.
Place 3 peach halves on each plate, drizzle over syrup, scatter over some mint leaves and serve with cream.
Serves: 4
Adapted from: Nigella
Mint julep adapted from: Drinks Mixer