I'm really fond of this tasty salad with only a few ingredients.  Simple, fresh and seasonal, with a lot of lemon, just how I like it.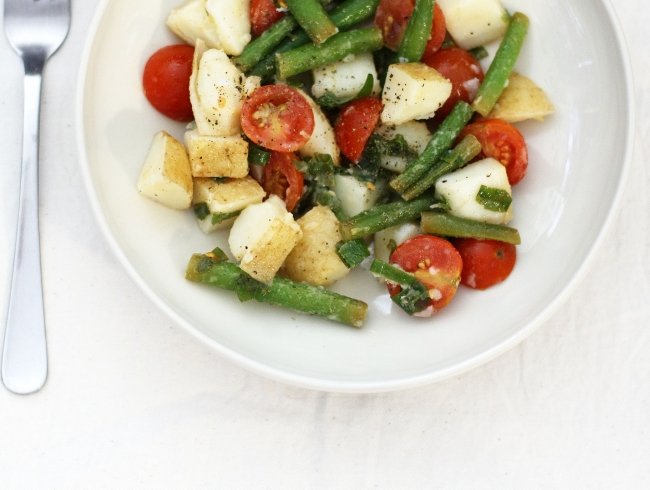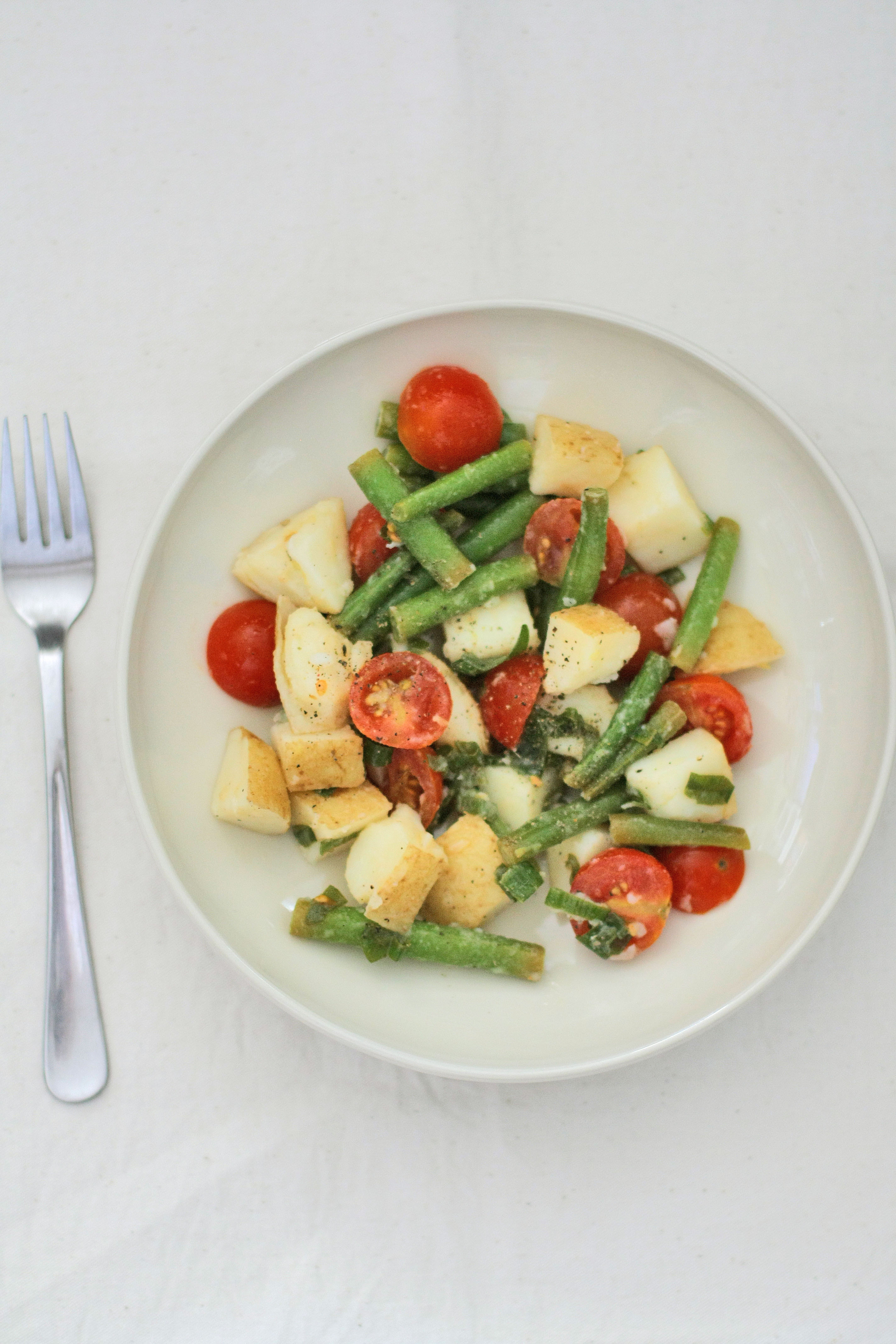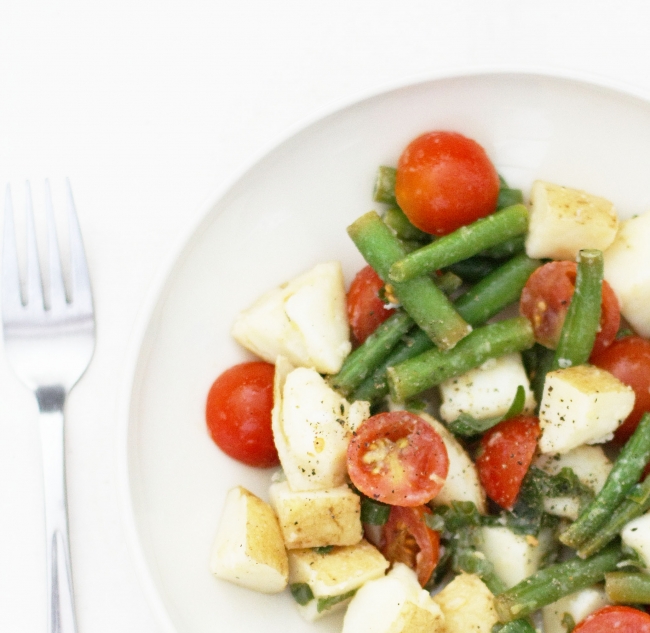 Recipe for potato, bean and tomato salad:
500g organic potatoes, skin left on and diced
300g green beans, topped, tailed and halved
250g cherry tomatoes, halved
30mls lemon juice
1 tspn lemon zest
60mls macadamia nut oil
A few spring (green) onions, sliced
Freshly ground sea salt and black pepper
Boil potatoes until tender, for around 15 minutes.  Drain and allow to cool a bit.  Steam green beans for a couple of minutes, then immediately run cold water over them to stop them cooking.
Add vegetables to a large bowl then add the rest of the ingredients, tossing gently.
Serves: 3