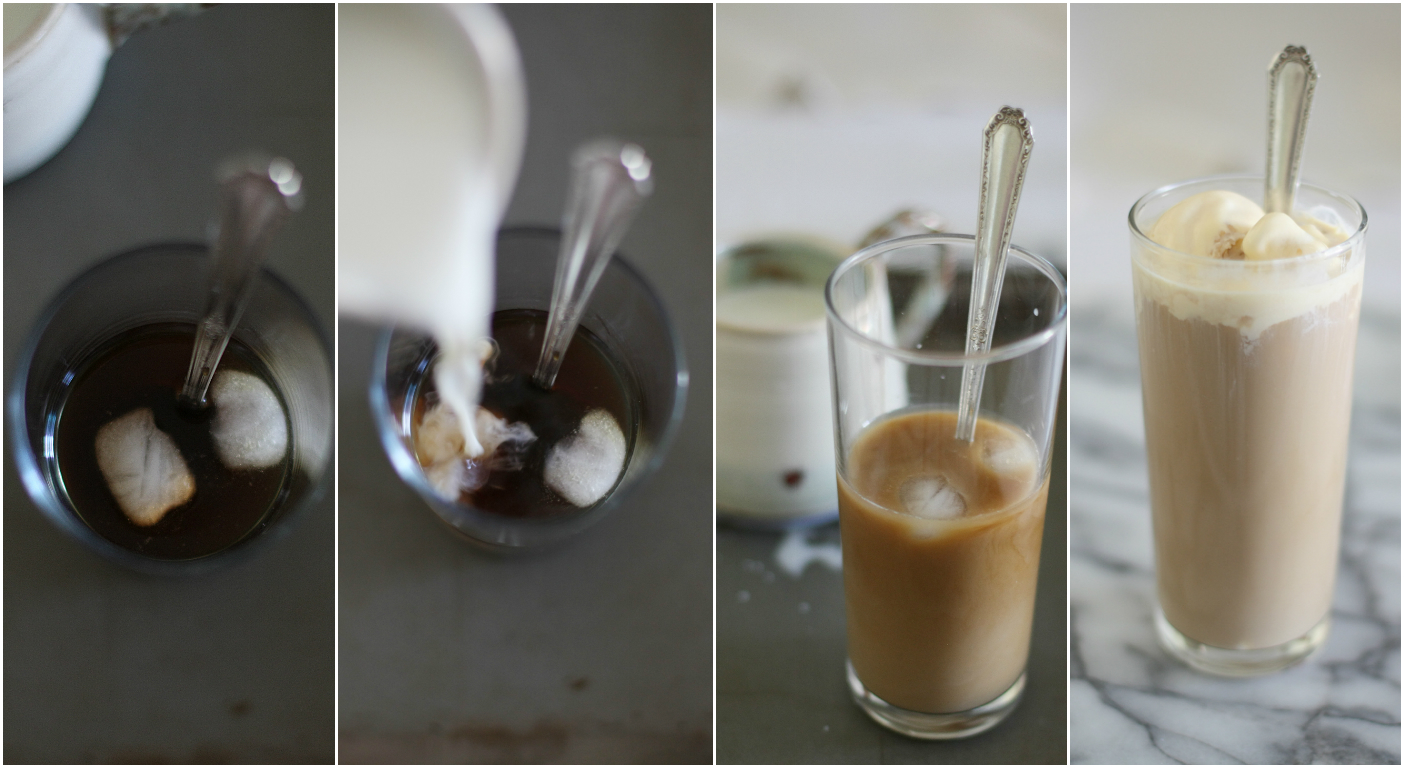 In summer I don't drink as much coffee and tea as I do in colder weather and I sort of miss my daily caffeine shot and curling up in my tracky pants on a cold day with a hot cuppa.  But the awesome thing about summer is iced coffee!  I love the creamy, sweet taste of coffee when it's iced and it's so easy to make, just requiring lots of chillin' in the fridge.  If you wanted to be really fancy, you could add a splash of flavoured syrup like vanilla or caramel after brewing, but me, I like mine old school.
I also feel iced coffee needs full fat milk and ice cream to make it extra creamy however, this is so easy to make low fat if that's your preference.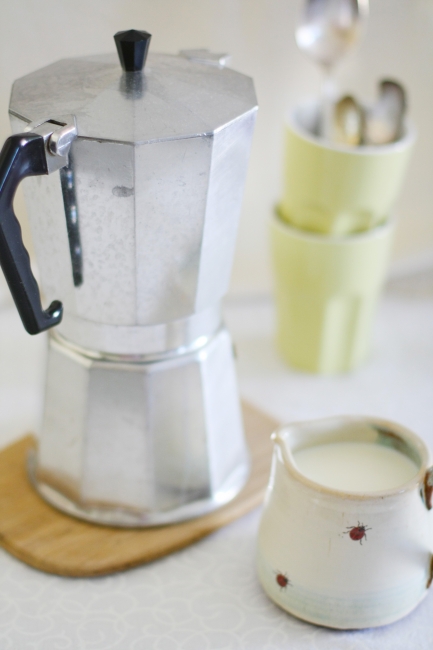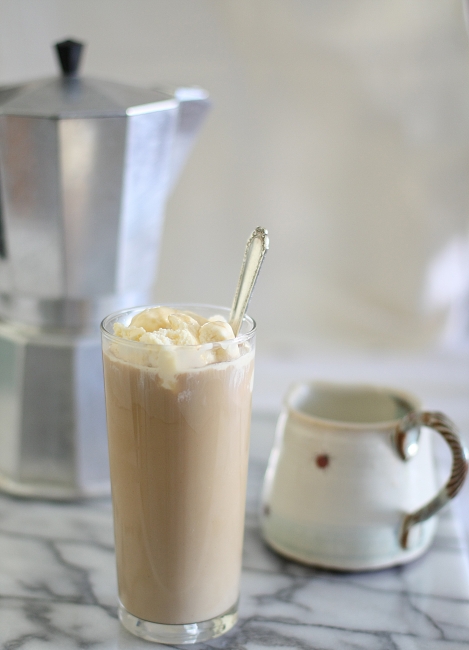 Recipe for iced coffee:
Espresso coffee
Raw sugar
Full fat milk, chilled
Full fat vanilla ice cream
Make coffee as you usually do although strong coffee is always better as it becomes diluted by the milk and ice cream  (I love my Italian coffee pot so used that and added an extra teaspoon of espresso and less water).  Pour coffee into a heatproof jug and add sugar to taste, stirring well.  Allow to cool at room temperature for ten minutes then chill in the fridge until coldy cold cold.
Once ready to use, add coffee and milk to glasses then top with ice cream.