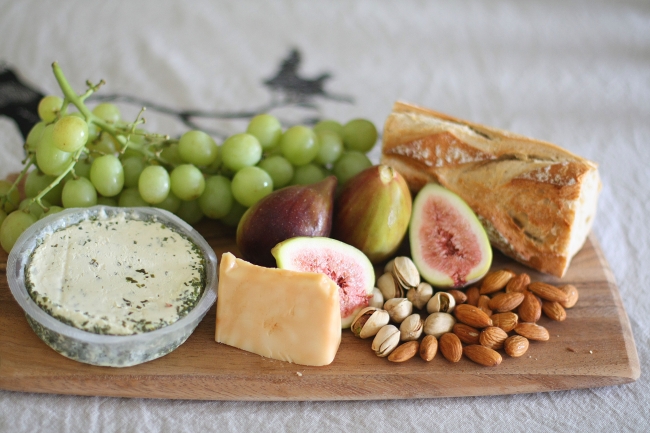 How about a lovely cheese platter to share on Valentines Day?  Either with your honey, your mates or your family, I mean there's no rule we have to have sweets right?
So I made a cheese plate recently, something I haven't done for years.  It was wonderful and to be honest, I'd be happy eating this for dinner a couple of nights a week.  And as most of us would agree, a cheese plate is almost always served with wine but we're on the wagon for a couple of months so had sparkling apple juice instead.  And depending on whether you're serving your cheese board in summer or winter, use white or red wine accordingly – most of us know how wonderful red wine is with cheese.
Other than that, I can't tell you much more about wine pairing because I'm really terrible at choosing wine although I do like drinking it!
Also, because it's fig season, I used luscious, fresh figs which are beautiful with cheese.  If not fig season though, then find some really good (there are awful ones) dried figs, they're delicious also, but in a different, much sweeter way.  You could also try olives and/or feta cheese for an extra salty flavour, some prosciutto or a decent relish to top your cheese with.  I think regarding crackers, it's really great to find something a bit different, we found some orange zest flavoured, large flaky crackers in the international isle of our local supermarket which were really interesting and a bit more adventurous than Jatz.
So apart from Valentines Day, a cheese and fruit platter is a nice idea for guests, as a Friday night dinner with drinks or even if you don't feel like cooking on a warm night.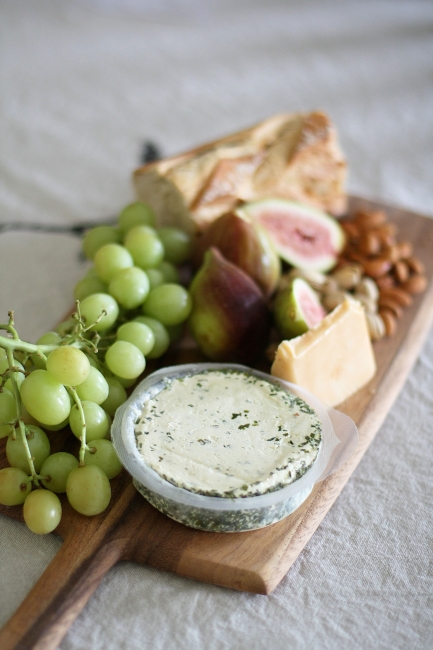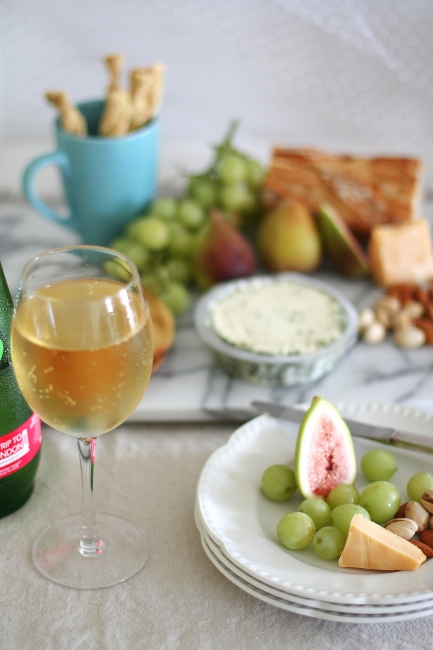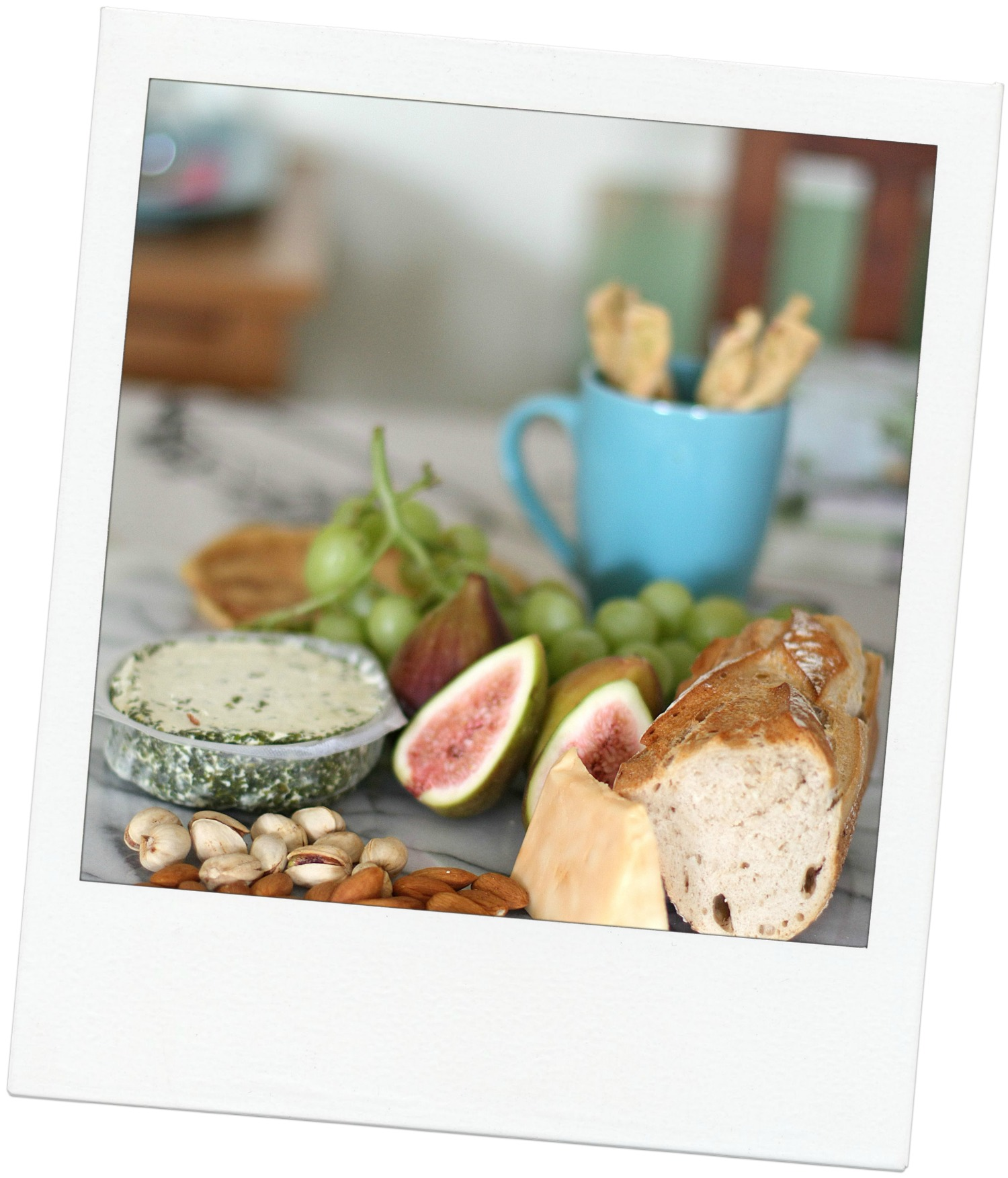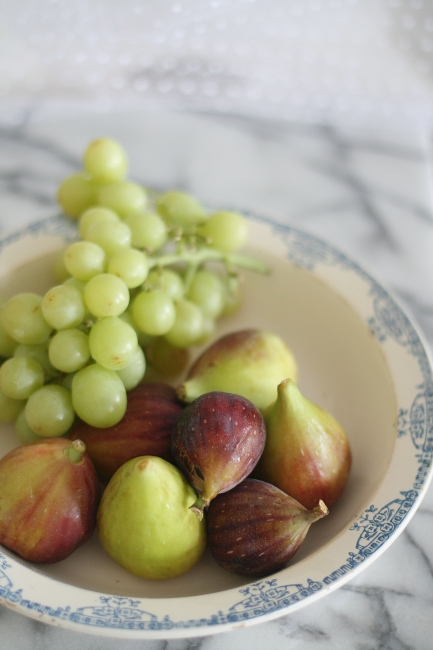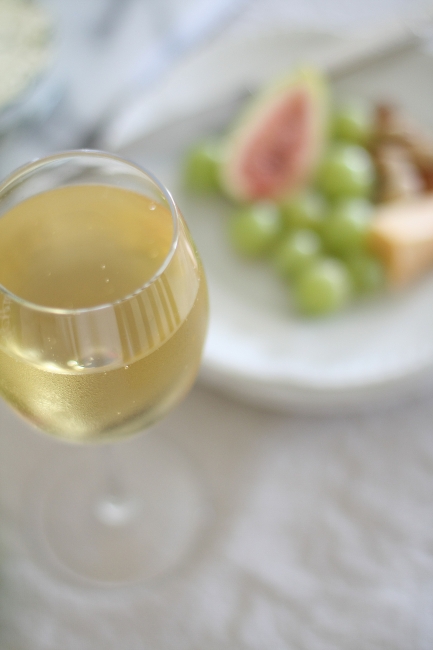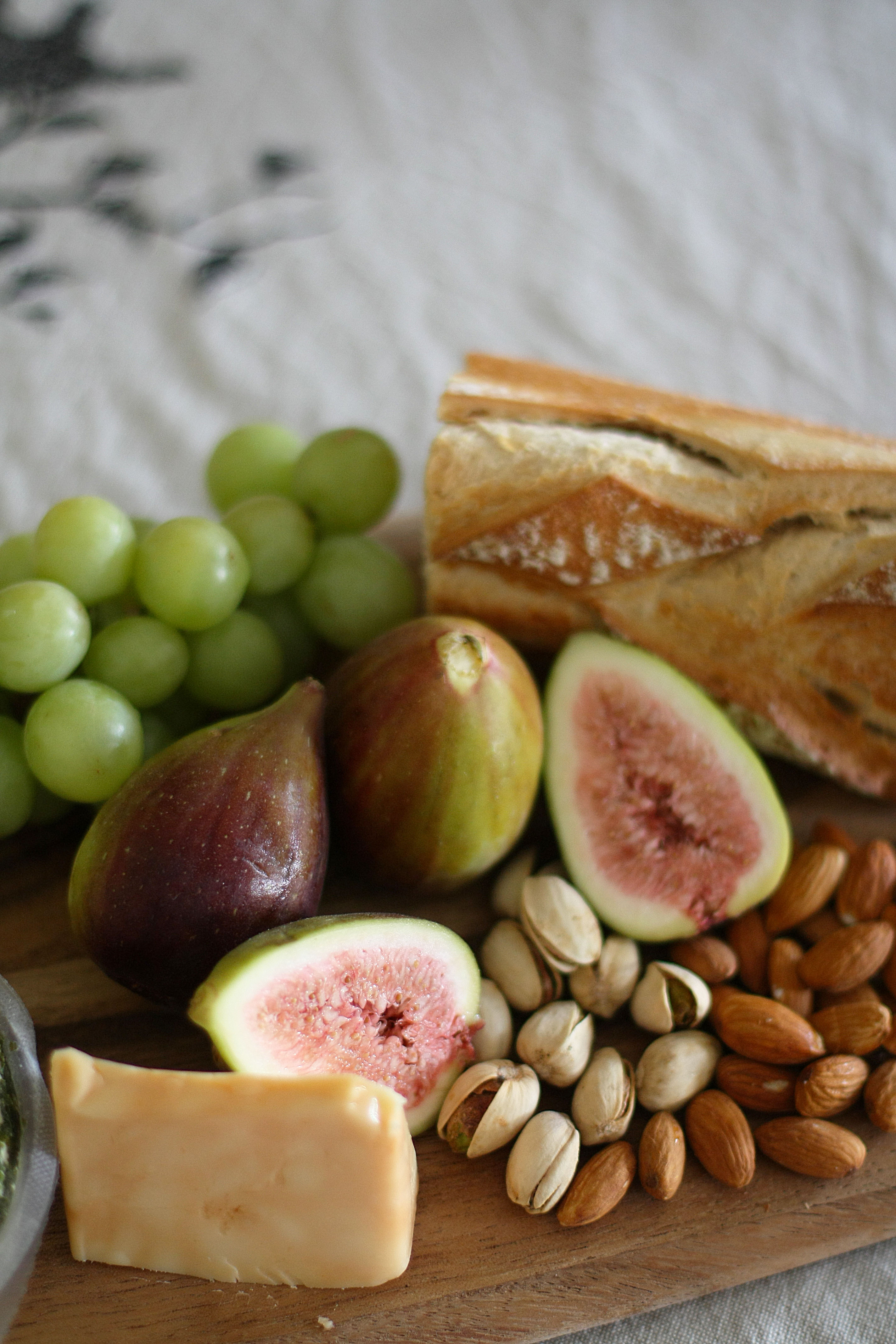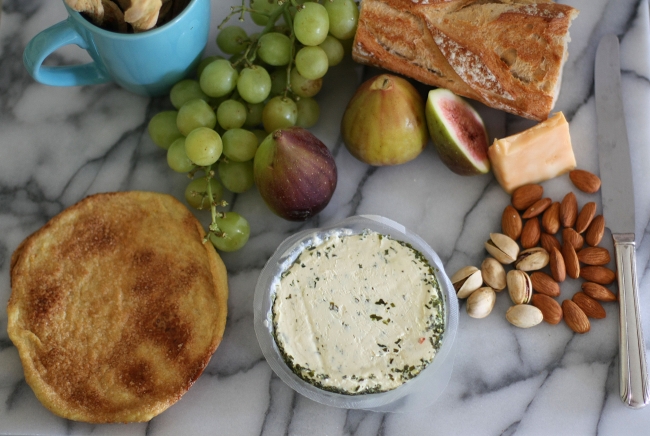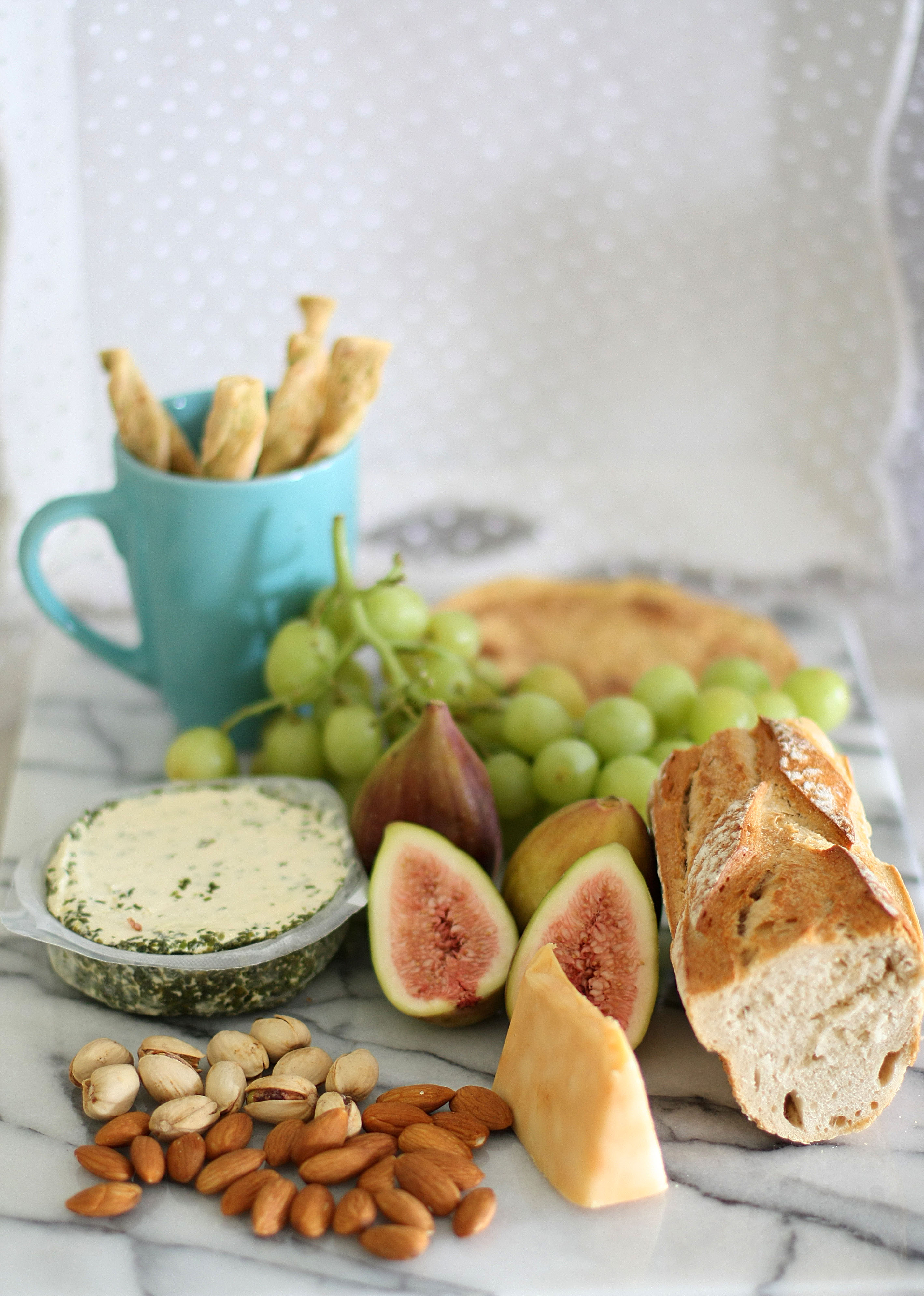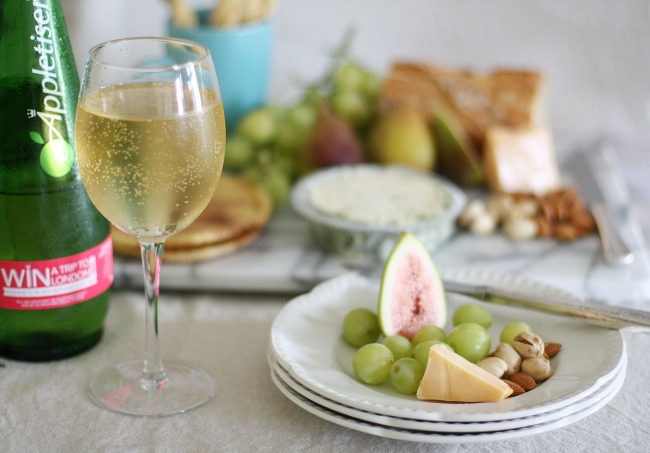 Cheese board ideas:
Smoked cheddar cheese or other hard cheese
Herbed cream cheese or other creamy, soft cheese
Feta cheese
Grapes and figs (either fresh or dried) or other seasonal fruit such as pears
Raw whole almonds
Salted pistachios in the shell
Cheese twists
French baguette
An interesting sort of cracker
Olives
Prosciutto
A good fruit relish
Wine or sparkling cider