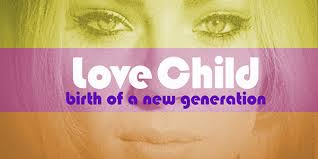 I spotted the promo for this channel 9 series starring lovely Jessica Marais a few nights ago and immediately thought, oh I want to see this!  I know, I know, it's another 60s historical drama, a genre I unashamedly love  (and bears maybe a passing resemblance to recent UK series Breathless) but also …. it's Aussie, set in the Cross and sounds awesome.
Stoked also that Puberty Blues season 2 starts soon with the girls' late 1970s Cronulla Beach shenanigans.
I also want to see The Broken Shore, an ABC telemovie adaption of the novel by Peter Temple, starring Claudia Karvan, involving police corruption and crime in a small town.
And the intriguing Channel 10 mystery series, Secrets & Lies starring Martin Henderson who plays a suspect in a murder case, is also out this year.  Apparently a US network has picked it up with Martin in the lead.
Aussie TV rules this year!  Good to see eh?
Image from TV series: Love Child, Australia, 2014, Channel 9