I love marinara sauce and I make it regularly for freezing but sometimes, to be perfectly honest, all I want is these ingredients: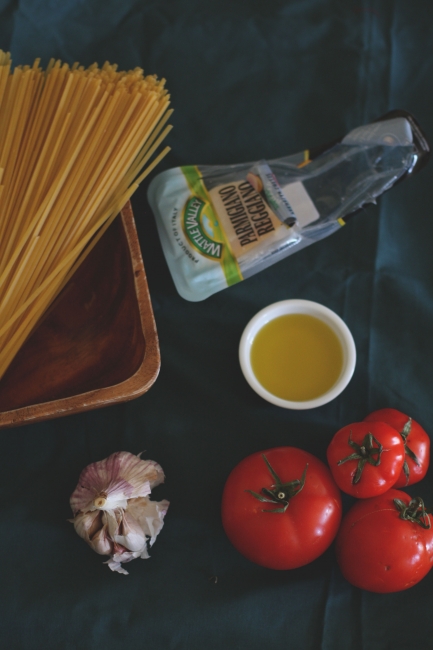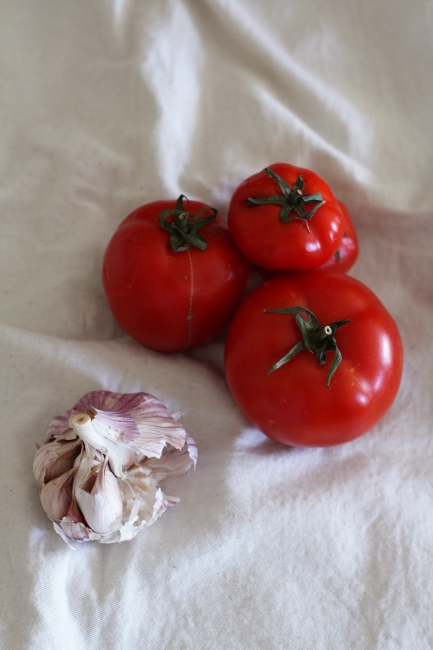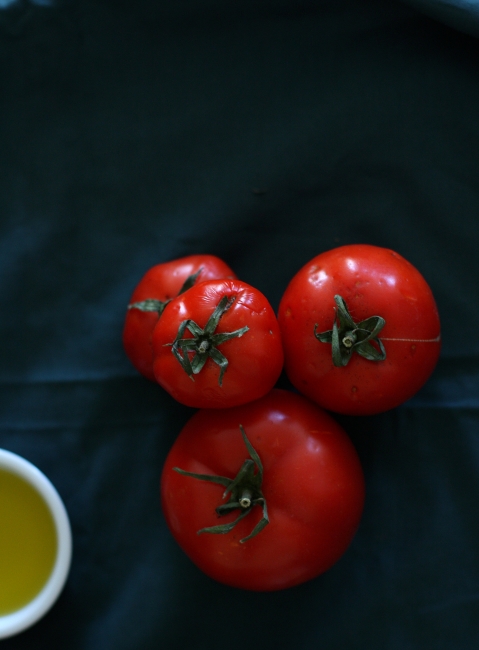 Start cooking your pasta in boiling, salted water (I always cook too much, every time) and then thinly slice garlic and throw into a decent splash of extra virgin olive oil in a saucepan on low heat, just sizzling very gently for a few minutes, stirring (don't burn it); dice some tomatoes and stir them into the oil; simmer on medium with the lid on for a few minutes until the tomatoes break down then simmer uncovered until the sauce has reduced, seasoning and stirring a bit.  Stir sauce through cooked pasta on low heat then serve with black pepper and heaps of shaved parmesan.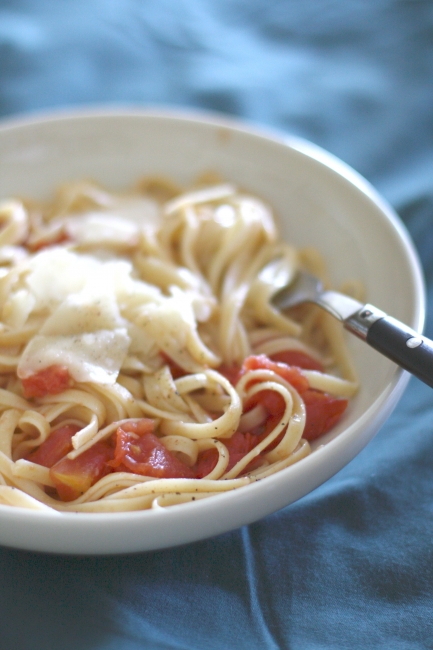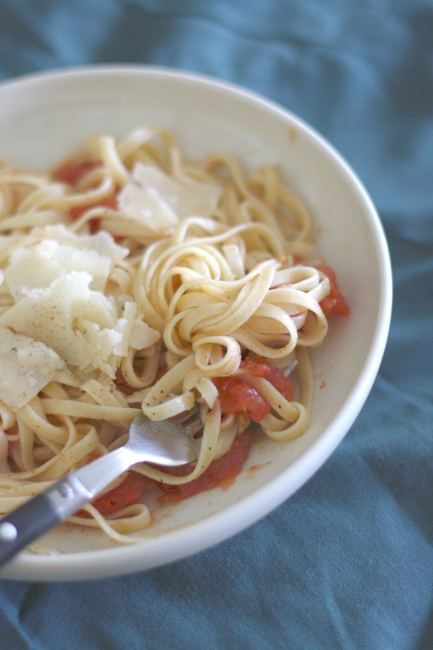 All you can taste is fresh summer tomatoes, subtle garlic and sharp cheese with a hint of cracked black pepper.  And only 12 minutes.