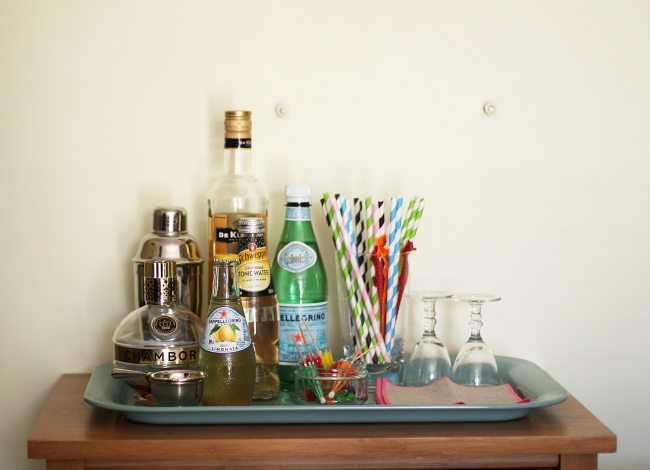 I know they're super hip right now, something I sort of pride myself on not being but .. I've always wanted a drinks trolley.  They're so 70s awesome and well, handy if you think about it.  Australia is a very hard place to come by these pieces though (not sure why since most of us like a drink or two), and if you do find one, they come under the category of vintage so you have to part with an illogical amount of cash for what's really a frivolous bit of furniture!
So I ended up buying a kitchen trolley from Freedom which Ant put together with a minimum of swearing (remember this story?  I had to laugh, I mean who can't relate to that).  We left the wheels off because I didn't really want those and I had the idea of painting it a rustic, off-white colour but … it's so humid at the moment, I can't face it so I might see how I feel later on.
We're not massive drinkers or anything these days (not that I was a huge drinker before, just you know, a bit of a party girl), so mine has teacups and things as well.  And now we just need some proper alcohol to put on it instead of the old schnapps and liqueur stuff left over from years ago which we never use.