Let me just say, I'm not a Maccas girl, in fact (!), I didn't have McDonald's until I was in my 20s, not because I was under a rock or anything, only while I was growing up it was banned in my house and it never occurred to me.  We lived out of town on a property and didn't have any takeaway places near us anyway, so I never got into it.
And although I'm not into corporate takeaway giants as a rule, I did become addicted to Oreo McFlurries around ten years ago when I went out with a guy who lived in Melbourne and stayed there for a while; being a long hot summer and kind of a difficult relationship, they were all I wanted to eat for some reason.  I haven't had one in years but saw an ad for them recently and thought I'd try whipping a couple up and apart from being super easy, you could make this recipe a bit lower fat if you wanted to.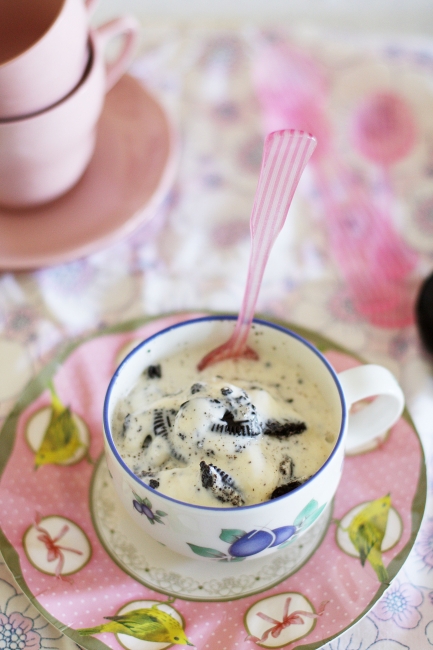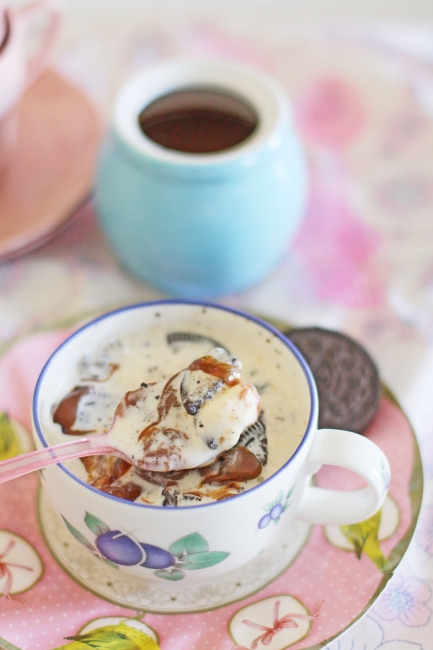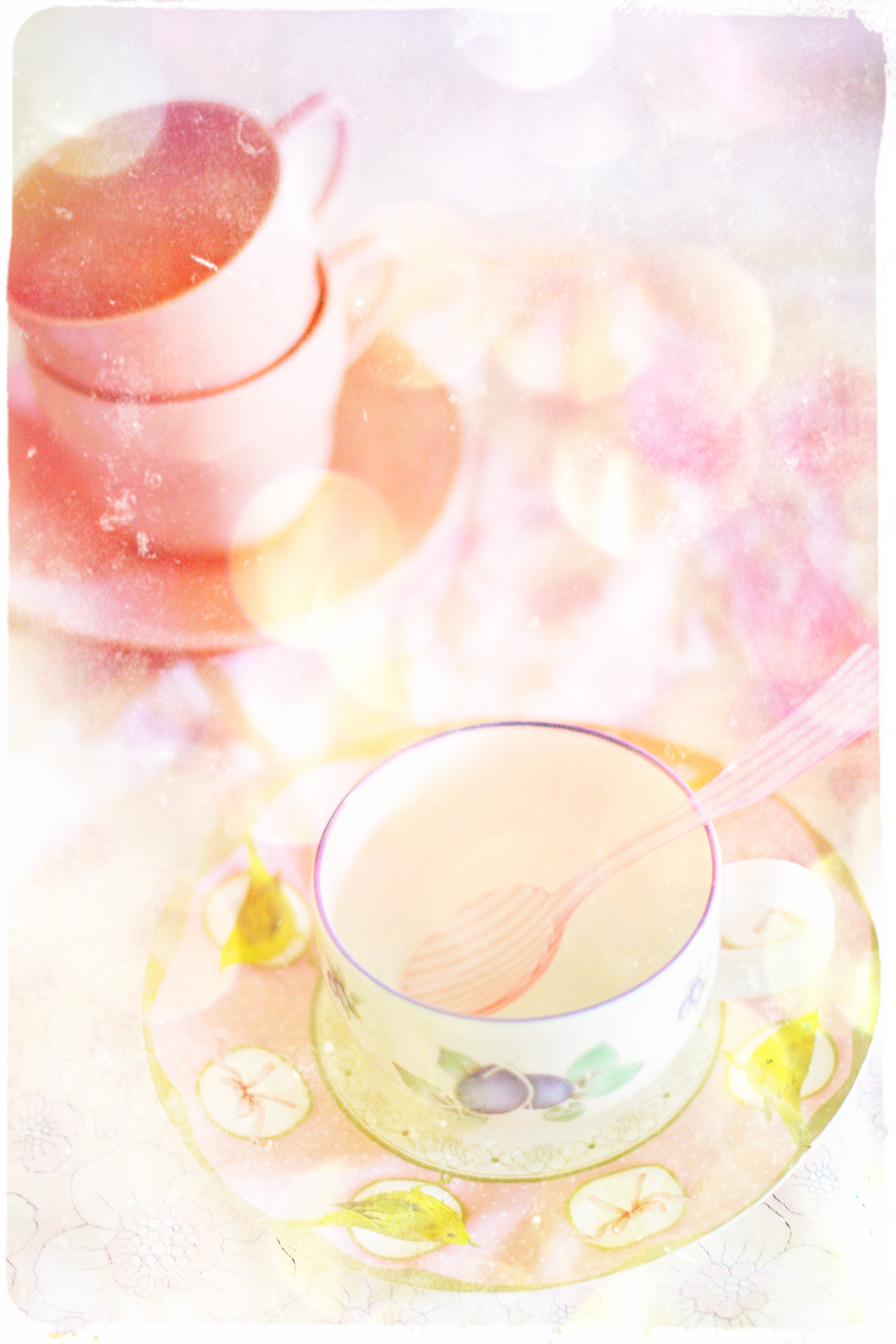 Recipe for Oreo Mcflurry with chocolate caramel syrup:
Chocolate caramel syrup:
120g milk chocolate with caramel filling (I used Caramello chocolate bar)
80mls single cream
2 tspns golden syrup
10g unsalted butter, chilled
5-6 decent scoops vanilla ice cream, slightly softened at room temperature for a few minutes
Milk
A handful of Oreo cookies, crumbled
Chocolate syrup:
Place first three ingredients into a heavy based pan and bring to medium heat then turn down to low and stir continuously until creamy and smooth.  Stir through butter until glossy.  Use right away.
Use a wooden spoon to beat the ice cream and a splash of milk until very thick pouring consistency (or whatever you prefer).  Fold through crushed Oreo cookies with a wooden spoon, drizzle over some chocolate syrup and enjoy.
Serves: 2