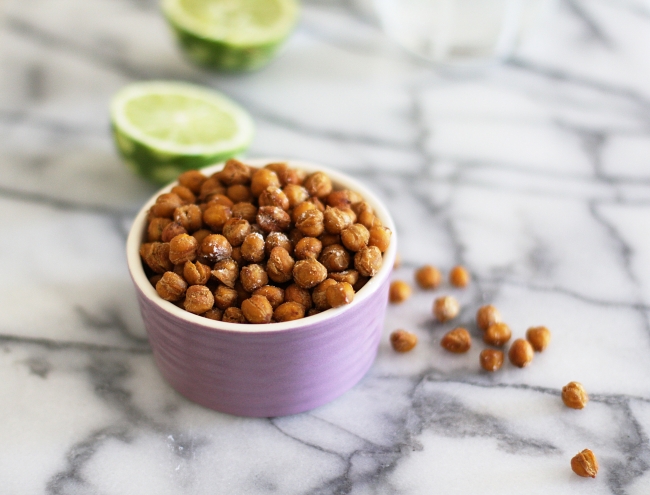 I've wanted to make these for ages!  I love chickpeas and I also love snacky things like chips and nuts to have with cocktails and thought these would be a healthier option.  These little morsels were nutty, spicy and crispy not too long out of the oven and I really enjoyed them.
So give them a go!  They're not at all difficult to make and well worth it for a delicious, guilt free snack.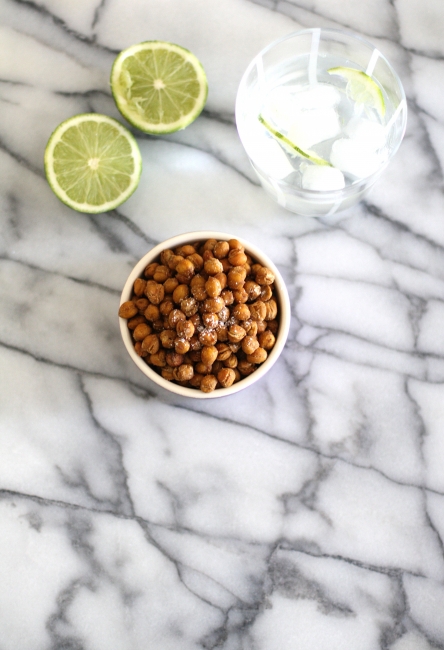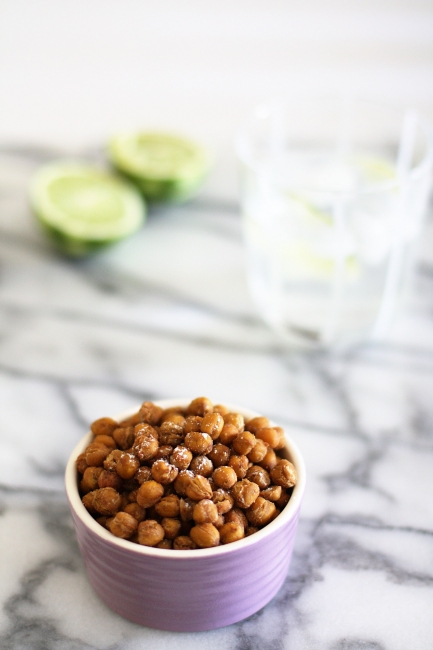 Recipe for spicy roasted chickpeas:
1 400g can chickpeas, drained and rinsed
20mls macadamia or grapeseed oil
Decent pinch chilli flakes
1 tspn lime zest
1/2 tspn ground cumin
1 tspn brown sugar
1/2 tspn ground ginger
Freshly ground sea salt and black pepper
Preheat oven to 200C.  Line a flat baking pan with baking paper.
Place chickpeas on a flat surface lined with paper towel.  Pat dry really well to make sure there's no moisture left.
Place the remainder of the ingredients into a large bowl and stir well to combine.  Add chickpeas and stir to coat well.  Place chickpeas in a single layer onto prepared baking pan.
Roast chickpeas for around 35-40 minutes, shaking at least once during the roasting time.  While still hot from the oven, sprinkle with extra sea salt.
Cool on tray for a few minutes then serve.
Serves: 2