I'm always trying to think of wonderful things to use in smoothies so searched a bit to see if grapes could be a thing and, inspired very much by Golubka, a lovely recipe and raw food blog, I thought I'd give it a go.
Grapes are an unusual ingredient for a smoothie but they somehow work, particularly if they're the gorgeous deep black ones.  Sweet and luscious all on their own, they barely need any sweetener and with just a few good ingredients, reminded me of a blueberry smoothie.  Also grapes are super healthy!  You're receiving a nice hit of antioxidants with this rustic breakfast drink as well as being heart healthy.
As grapes are very juicy fruit, the smoothie turned out more like a thick juice after processing, so I added some Greek style yoghurt to thicken it a bit at the end.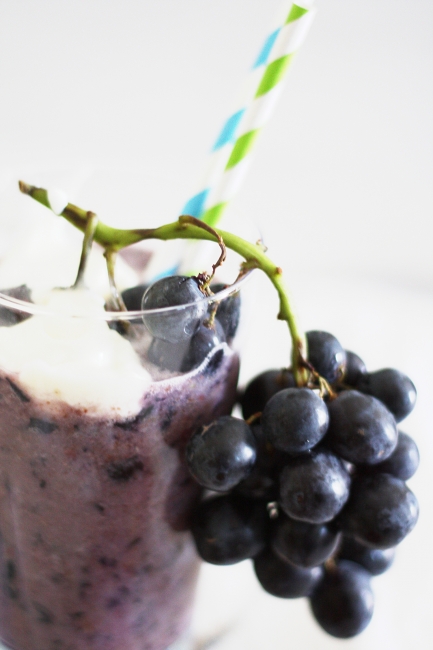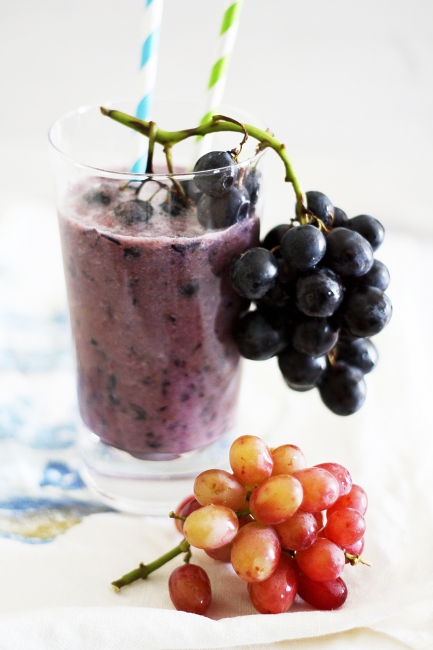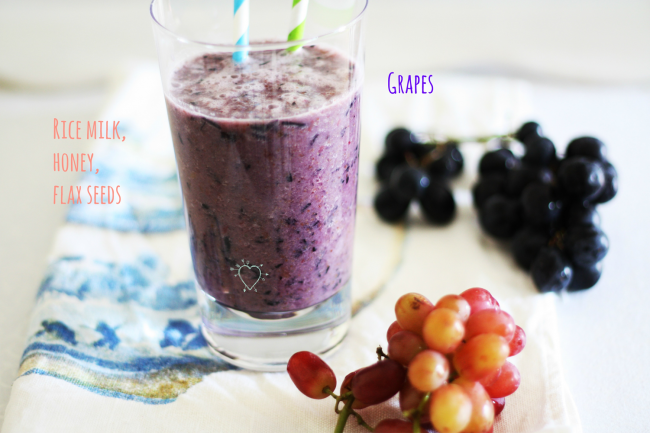 Recipe for grape and flax smoothie:
300g black seedless grapes
150g red seedless grapes
1 cup rice milk (or other non-dairy milk)
Honey or agave nectar to taste (I used around 2 tspns of honey)
2 (20ml) tblspns flax seeds, ground
Unsweetened Greek yoghurt
Ensure all ingredients are chilled before using.
Process first 5 ingredients  in a blender until smooth (or use stick blender).  Pour into two large glasses and stir through a couple of generous tablespoons of Greek yoghurt to thicken.
Serves: 2
Inspired by: Golubka