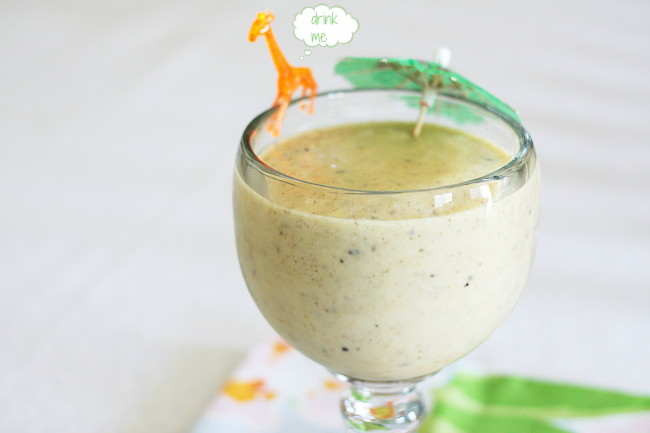 Before our warm weather completely fades away, I wanted to make a tropical smoothie with a bright flavour and thought pineapple might make things interesting.
I loved how creamy and naturally sweet this was!  It reminded me of Malibu and pineapple (but not in a bad way, more of a palm trees swaying, warm breezes, lying on the beach way).
And do you like my little giraffe?  A few years back I received a cocktail set as a gift with a lot of cute little umbrellas and figurines (very 70s, I love it) and thought a couple would be perfect for this smoothie.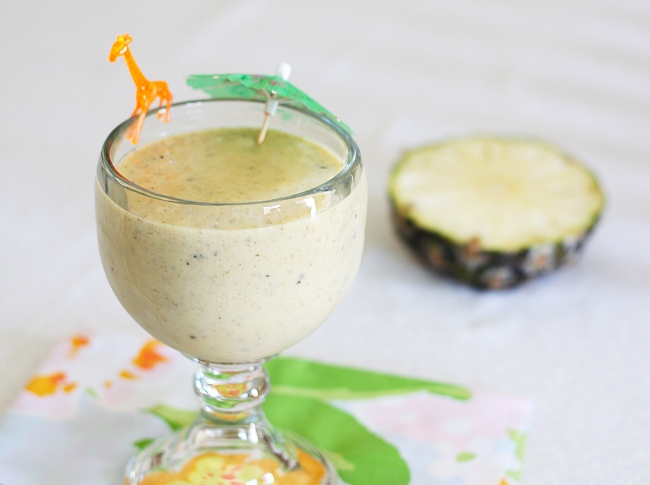 Recipe for tropical smoothie:
200g pineapple, diced
1 x 15ml tblspn ground black chia or flax seeds
100mls full fat coconut milk
40-60mls water
10mls agave nectar or honey (optional)
1 tspn desiccated coconut (optional)
Use blender to process ingredients until thick and creamy.
Pour into large glass and sprinkle over desiccated coconut to serve if you like.
Serves: 1 large