ahem.  That's Australia Day to our overseas friends.
So stop drinking and check out my cream scone recipe!  My grandmother used cream to make scones so I thought I'd give it a go.  I finally found the secret to scones … oh yes.  Thickened cream makes scones amazingly tender and fluffy and were the perfect thing to bake on this (much needed), rainy long weekend.
Served, obviously, with sweet whipped cream, good jam and a cuppa.  Have a lovely long weekend all and stay safe.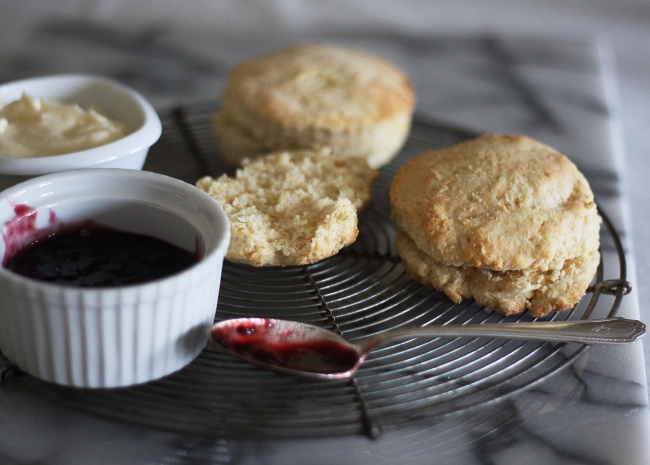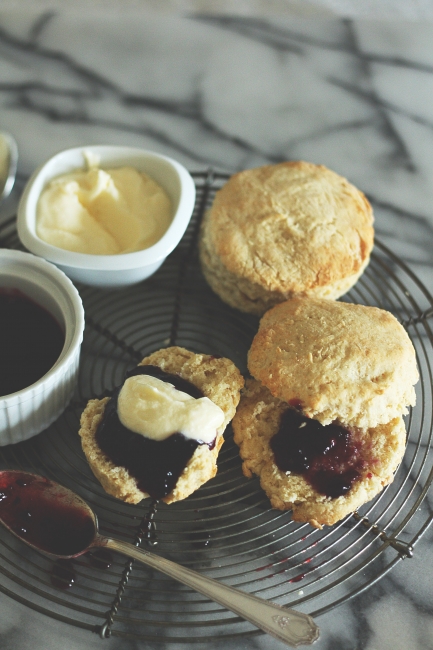 Recipe for scones:
2 cups self raising flour
1/4 tspn bicarb of soda
2 x 20ml tblspns raw caster sugar
1 cup cold thickened cream (35%) fat)
1 tspn vanilla extract
Milk
Icing sugar
Thickened cream, extra
Jam, to serve
Preheat oven to 190C.  Place baking paper onto a flat baking tray.
Sift flour, bicarb and raw sugar into a large glass bowl.  Stir cream and vanilla in a jug until combined then pour into dry ingredients.
Use a butter knife to fold mixture briefly until mixture starts to come together – add a splash of milk if needed then stir with knife just until dough comes together.  Turn out onto lightly floured surface and knead very lightly with your hands, bringing together and patting into a smooth circle, around 2-3cm high.
Use a cookie cutter to cut rounds and place on prepared tray.  Pat the leftover dough together and continue cutting out rounds.
Bake in oven for 15-20 minutes, or until light golden brown.  Place tea towel or paper towel over scones to stand for around 10 minutes.
Meanwhile, sift some icing sugar (to taste) into as much thickened cream as you need and use electric beaters to whip until thickened.
Serve scones with jam and thickened, sweet cream.
Serves: around 8 large scones