Overnight oats with dark chocolate, nuts and strawberries
I received a cute little jar of muesli from Roaming Cow when I wrote a product review a while back so decided to use them to make up some overnight oats and became instantly addicted.
You can pretty much add anything you like to this; chia or flax seeds, nuts, dried fruit or even pieces of chocolate or plain cookie pieces.  I love using yoghurt for the oats to soak in because they turn out so lovely, thick and creamy.  Ground seeds and nuts such as LSA or flax will require more liquid and if you find that the mixture is a bit too thick in the morning, just stir in some more milk.  Oh and it's much nicer, as in it doesn't have that super cold texture, if you let it sit at room temperature for 15 minutes or so before serving it.
This is the perfect way to enjoy your oats in summer!  So easy and versatile (I also use different sorts of berries, depending on what's around and good) and you don't have to stand over a hot stove in the mornings making porridge.  This lasts a good couple of days and seems to taste even better on the 2nd day.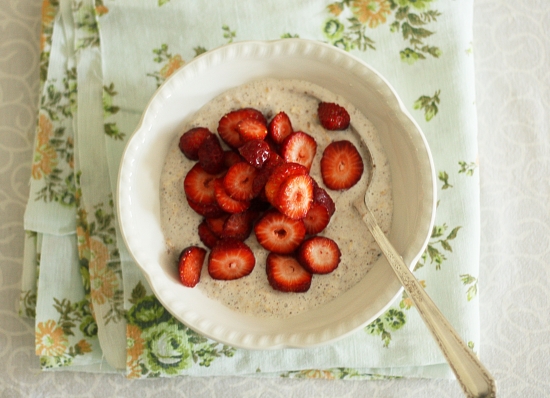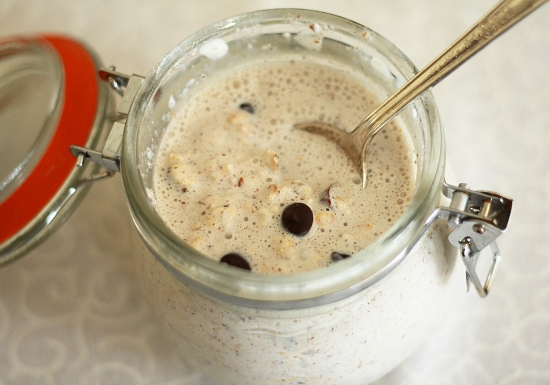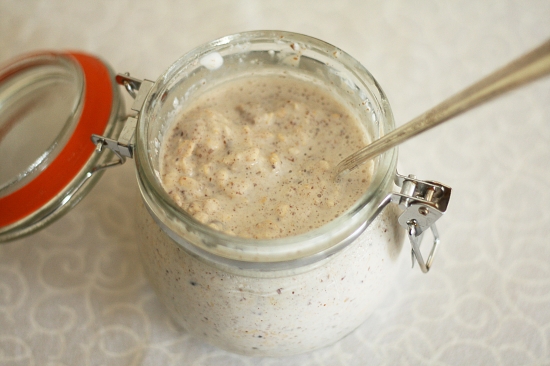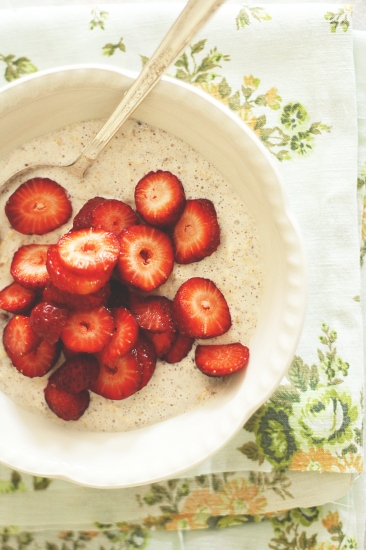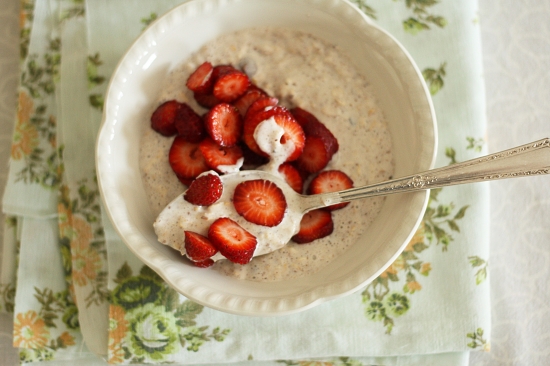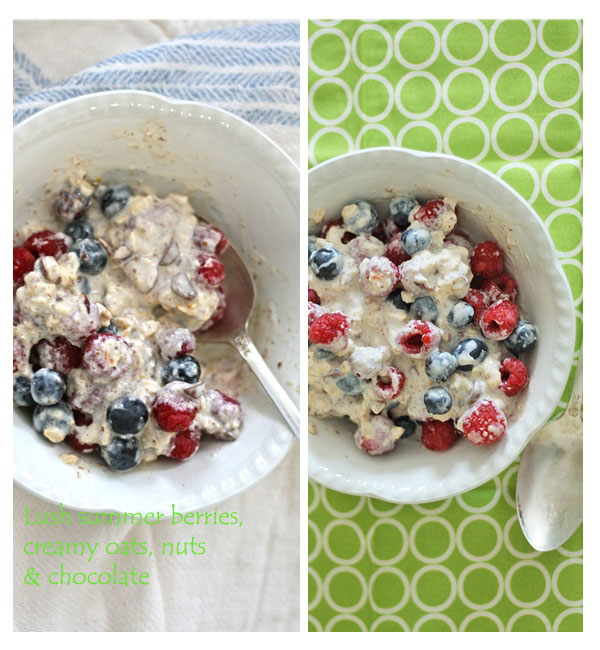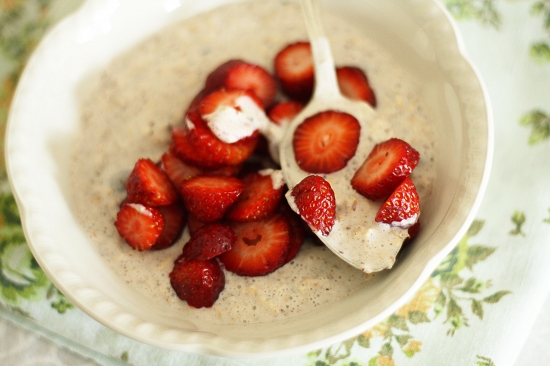 Recipe:
70g (3/4 cup) oats of your choice
25g chopped unsweetened dark chocolate
1 x 20ml tblspn ground chia, flax seeds or LSA (linseed, almonds and sunflower seeds)
15g walnuts and 15g hazelnuts, chopped roughly (or combination nuts of your choice)
1/4 tspn mixed spice
270g (1 1/4 cups) unsweetened full fat or low fat Greek style yoghurt (a nice thick yoghurt is best)
160mls milk of your choice
2 tspns agave nectar or honey
To serve:
Strawberries or berries of your choice
Add dry ingredients to 600ml preserving jar (I use the ones with a rubber seal and a pull down latch).  Add yoghurt, milk and sweetener and stir to combine.  Close then store in the fridge overnight for the best results.
Before serving, stir and add more milk if you prefer it a bit thinner.
Serve with fruit and an extra drizzle of honey, maple syrup or agave nectar if you like.
Serves: 2 large, 3 small
Note: in the absence of a preserving jar, you could use any ceramic or glass vessel with an airtight lid or sealed with cling wrap