Roaming Cow product review (3) and a recipe for Greek yoghurt chocolate chip hazelnut pancakes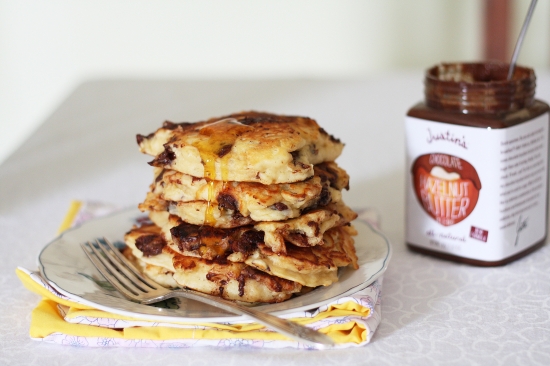 Ok it's pancake time!  And as anyone who reads my blog would know, when I make pancakes I don't muck around.  These are quite decadent pancakes and to be honest, they're more of a dessert or snack than breakfast but having said that, I did make them for breakfast for us on the weekend …
As with my other reviews here and here, I used Roaming Cow yoghurt as a main ingredient, specifically the Greek style, which made these pancakes fluffy and tangy, a bit like buttermilk pancakes.  They tasted wonderful with golden syrup but if you wanted a double chocolate hazelnut hit, you could slather on some chocolate spread of your choice.
This is my last review and recipe for Roaming Cow Dairies – thanks so much Kat and Roaming Cow for offering me such high quality yoghurt to make these delicious and healthy recipes over the past couple of weeks!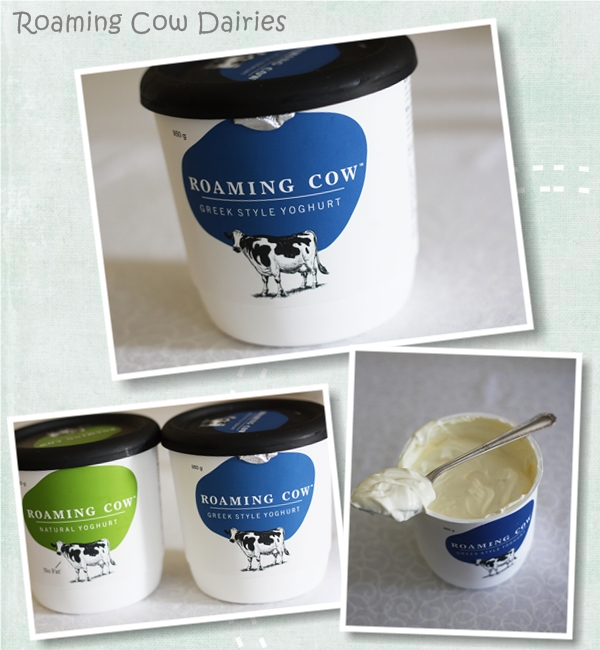 All opinions stated here are my own, I wasn't paid to trial or review any products and I wasn't under any obligation to write a positive review.
*Sadly, Roaming Cow's yoghurt products have been discontinued.
Recipe:
1 3/4 cups self raising flour
1/4 tspn bicarbonate of soda
40g toasted, finely chopped hazelnuts
80g chocolate chips
3 x 15ml tblspns raw caster sugar
1 cup Roaming Cow full fat Greek style yoghurt
1 cup milk
60g unsalted butter or cooking margarine, melted and cooled
1 tspn vanilla essence
2 large eggs (59g whole weight)
Chocolate hazelnut spread or
Golden syrup
Sift flour and sugar into a medium sized bowl – add chocolate chips and chopped hazelnuts and toss quickly with a wooden spoon; in a separate jug add Greek yoghurt, milk, melted and cooled butter, vanilla essence and eggs and whisk until well combined.
Make a well in the centre of the flour mixture, add wet ingredients and fold gently until just combined (mixture might be a bit stiff – add a bit more milk if you prefer).  Don't over beat the mixture.  Sit aside for 5 minutes.
Heat heavy based frypan or griddle on medium/high heat.  Add a knob of butter or margarine to pan and brush to coat the base.  Using 2 tablespoons, add heaped spoonfuls of pancake mixture into pan, smooth out a bit and cook until browned on one side, about 2 minutes.  Flip over and cook for a further 1-2 minutes or until cooked through.  Continue with the rest of the mixture, making sure to add butter to the pan between each batch of pancakes and turning down heat as you go to prevent burning.
Serve hot or warm with chocolate hazelnut spread or butter and golden syrup.
Makes: 12 (depending on size)
Note:  If you want a lower sugar, delicious alternative to Nutella, I recommend Justin's chocolate hazelnut butter (pictured above)