Yay!  It's smoothie and milkshake season.  Waking up with just a hint of warmth in the air feels lovely doesn't it?
I made this for breakfast this morning – so creamy and just sweet enough with a decent hit of chocolate and subtle coconut.  It's technically a smoothie but tastes just like a chocolate thickshake I swear!  This should keep your chocolate cravings in check and is a decadent, healthy and energetic drink.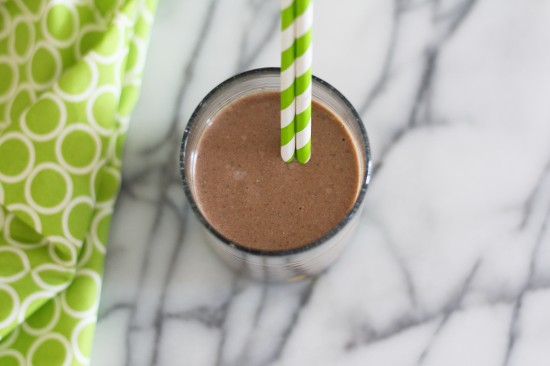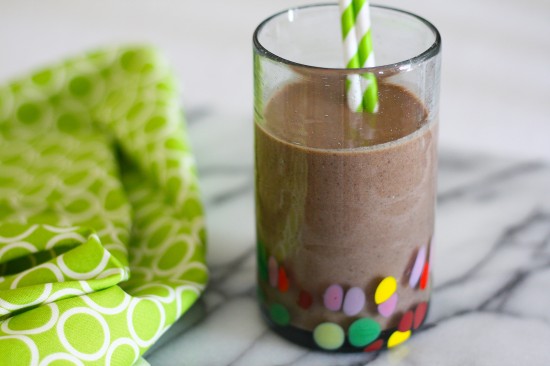 Recipe:
2 large chilled bananas, sliced (around 420g whole bananas)
1 x 20ml tblspn ground flax seeds
1 x 20ml tblspn agave nectar, or to taste
1 x 20ml tblspn organic raw cacao powder (use unsweetened baking chocolate or cocoa if that's what you have)
300mls cold organic soy or almond milk (a good, creamy one)
100mls cold organic full fat coconut milk
Add bananas, flax seeds, agave, cacao powder and milks to a vessel or food processor.  Process until creamy (I've just purchased a stick blender on sale and I swear it's changed my life).  Add more sweetener if you prefer.
Serves: 2