Hot strawberry scented milk!  You must try this gorgeous recipe by Jane from Emerald & Ella (I used strawberries as that's all I had – the original recipe uses raspberries); It's a sweet, light and lovely diversion from my usual hot chocolate and I got to use those frozen berries I always seem to have squished up the back of my freezer.  The delicate syrup can also be used to drizzle over ice cream for a girly treat and I ended up picking the leftover berries out of the pan after I strained it.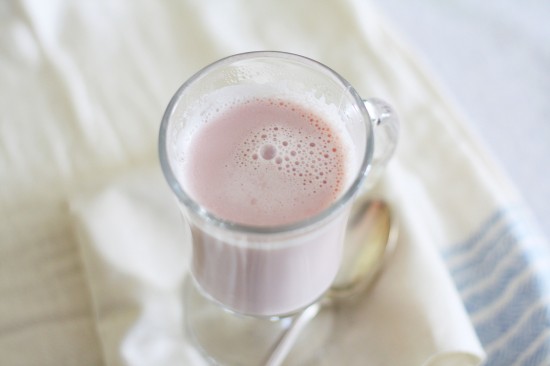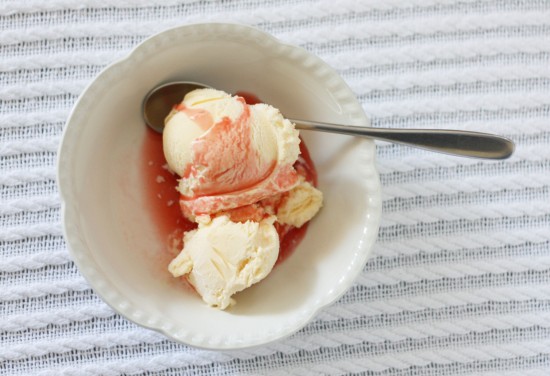 I saw the Sapphires on the weekend, an enjoyable Australian movie about 3 sisters and their cousin who form Australia's first indigenous girl quartet with the help of their likeable, funny, Irish manager, and are given the chance to sing to the troops in Vietnam.  Think catchy, sweet soul music, the exciting yet challenging social turmoil of the 1960s, the funny bloke from the IT Crowd and Bridesmaids, 4 sassy, talented, pretty girls singing up a storm and learning about life and love, and an uplifting and very genuine feel.  Oh, and it's inspired by a true story.
I really recommend this lovely film.
Cute handmade mini sticky notes from Hard to Find.
A beautiful wintry image from one of my favourite photographers Jens Kolk:
An incredible mountain inn that travellers hike to (image from the Fykes' Flickr stream and more information from My Switzerland).
Minty, vintage teacups from Etsy.