Some little cakes I whipped up on a rainy day, full of strawberries and white chocolate, lovely just warm out of the oven with crunchy tops and eaten with a cup of tea staring out at the rain.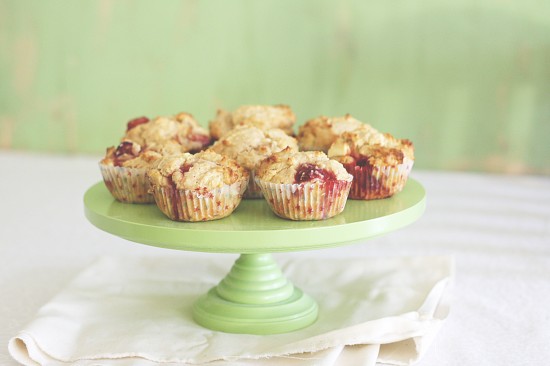 Recipe for wholemeal strawberry muffins:
1 cup white self raising flour
1 cup plain wholemeal flour
1.5 tspns baking powder
180g strawberries (if large berries, dice)
50g white chocolate, chopped
1/2 cup grapeseed oil
1/2 cup rice malt syrup or apple juice concentrate
1 tspn vanilla extract
2 eggs
3/4 cup honey flavoured or plain Greek yoghurt
Preheat oven to 180 degrees C.  Either grease 12 cup muffin tin or add cupcake/muffin liners.
Sift flours and baking powder into a large bowl.  Add oil, apple juice concentrate or syrup, vanilla, eggs and yoghurt to a jug and whisk until combined.
Lightly mix berries and chocolate into flour.  Add wet ingredients to dry and fold until just combined.
Spoon mixture into muffin tins/liners.  Bake for 20-22 minutes or until golden brown and top of muffin springs back when pressed.
Leave muffins in tins for 8 minutes then remove onto cooling rack.
Makes: 12