TBD Imports product review and two tested recipes; vanilla bean creme brulee and cinnamon sugar cookies
TBD Imports is an online company located in my home town of Brisbane, Queensland, Australia, which sources organic and fair trade cinnamon and vanilla products (I also spotted flavoured nut butters, I'm really looking forward to trying those).
Recently, Jonathan from TBD very kindly asked me to review Singing Dog Organic Pure Vanilla Extract, Singing Dog Organic Gourmet Vanilla Beans and Red Ape Organic Ground Cassia Cinnamon.  I was excited to participate as cinnamon and vanilla are two of my favourite flavours – and is there anything better than the fragrance of cinnamon and vanilla?  I could wear them as perfumes to be honest; I'd be quite happy walking around smelling like a cinnamon bun.  Years ago, I used to buy the Body Shop's vanilla perfume and was always being complimented on it.
I was really happy with the products Jonathan sent me; most pleasingly, the vanilla bean pods were fresh and smelled heavenly before I even opened the packet, the ground cinnamon (cassia) was soft, sweet and spicy and the pure vanilla extract had a soft, fresh vanilla fragrance without any astringency.  I loved how they made my desserts taste.
Some important facts to know:
TBD is an Australian company who import cinnamon and vanilla products from ethical sources in developing countries
Their products are organic, fair trade, have minimal processing and are free of artificial additives
Singing Dog vanilla products are gluten and sugar free
Red Ape cinnamon products are sustainably harvested
5% of all proceeds from Red Ape Cinnamon are donated to organisations who protect orangutan habitats
I thought two classic recipes would show off the products really nicely; vanilla bean creme brulee and cinnamon sugar cookies.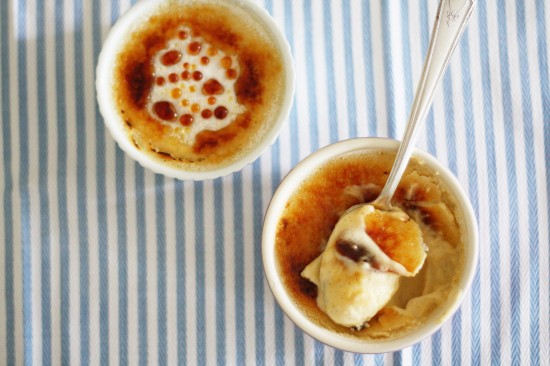 I used Philadelphia Cream for Cooking for the creme brulee which gave it a creamy cheesecake texture and taste and, as you can imagine, was gorgeous.  You could use heavy cream if you prefer though and it would be just as lovely, but without the hint of cheesecake.  The vanilla pods made this dessert special, giving it a lovely, soft, subtle vanilla flavour – you could use vanilla extract but I just love seeing those little black seeds throughout the custard.
And there's nothing better than your spoon cracking through the hardened caramel into that velvety, creamy layer is there?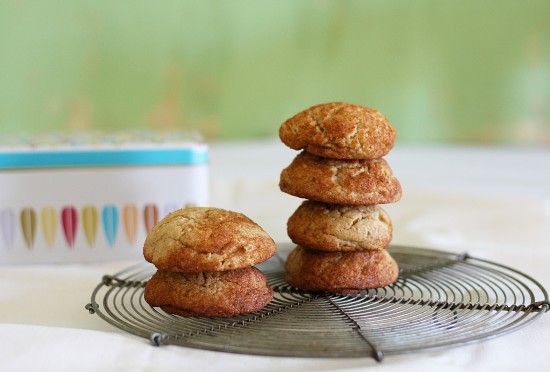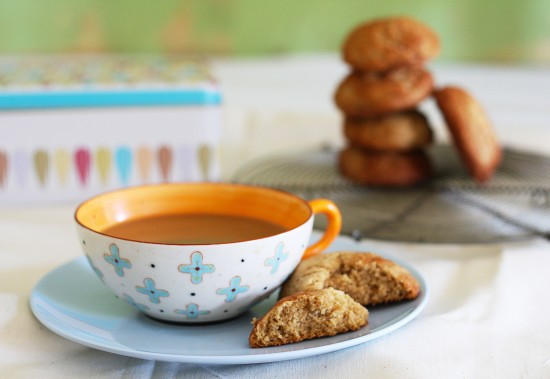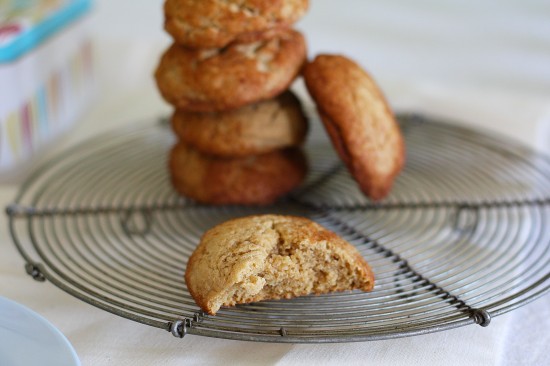 I loved how the cinnamon cookies turned out – the cinnamon really added to the sugary exterior and the fluffy texture of the crumb, and the vanilla essence enhanced the rounded sweetness of the cookie overall.
These are wonderfully rustic and comforting cookies which were perfect with a cup of tea and they were even better the next day.  There aren't too many cookies you can say that about.
All opinions stated here are my own, I wasn't paid to trial or review any products and I wasn't under any obligation to write a positive review.
Recipe for creme brulee:
500mls Philadelphia Cream for Cooking (light) - you could use heavy cream if you prefer
1 Singing Dog Organic Gourmet vanilla bean pod, seeds scraped
5 egg yolks (from 59g whole weight (large) eggs)
1/3 cup raw caster sugar
White granulated sugar
Preheat oven to 150C (140C fan forced).  Place four 1 metric cup sized (or 5 3/4 cup sized) ramekins in a rectangular roasting pan with 3-4cm sides.
Place cream, vanilla seeds and vanilla pod in a medium sized, heavy based saucepan over low to medium heat.  Heat up to scalding point, stirring regularly, over 8 - 10 minutes – don't boil although a bit of simmering doesn't matter.  Set aside to infuse while you do the next step.  Remove vanilla pod.
Whisk egg yolks and caster sugar in a medium sized heatproof bowl for 2-3 minutes, or until thick, pale and creamy; slowly add vanilla cream mixture and whisk until combined.  Use a sieve to strain mixture into a heatproof jug or bowl.
Divide custard mixture amongst ramekins evenly.  Pour just boiled kettle water into baking pan halfway up the sides of the ramekins.   Cover loosely with foil.
Bake for 35-40 minutes or until custard is just set around the sides but still a bit wobbly.  Remove ramekins from baking pan onto a cooling rack using tongs and an egg flip.  Cool at room temperature for 30 minutes then refrigerate for 1  1/2 to 2 hours (if you use heavy cream instead, you will need to store in the fridge for 3-4 hours or overnight).
Just before serving, sprinkle a couple of teaspoons of white sugar evenly over each custard.  Use a domestic (kitchen) blow torch to evenly scorch the sugar covered surface of each custard evenly until it caramelises and hardens.  Alternately, you can place the ramekins under a grill on medium to high heat, until browned and caramelised, making sure to keep a close eye on them so they don't burn or catch alight.  I prefer mine to sit at room temperature for 15 minutes or so rather than serving chilled but this will depend on the season and your preference.
Serves: 4-5
Note:  place scraped vanilla beans in an airtight glass jar of sugar and store.  Vanilla sugar can be used for tea or coffee, sprinkled on top of baked goods before baking, for custards, French toast, pancakes or waffles.
Recipe for cinnamon sugar cookies:
2 heaped 20ml tblspns raw sugar
2 tspns Red Ape Organic Ground Cassia Cinnamon
2 1/2 cups plain flour
1/2 tspn Red Ape Organic Ground Cassia Cinnamon
3/4 tspn bicarbonate of soda
1/4 tspn fine sea salt
1 cup (233g) unsalted butter, softened at room temperature
1 cup packed brown sugar
1/2 cup raw sugar
2 large eggs (59g whole weight)
2 tspns Singing Dog Organic Pure Vanilla Extract
Line two cooking baking pans with baking paper.
Combine the 2 tblspns raw sugar and 2 tspns cinnamon in a small bowl and set aside.
In a medium to large mixing bowl, sift flour, ground cinnamon, bicarb of soda and salt.  Set aside.
In a large mixing bowl, use electric mixer on medium speed to beat butter and sugars until pale and fluffy, around 2-3 minutes.  Add eggs and vanilla extract and beat until combined.  Add flour to mixture and use a wooden spoon to fold in lightly then bring together with your hands until it forms a ball of dough – don't over mix.  Wrap dough in plastic wrap and refrigerate for 20 minutes.
Preheat oven to 180C (170C fan forced).
Use hands to roll dough into 3cm balls, then roll in cinnamon/sugar mixture to coat on all sides.  Place on prepared cookie pans 2cm apart and press with hand to flatten slightly.
Bake for 11-12 minutes or until bases of cookies are light brown.  Allow to cool on trays for 2 minutes then place on cooling racks to cool completely.
Makes: 22
Adapted from : All recipes
Information re: cinnamon -v- cassia Global Province, GI News
Leave a Reply