Happy middle of the week and … here's an awesomely crunchy, creamy, zesty and simple sandwich to keep you going.
For future reference – tiger bread shall forthwith be known as giraffe bread.  That is all.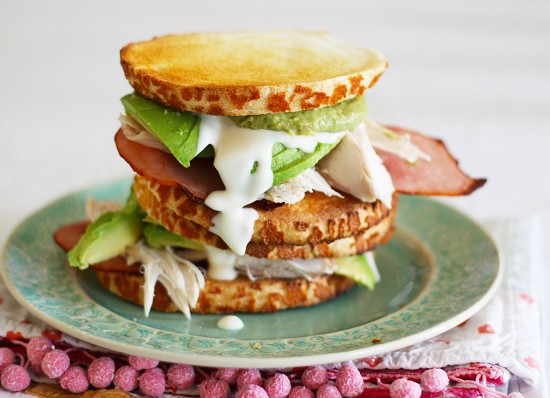 Club sandwich:
Tiger bread, toasted and buttered
Ranch dressing
Left over spicy avocado dip
Take-away barbecued chicken breast
Fresh avocado, sliced thinly
Lean, oven roasted bacon
Lettuce, sliced vine ripened tomato (optional for the summer months)
Assemble.