I like the colour pink.  I really do.  I mean I don't wear a lot of it or feature it around my home but I really appreciate it as a colour.  It's happy, childlike, sweet and pretty and there's really no other colour which inspires such passion.  I feel around ten years younger when I wear pink; a pink t shirt with a denim skirt, pink socks for when I'm exercising or a pretty pink floral sundress to go out to a pub never fails to lift my spirits (and when I was single it would sometimes get me chatted up if I was lucky).  I also love pink cocktails and pink cupcakes.  And even fellows have been known to wear pink shirts on occasion.
I remember some years ago arriving at an acquaintance's summer bbq carrying a pink beach bag and someone announced she could 'never ever wear pink' in a tone.  Girls do you know that tone?  I know you do, we've all experienced it.  Mia-ow).  It got me thinking at the time how the colour pink is perceived by people in different ways and also how in it's own sweet little way, pink inspires quite a bit of controversy; you either love it or hate it.  Sometimes it seems the deliberate not wearing of pink is almost a political statement with some women, in not wanting to appear too 'girly'.  It might be the reason women's corporate wear is often dark blue, black or gray, so women feel they're taken more seriously.
So.  Would you wear pink to work?  Would you like your guy to wear a pink shirt?  Would you choose a pink lounge suite?  Would you wear that absolutely gorgeous pale pink wedding dress?
Check these out: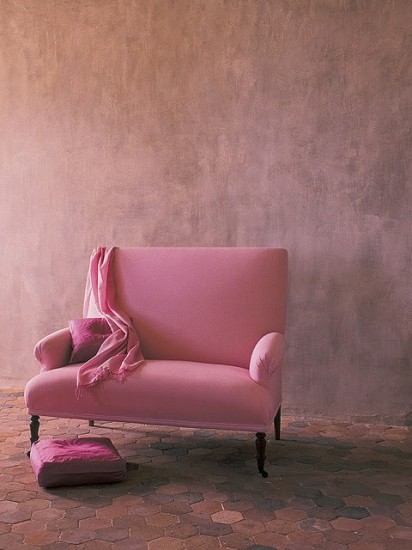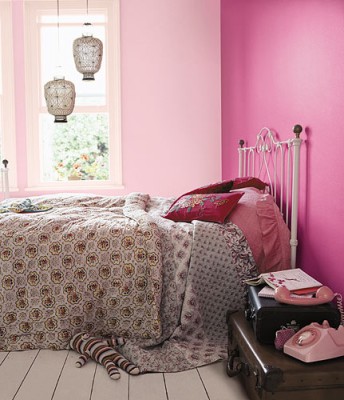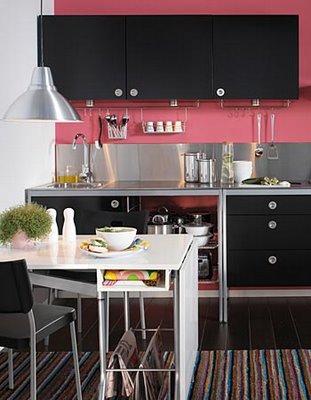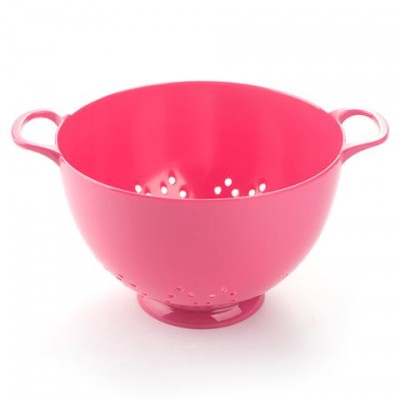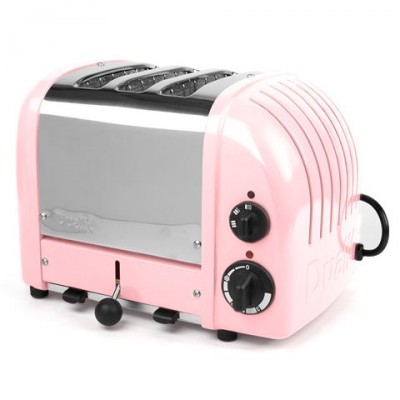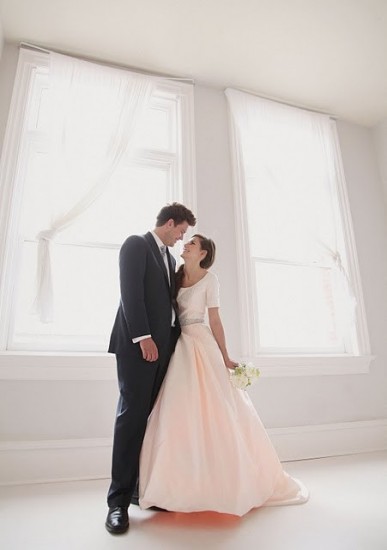 Images from:
1. chair from French by Design via Pinterest
2. bedroom & 3. kitchen from ehomee.com
4. Rhubarb colander from Peters of Kensington (Australia) & 5. Dualit three slice toaster from Peters of Kensington (Australia)
6. wedding dress from Jessica Janae Photography via Pinterest