I whipped up a sexy, decadent, yet simple parfait a few days ago; lemony mascarpone with blueberries, chopped gingernut biscuits and toasted macadamia nuts.   The fresh pop of blueberries, fluffy cheesecake cream, crunchy nuts and spicy biscuits was a gorgeous combination.
I just loved this, a bit too much actually (has anybody read how much fat is in mascarpone cheese?  It's horrifying.  But don't let that stop you, we all have to live on the edge sometimes).  In saying that, if a scientist happened to discover low fat yet delicious mascarpone I would probably have to marry them.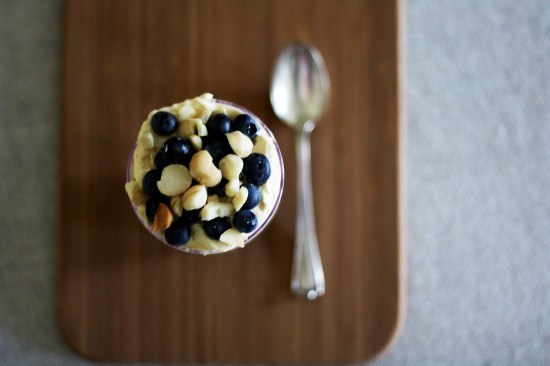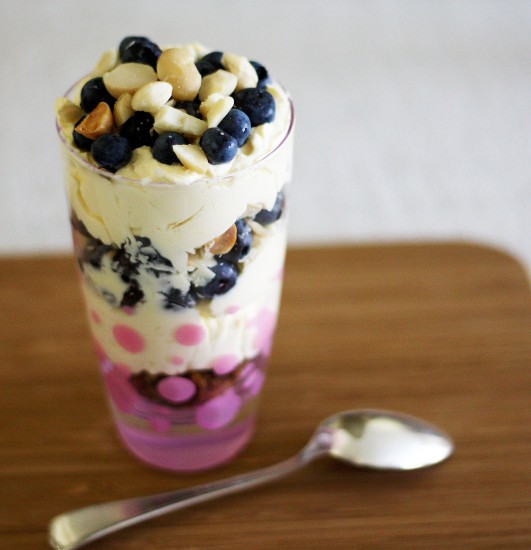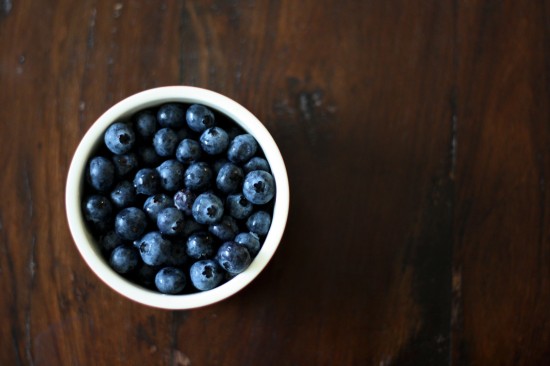 Recipe:
1 lemon, zested and juiced
1/4 cup raw caster sugar
6 gingernut biscuits, chopped or crushed (whichever you prefer)
A good handful macadamia nuts
250g mascarpone cheese
150g fresh blueberries
Add lemon juice to caster sugar in small pan and stir gently over low-medium heat until sugar has dissolved.  Set aside to cool.
Toast macadamia nuts in 180 degree oven for 10 minutes or until golden brown and toasted.  Chop roughly and set aside.
Add cooled lemon sugar syrup and zest to mascarpone cheese and beat with electric mixer for a few minutes on low to medium until whipped and light – don't over-beat.
In pretty glasses or ramekins, add chopped gingernut biscuits to the base; cheesecake filling; a layer of blueberries; a layer of macadamia nuts; a further layer of cheesecake filling; then blueberries and macadamia nuts sprinkled over the top.
Serves: 2 large; 4 small
Cheesecake filling adapted from: here