Spicy snacks are great for celebration times around Christmas or holidays and these salty, sweet and smoky little morsels are no exception.  I sometimes make cellophane bags of them, tied up with colourful ribbon and give them to friends or family.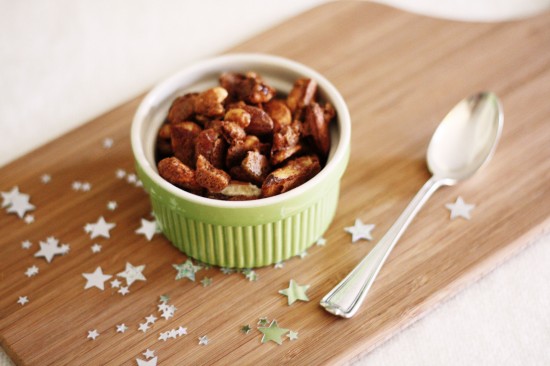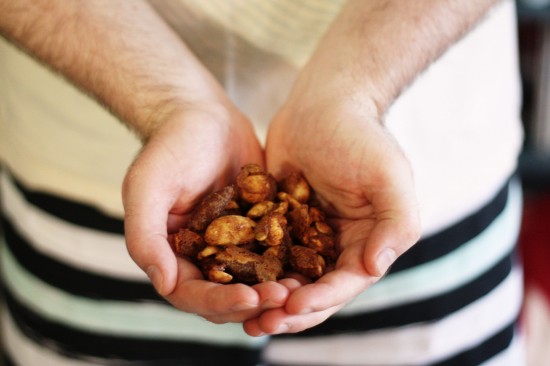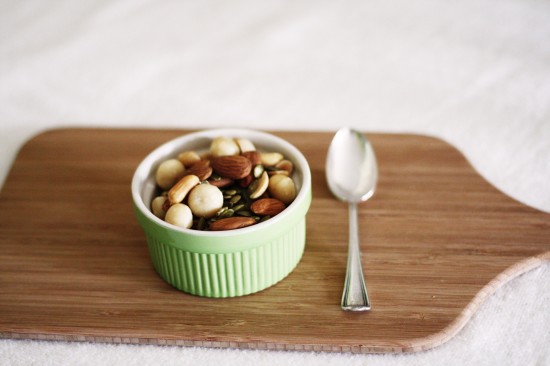 Recipe:
1/3 cup each of mixed unsalted, raw nuts: almonds, pecan nuts, Brazil nuts, cashew nuts, peanuts, macadamia nuts, pepitas
Scant 1/3 cup brown sugar
1/4 tspn garlic powder
1/2 to 1 tspn chilli flakes (to taste)
1/4 tspn ground smoky paprika
1/4 tspn allspice
1/2 tspn sea salt
1 egg white at room temp
Preheat oven to 170 degrees C (fan forced).
Meanwhile, whisk egg white until soft peaks form.  Combine spices, sugar and seasoning in a small bowl with a whisk to remove lumps.  Add nuts to egg white and coat evenly – then add spice mixture to nuts to coat evenly.  Place nuts in one layer on a baking tray lined with baking paper.
Roast in oven for 20 minutes or until mixture coating nuts has hardened.  Allow to cool to room temperature while still on tray, break mixture apart then serve with drinks or use as gifts.
Serves: 4-6 with drinks
Note: If not using on the day they're made, I would store in the fridge then return to room temperature for serving.  They should last a few days but might not be as crispy after a while.